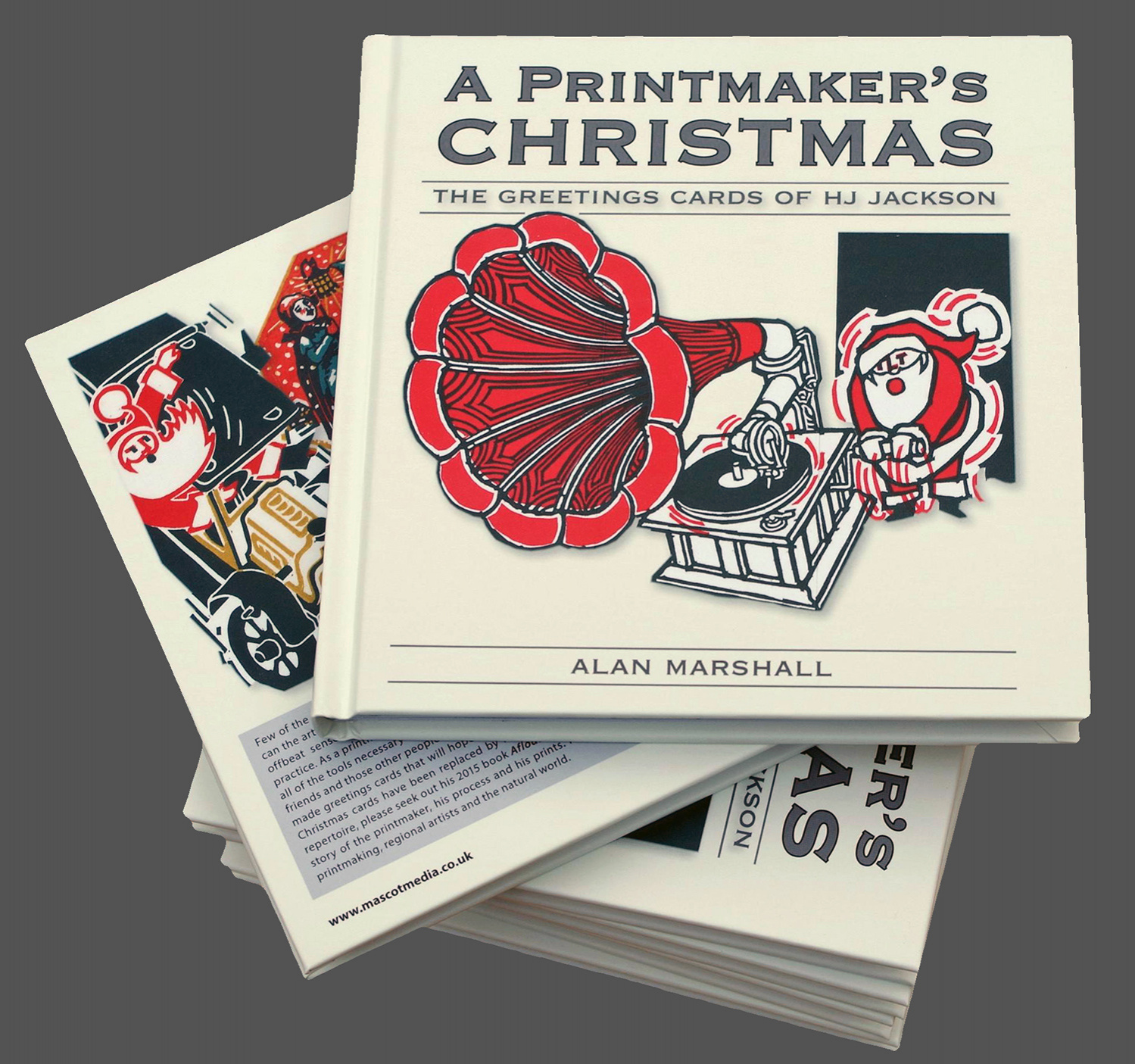 A Printmaker's Christmas - The Greetings Cards of HJ Jackson
H.J. Jackson RE
£10.00
More views
Alternative image
Alternative image
Alternative image
Alternative image
Alternative image
Details
Hardback, 144 pages, 150mm x 150mm
Published: November 2016.
Few of the greetings cards featured in this book can be described as conventional, but neither can the artist who created them. The imaginative and often complex designs reflect the artist?soffbeat sense of humour, magpie-like hoarding habits, considerable talent and plenty of practice. As a printmaker specialising in hand-burnished linocuts, Norfolk-based HJ Jackson has all of the tools necessary ? both physical and mental ? to make limited-edition cards for family, friends and those other people he wishes to impress. There is a long tradition in Britain of artist-made greetings cards that will hopefully continue well beyond the point at which commercial Christmas cards have been replaced by festive Tweets and E-cards. 'A Printmaker's Christmas' reproduces all of the artists's greetings cards created over six decades.
| | |
| --- | --- |
| Medium | Book |
| Size | 15 x 15 cm |
| Edition | n/a |
| Framing | n/a |
| Reference | TJNIS006 (AOW) |
| VAT | Included where applicable |