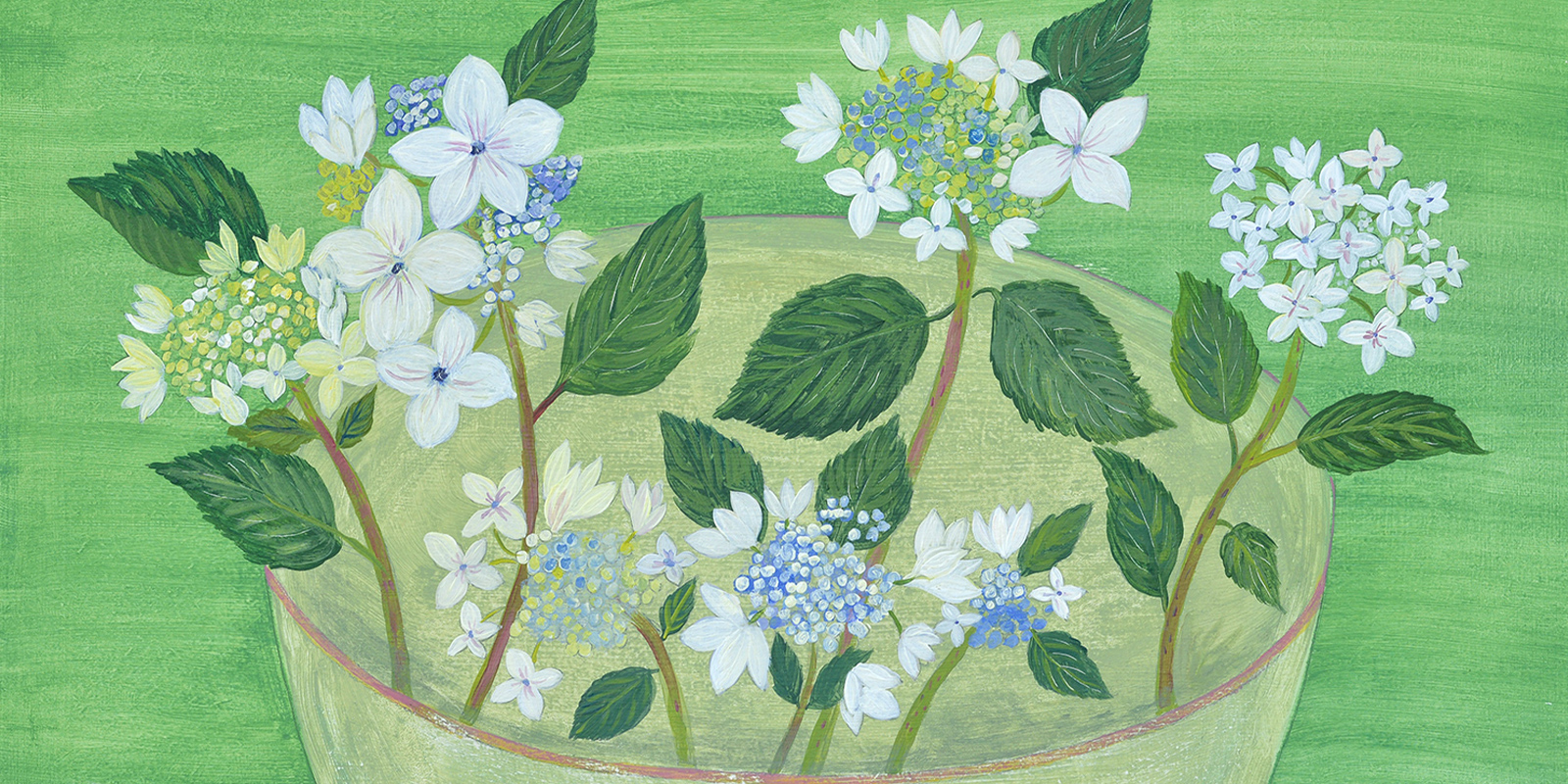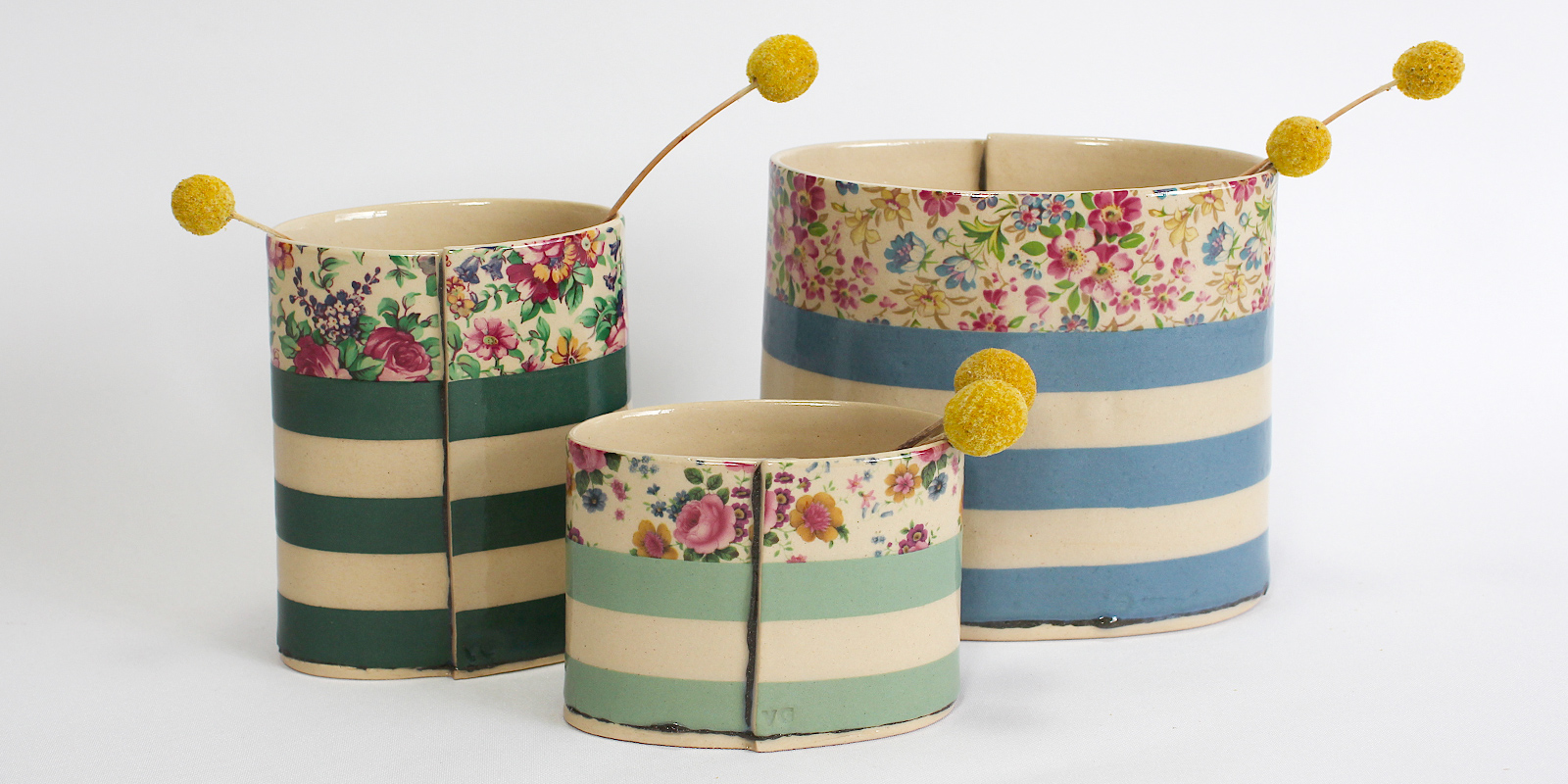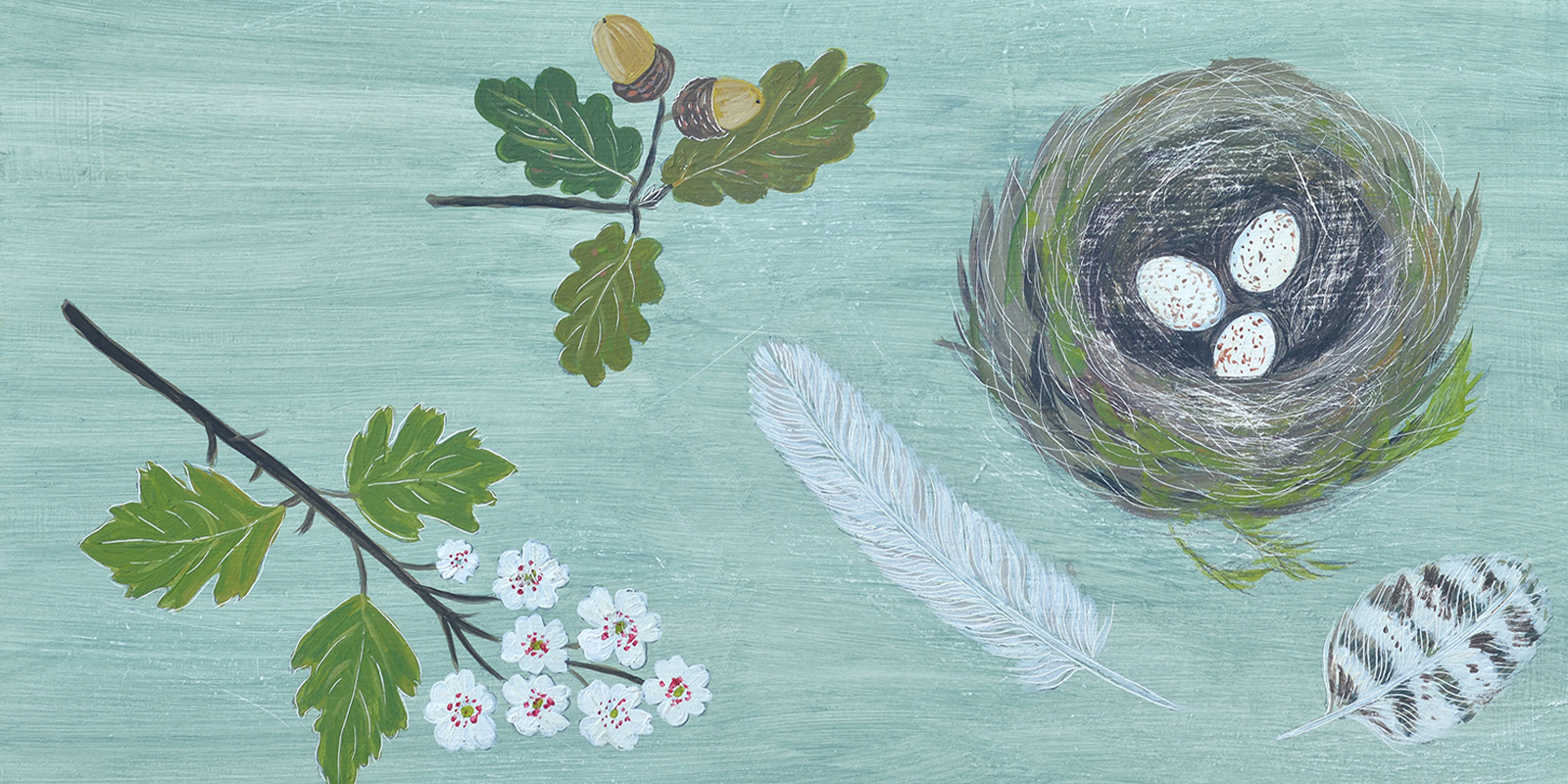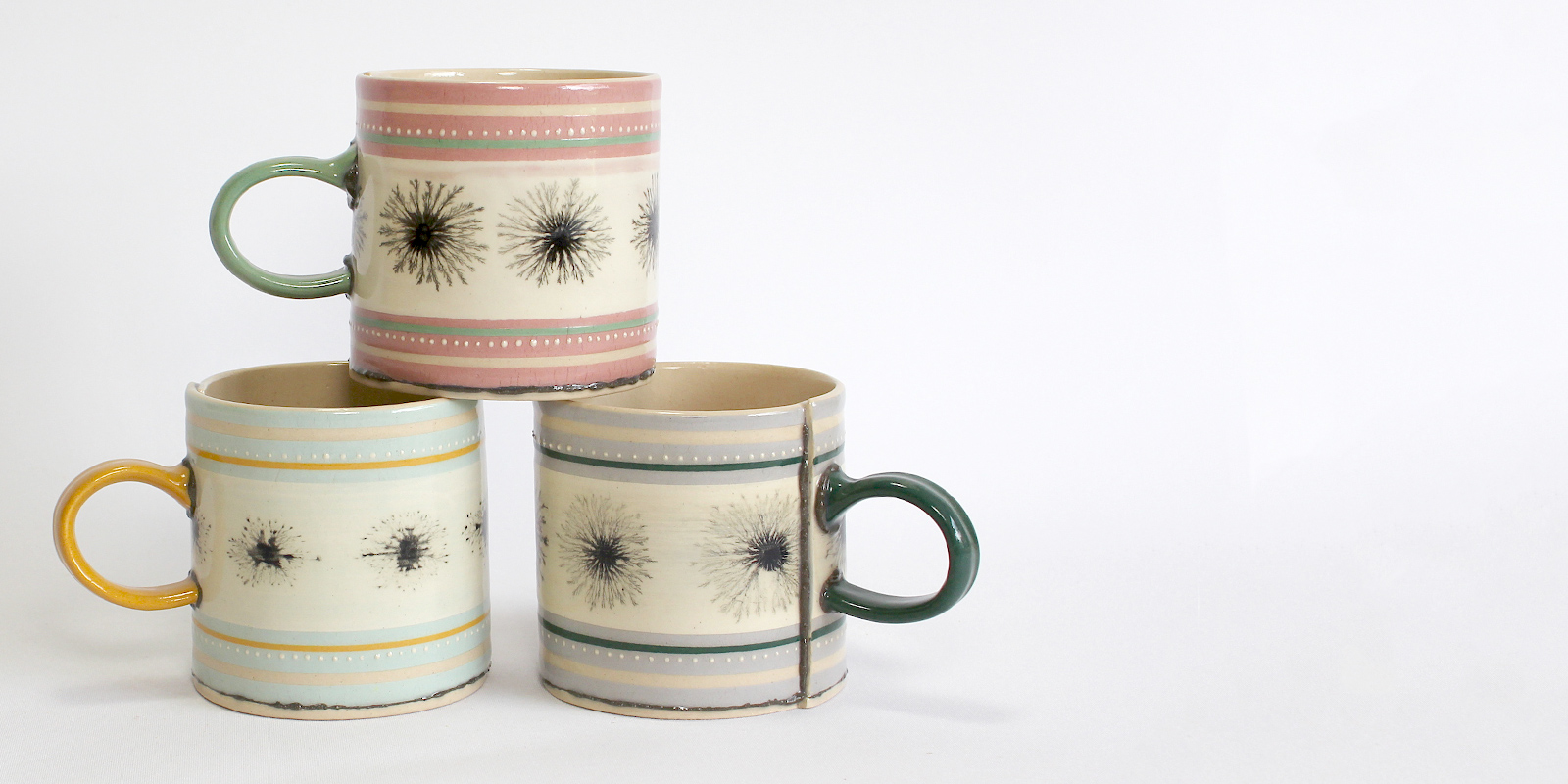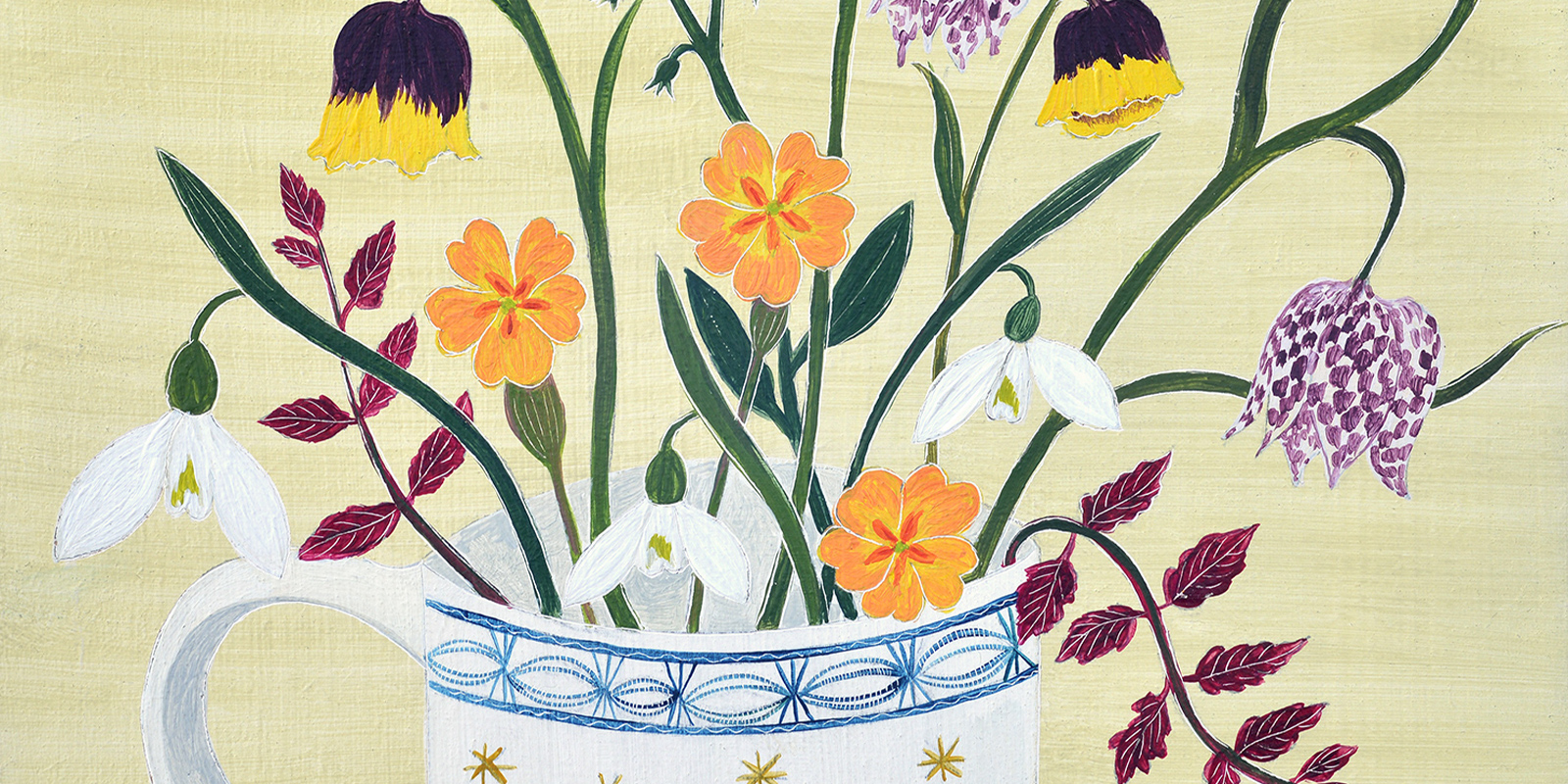 27 March–21 April 2021
Still-life paintings celebrating a passion for flowers and decorative ceramics by Debbie George with charmingly eccentric ceramics inspired by a bygone era by Virginia Graham
Debbie George's work is a celebration of her passion for flowers and the objects with which she surrounds herself - from ceramics to fruits, feathers and stones. Landscape is an important influence that underlies her paintings, whether they are of particular places or still-life compositions.
Working with the ancient medium of gesso, with which she primes her panels, Debbie George builds up layer upon layer of paint, creating a wonderful luminosity and depth that she reveals by scratching into and through the layers: an inscribing that she also uses to emphasise form. By doing so she expresses subtle tonal and sculptural qualities.
***
Virginia Graham's ceramics are curiously British, eccentric creations inspired by a bygone era. Her work has received Arts Council awards, has been featured on television and in many national publications including Country Living, Elle Decoration, Vogue and Homes and Gardens.
Through a combination of slip casting and hand building techniques, Virginia creates forms with many components, often recreating objects and placing them out of context. The surface of her works reference utilitarian wares from industrial ceramic history, including mocha-ware, Cornish-ware and blue and white porcelain. Floral transfers, metallic lustres and found objects are the finishing touches used to create eclectic pieces that are precious and collectable yet ordinary and familiar.
*****
The Exhibition will be online only until April 12, when we hope to open.
Please check the website for the most up-to-date information.
Share this Exhibition