Trevor Price was born in 1966 and grew up in Cornwall. He studied at Falmouth School of Art and Winchester School of Art. He became an elected member of the Royal Society of Painter Printmakers in 1994 and their Vice President between 2013-2018.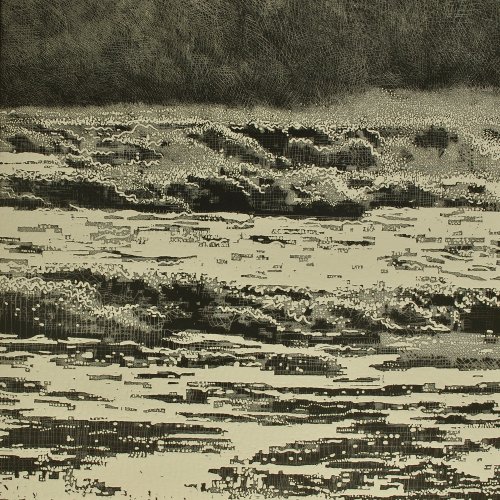 Trevor's work is held in various collections including the Victoria and Albert Museum in London, Ashmolean Museum in Oxford, and the Fitzwilliam Museum in Cambridge.
Trevor has won several national printmaking awards with the most recent being the Printmaking Today Away at the Royal Society of Painter Printmakers 2017 exhibition.
2020 A large relief print commission by China's National Academy of Painting exhibited at China's National Art Museum in Beijing, and then touring.
The most recent series by Trevor are drypoint and engraved relief prints handmade and hand printed by the artist.
Using a polycarbonate 2mm sheet he has carved and scraped the plate with a drypoint needle and a dremmel. This process is very time consuming and unforgiving if mistakes are made. With ink then rolled over the surface, it is sent through an etching press with dramp paper over the plate.
The artist's intention is for the viewer to get lost in the mark making and abstractions when viewed close up, but from a distance for the images to become highly representational and almost photographic. There is however no photographic process involved and everything is handmade and printed by hand. With some the paper is then stained to give a sense of antiquity and the feel of an old sepia photograph.
Trevor's figurative work often shows a Cornish influence. Settings are mainly coastal but personal references are also evident, including reflections on his own life, obsessions and some complete fantasies.
----
At the begining of 2021, Trevor shared with us some insight into how he works, what this last year has been like, and his life outside of art..