Paul Finch was inspired to make jewellery during his travels in Asia. He has been working as a self-taught designer jeweller since 1998 and is now based in Cornwall.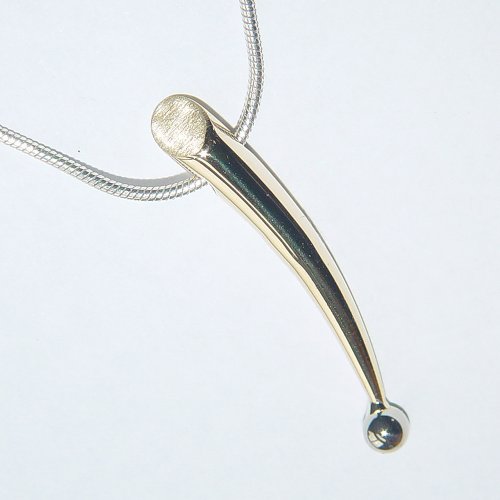 The Wiggly Collection
Working predominantly in silver, Paul achieves simple yet elegant designs, which reflect his love of strong form with few embellishments. In some pieces semi-precious stones such as topaz, amethyst and iolite are subtly set, whilst 18ct gold beads are used to enhance designs. The collection incorporates a wide range of items including rings, bangles, necklaces and earrings and also features a number of pieces in 18ct gold. The jewellery is aesthetically pleasing, functional and appeals to the individual.
'Trap' features natural curving silver forms combined with white or coloured diamonds. Paul uses contrasting texture and colour to create distinctive elegant pieces. The collection includes a variety of rings, pendants and earrings and features some pieces in 18ct gold. Items are available with or without stones. The jewellery is unique and created for the individual.
The Hammered Head Collection features solid simple pieces of silver jewellery characterized by clean lines. Some pieces combine silver with 18ct gold, others are set with tiny gemstones. The collection includes necklaces, earrings, rings and multiple ring sets. The jewellery is durable, comfortable and complementary to the wearer.