Special Nicholas Ward Showcase - January 2020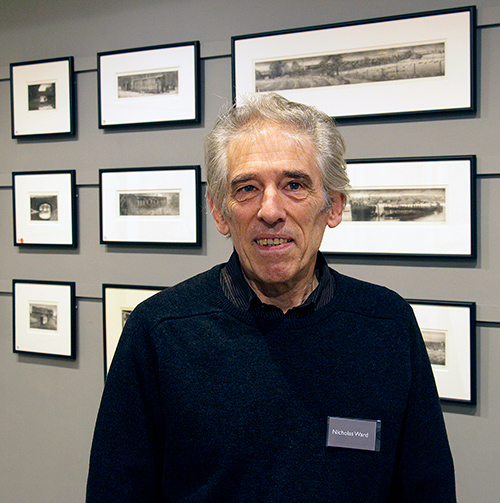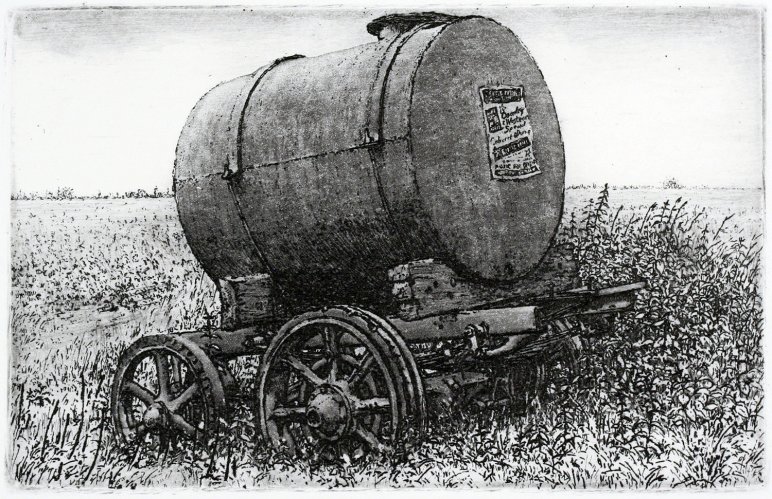 This is an exhibition of 'hidden treasures'. Whilst moving to a larger working area, Nicholas Ward unexpectedly discovered a large quantity of Artist's Proofs, all from editions that had sold out many years ago - some dating from the early 1980s - all perfectly preserved within their boxes. This year, he celebrates his 70th birthday, so it seemed the perfect opportunity to show these long forgotten etchings.
Nicholas Ward was born in Great Yarmouth in 1950. He studied at Lowestoft School of Art, St Martin's School of Art and The Royal Academy Schools, graduating in 1974. He is an elected Associate of the Royal Society of Painter-Etchers and Engravers and a Fellow of the Royal Society of Painter-Printmakers.
Nicholas has produced illustrations for "Down the Road" a book by Steve Wilson had his drawings published monthly in "Classic Bike Guide" magazine. He has also undertaken commissions for BP Petroleum Development Ltd, Print Collectors Club, and National Grid. He has exhibited regularly at the Ra Summer Exhibitions and the National Print Exhibition at the Mall Galleries.
Awards:
1972
David Murray Landscape Scholarship
1973
Eric Kennington Award for Academic Drawing
1973
Duff Greet Silver Medal for Landscape Drawing
1988
Clark Consultancy Purchase Award
Exhibitions Include:
2004
Print Season 2, Bircham Gallery, Holt, Norfolk
1998
Royal Cambrian Academy
1998/01
Courtyard Gallery, Stibbington
1997
Peter Hedley Gallery, Wareham (solo show)
1997
Aldeburgh Festival Exhibition
1992
Christchurch Mansion, Ipswich (solo show)
Bircham Gallery, Norfolk (solo show)
Printworks, Colchester (solo show)
1992
Dept of Transport Exhibition, Mall Galleries, London
1991
Norfolk Institute of Art & Design Gallery, Yarmouth (solo show)
1991
EAST National Open
1990
Printworks Gallery, Colchester (solo show)
1989
Bristol International Miniature Print Exhibition