Neil Bousfield studied Multi-Disciplinary Printmaking at the University of West of England, Bristol where he gained an MA. His BA (Hons) was in Animation at West Surrey College of Art & Design followed by a Msc in 3D Computer Graphics at Teesside University.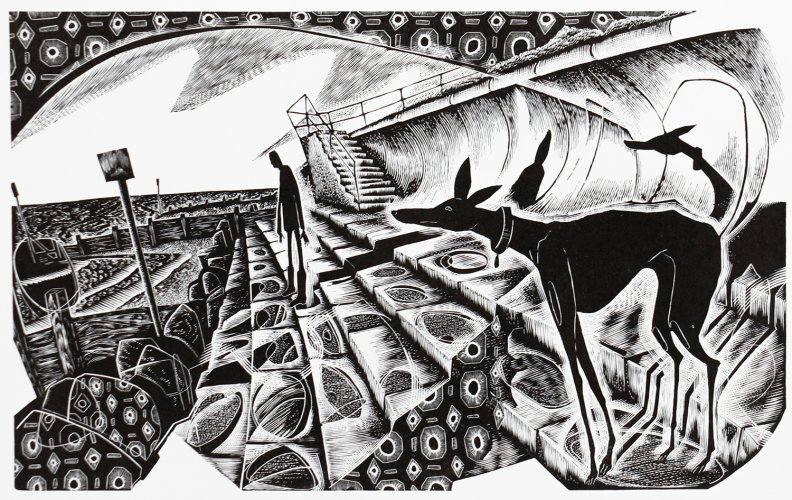 Neil's prints are inspired by a sense of place and a personal interpretation of landscape, place and people.
He says: 'Engraving demands a determined commitment of a focused and singular nature; like a dog chasing a rabbit, nothing else matters! On an aesthetic level, engraving allows me to express my interest in pattern, texture, landscape, shape and colour'
Neil's work is widely exhibited in the UK and the USA and is held within major public and private collections.
Selected Exhibitions
Bircham Gallery Norfolk
St Jude's Prints
Yorkshire Sculpture Park
Pallant House Gallery Bookshop, Chichester
The Marle Gallery, Axminster
Church Street Gallery, Saffron Walden
Emma Mason British Prints, Eastbourne
Royal Academy Summer Exhibition
The Society of Wood Engravers
Memberships
2009 Elected Member of The Society of Wood Engravers
2014 Elected Member of the Society of Painter-Printmakers (RE)