John Hansell 1944-2005 was well known in Norfolk as a landscape photographer and 'fine printer'. He had been featured by Anglia Television, and had had a number of one man exhibitions, including three exhibitions at Bircham Gallery. He was Course Director and Lecturer in Photography at the College of West Anglia and gained a Masters Degree in Photography from De Montfort University.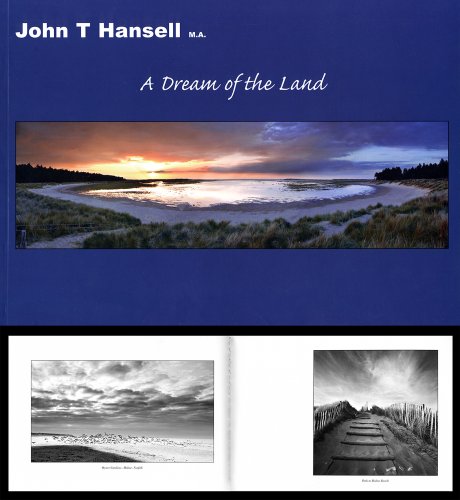 His love for and understanding of the 'great outdoors' combined with his skills as a photographer and printer resulted in him producing 'expressive' monochrome landscapes exhibiting a compelling sense of atmosphere and spirit of place; each picture representing his own interpretation of one small moment in time.
In recent years John extended his fine printing skills by carrying the process a stage further. The vast majority of his landscapes were shot on film and either darkroom printed (particularly where he made use of such printing processes as 'Lith Printing') and then subsequently high resolution scanned on a large format and 'Giclee' printed onto acid free watercolour papers such as Arches or Canson - usually with a 'rough' or 'not' surface. The 'Giclee' printing utilises pigment based inks which are very stable and combined with the fine papers used, have shown in laboratory testing side by side with conventional colour prints, to have at least double the life of a colour photograph. It should be stated that no artwork. be it painting, print or photograph should ever be hung in direct sunlight.
This new approach of combining conventional and digital printing techniques enabled John to achieve the kind of print quality and image type that he could only have dreamed of a few years ago enabling him to communicate more meaning in the work.
John felt that the image making process, by whatever means, should begin in the heart and the mind's eye and be it's creator's chosen means of communicating visually to his fellow man. If his image works, does it matter whether he made it with brush or camera, they are merely the tools he chooses to communicate with - neither will make a picture on their own! Lord Snowdon pointed out that if you gave a chimp a word-processor, it still couldn't write a play. You can buy someone the finest computer and digital camera on earth, but it wouldn't make them a photographer!