James Dodds was born in the east coast fishing town of Brightlingsea in 1957, and trained as a shipwright in Maldon. He then studied painting at Chelsea and the Royal College of Art, London where he found that his work drew increasingly on his East Anglian Maritime Background. The theme of the sea has been an enduring one and his work has encompassed painting, printmaking, & publishing his own hand-printed books of prints which display great imaginative and technical command of the use of the woodcut.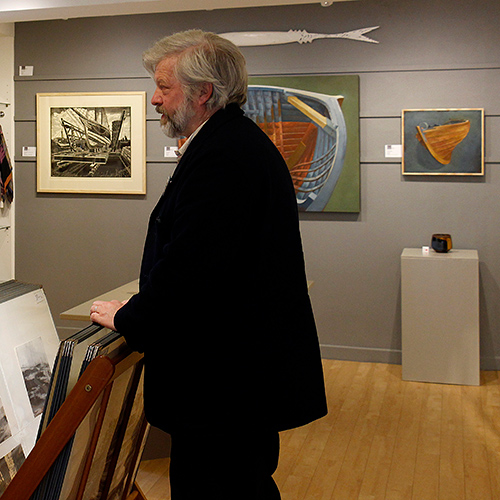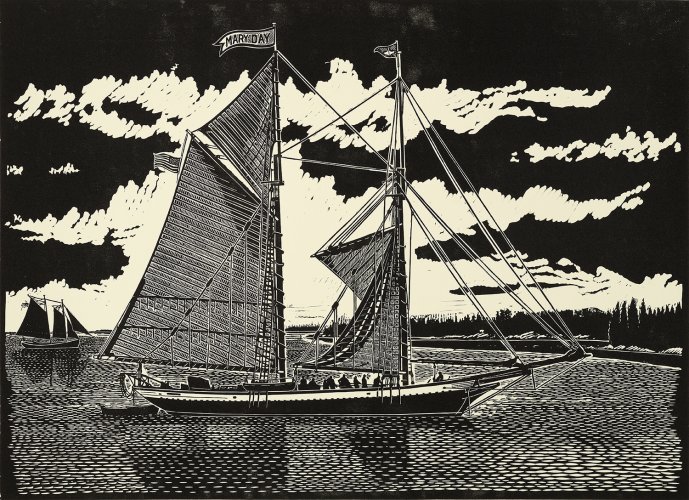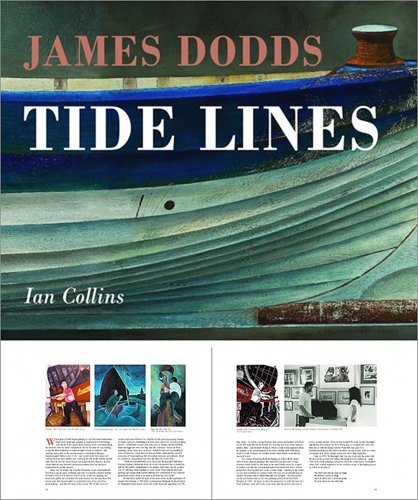 James's work has been purchased by Britten-Pears Library, Aldeburgh; Victoria and Albert Museum; Clacton & Rochford Hospitals; Chelmsford and Essex Museums; Ipswich Borough Council, Museums and Galleries; Colchester Borough Council; Horniman Museum, London and many private collectors.
In 2007 James was awarded an honorary doctorate from the University of Essex in recognition of his "distinguished contribution to the local community as an artist and defender of our community and natural heritage."
James had a major retrospective show, "Shipshape", at firstsight at The Minories in Colchester in November 2001. This show subsequently toured at Whitstable,Herne Bay, Frome, the Isle of Wight, Barnard Castle, the National Maritime Museum of Cornwall, the National Maritime Museum at Greenwich, Great Yarmouth and Hartlepool. James regularly exhibits at Bircham Gallery (Holt,Norfolk), Messums Gallery (London), Hayletts Gallery (Maldon, Essex)North House Gallery (Manningtree, Essex) and Mystic Seaport (Connecticutt, USA)
Selected for: Masterpieces: Art and East Anglia
at the Sainsbury Centre for Visual Arts Sept 2013
---
At the begining of 2021, James took some time to tell us what he is working on, how things were during lockdown, and what he wouldn't do without...
Awards
1999
Awarded GMC Trust Best in Show 'Aldeburgh Beach'
2012
Ian Collins biography of James Dodds "Tidelines" wins EDP Jarrolds East Anglian Art & Photography Book Award.