Veteran Norfolk printmaker, H.J. Jackson has been cutting lino for over 70 years.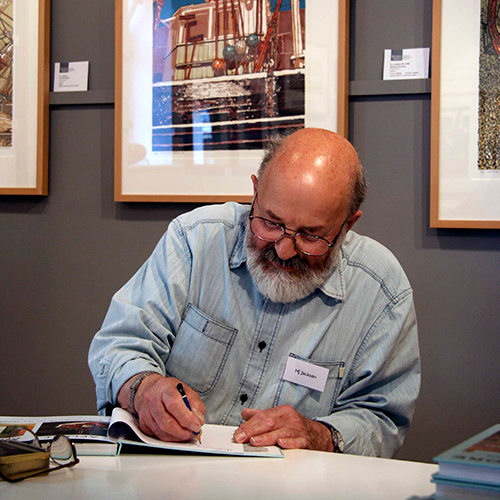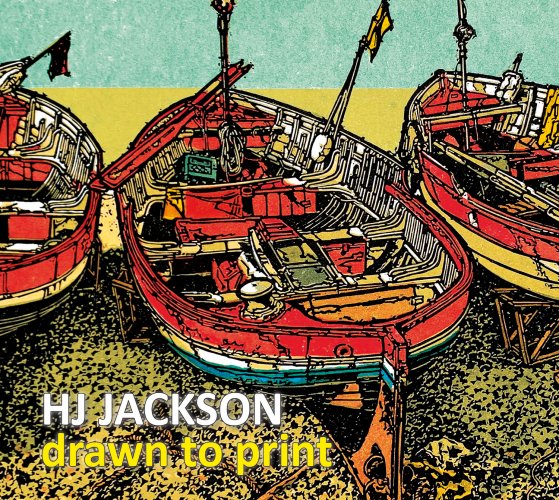 Born in King's Lynn, Norfolk in 1938, H.J.Jackson (John to his friends) cut his first lino block during his last year at school. The small print of a galleon in full sail helped earn him a place at Norwich Art School, linocutting under the tutelage of the wood engraver Geoffrey Wales. He obtained a National Diploma in Graphic Design, and subsequently worked full time in Marketing and Publicity for 34 years, printmaking during evenings and weekends. In 1995 he started printmaking full time and in 1996 he began showing at Bircham Gallery.
"I produced my first editioned print in 1958 inspired by the closure of my local railway. I was determined to try and record the scene. This work set the style of subject matter that I would later choose - the disappearing railway, old houses and streets about to make way for the developer, and what was to become my main inspiration, the declining fishing industry."
Working from photographic reference, John produces a drawing to the size of the proposed print. He then plans the number of lino blocks needed, some printing more than one colour. The drawing is photocopied onto tracing paper, reversed and transferred using carbon onto the lino. With drawing ink, he identifies the areas to be retained before cutting using only two tools: a V tool and a small gauge. The different blocks are printed light to dark using oil based inks and pin-hole registrator. The printing is carried out entirely by hand burnishing using a tobacco tin.
John was the winner of the 2013 Norfolk Arts award for a lifetime contribution to the arts, and in 2023 he celebrated 70 years of printmaking with an anniversary exhibition at Bircham Gallery.