Geoffrey Robinson, who was born in Africa in 1945, spent his early childhood in New Zealand and then moved to the south west of England, where he has lived and worked ever since.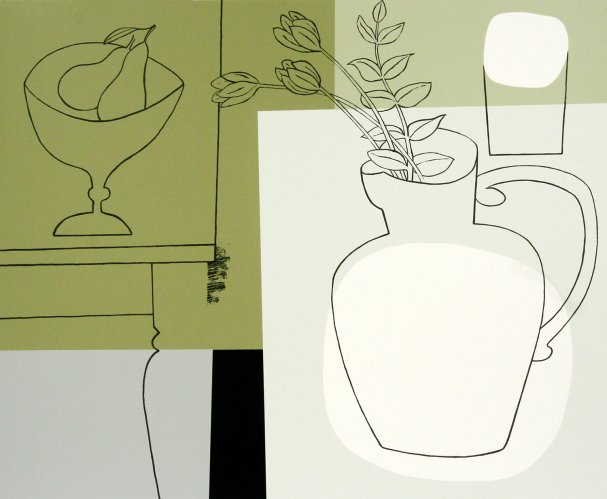 From 1986 he was part of the fraternity of abstract painters who draw much of their inspiration from the beauty of that coastline, and the example from that particular strand of British art that grows out of the St Ives school of painting.
Since 1990 his work has been shown in established art galleries across the south of England, from Cambridge to St Ives. In 2004, Geoffrey was the subject of a half-hour television documentary, for Meridian television. His love and learning of Ben Nicholson is apparent in his work, carrying him along his own path of creativity. The potential for narrative within his work provides an additional element to what are essentially well-composed and well-executed paintings.
His work is in numerous private and public collections including the Russell Cotes Art Gallery & Museum in Bournemouth and the George Michael, Quentin Wilson and David Putman collections.
Selected Exhibitions
Mullan Gallery, Belfast,
Wren Gallery, Oxfordshire
Grapevine Gallery, East Anglia
Thompson's Gallery, London
Grapevine Gallery, Norwich
Bettles Gallery, Hampshire
The Study Gallery, Dorset
Link Gallery, Hampshire
Hampshire County Council, touring exhibition