Fiona Millais studied at the University of Newcastle graduating with a degree in Fine Art in 1984 and has worked as an artist ever since.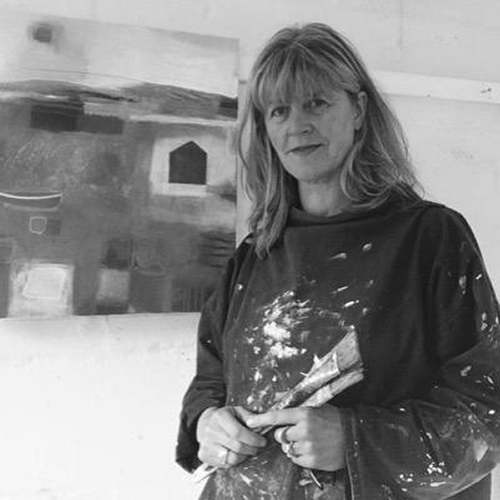 Fiona's paintings are usually based on landscape but are rarely directly representational. Paintings are often produced on the completion of a journey and are evolved from memories, drawings and notes done on the spot. Music and literature are also a source of inspiration. Fiona will paint and repaint canvasses so that traces of original images remain present, and her work undergoes a process of metamorphosis.
'I love the connection between the natural rhythms of the land and how it reflects our presence or the lack of it. The way that landscapes are shaped by ourselves and our ancestors, leaving marks and echoes through time.'
Fiona's work can be found in private and public collections. She is also the great-granddaughter of the pre-Raphaelite painter Sir John Everett Millais.
Selected Exhibitions
Bircham Gallery, Norfolk
The Jerram Gallery, Sherborne
New Ashgate Gallery
Ainscough Gallery, London and Dartmouth
Cornwall Contemporary Gallery
Beside the Wave Gallery, Cornwall
Thompson Gallery
Yew Tree Gallery, Glos