Clare Curtis, who trained at Jordanstone College of Art, Dundee, is a successful Illustrator who works to commission for various publishing and design clients. Clare produces limited edition prints using traditional print-making methods, but to add variation to her work often combines printing blocks made of cardboard, lino and wood and chooses different hand-made and Japanese papers where sympathetic to the subject matter. The different papers and hand-burnishing creates subtle textures and variations from one print to the next.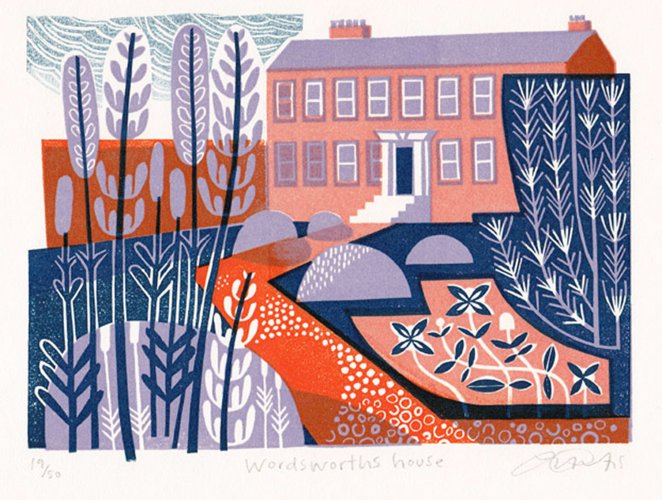 'I want what I do to have a certain integrity. My work has always been deeply linked to the traditional use of relief printmaking as a form of book art. For that reason, design, composition and the craft of printing play equal parts in the creation of each print and are just as important as any meaning or narrative.'
The structure and pattern in plant forms is a recurring theme in Clare's work and she enjoys drawing and studying from nature. her coastal environment is also a major influence: in particular the structures, flora and fauna that dot the Suffolk coastline. I t is through these subjects that Clare conveys the fragility of this exposed and vulnerable habitat. Taking her illustration and printmaking skills to their obvious conclusion Clare has also produced two Artists Books.
Illustration Clients
BBC Worldwide
Associated Newspapers
Kyle Cathie Publishers
Readers Digest
Independent Magazines
Sainsburys
Mitchell Beazley