Chris Carter is a master potter, consummate craftsman, and a true artist. He has forged his own path to make a living from his work with passion and determination for over 50 years becoming a widely respected and important 21st Century studio potter.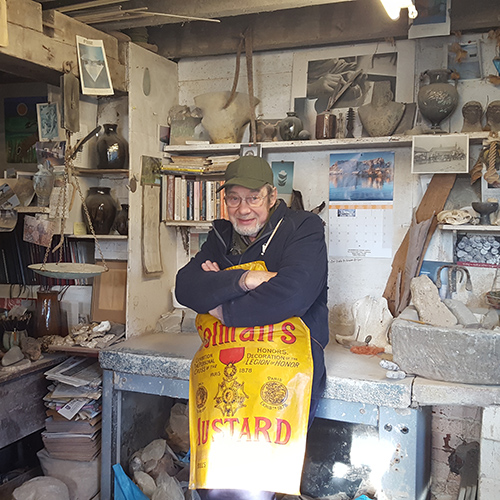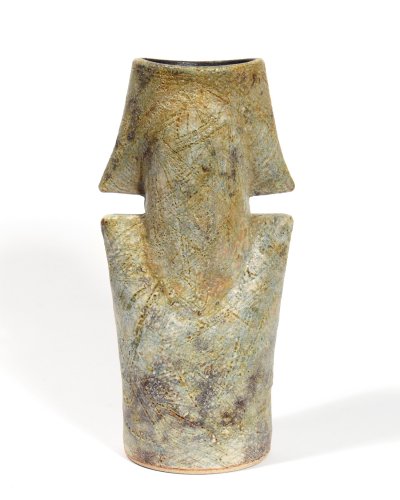 His personal involvement with farming and the landscape gives him a special empathy with his native Britain. He has worked the land for a living and still works with some of the substance of that "land" to make his vessels. Carter's sculptural forms and the multiple layers of his unique glazes reflect his fascination and curiosity with the natural world. Glazes are built up directly onto the raw clay vessel, fired, then ground back by hand as required. His high-level skills are applied to make pots which are elegantly designed, tactile pieces with tremendous depth and substance.
Chris has exhibited his work all over Britain as well as internationally. He started out making tableware and terracotta garden pots from his studio in 1971. By the late 1970s he began to make one-off pieces and in 1985 he was selling his work at Peter Dingley's gallery in Stratford-upon-Avon and at the Chestnut Gallery at Bourton-on-the-Water. During the 1990s he became the Potter in Residence at Warwick Museum, and his work appears in many public and private collections - including the Sainsbury Collection and the Ashmolean Museum. He is a great admirer of Hans Coper and was a friend to Lucie Rie.
Selected Exhibitions
Bircham Gallery, Holt, Norfolk
Miar Arts Gallery, Hove
Roger Billcliffe Gallery, Glasgow
Bevere Gallery, Worcester
Roundhouse Gallery, Derbyshire
Bettles Gallery, Ringwood