Carry Akroyd is a printmaker and lives on the edge of the Fens and her work is dominated by its unique landscape and features. She has been commissioned to design book covers amongst which in relation to the works of John Clare.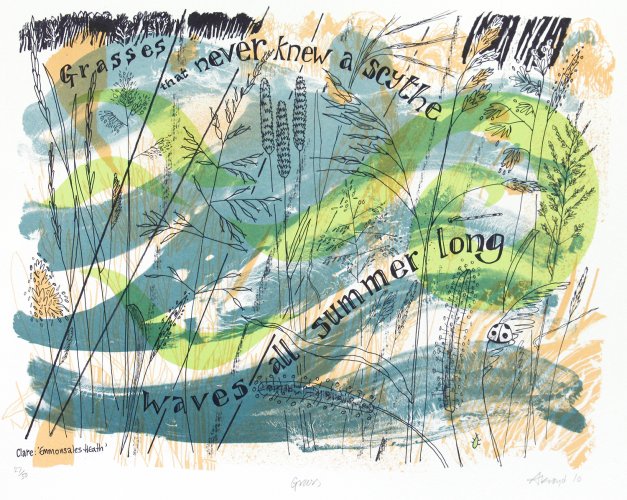 Her printed works are created using screen print, lino cut and wood engravings. Her natural ability to pick up the process and create marks using the lithographic medium are very evident in her first piece - Undrained Field.
Carry's work has been shown in many publications to include 'The Wood is Sweet' by John Clare, 'The Sea', published by Greenpeace and 'Barnwell' by Paddy Kitchen published by Hamish Hamilton.
Selected Exhibitions
Originals Print Show, Mall Galleries, London
Letchworth Museum Gallery
Wimpole Hall, Cambridge (National Trust)
The Anderson Gallery, Broadway
Ely Old Fire Engine House
Leicester City Gallery
Alfred East Gallery, Kettering.
Collections
Gibbon Marler, Edith Cavell Hospital, Oundle School., Abacus, Monarch Chemicals, Jesus College, Cambridge, Paintings In Hospitals (North).