Alice Heaton is a Cheshire based designer working primarily with hot glass. Taking her inspiration from the natural world she produces richly colourful and dynamic individual sculptural pieces. Alice gained a First Class Hons in Design Crafts in 2016 at De Montfort University where she has just completed a year's Artist in Residency. Alice has also collaborated with other designers, for example, Raquel Sutherland culminating in her glass accessories being shown at 'Graduate Fashion Week' 2016.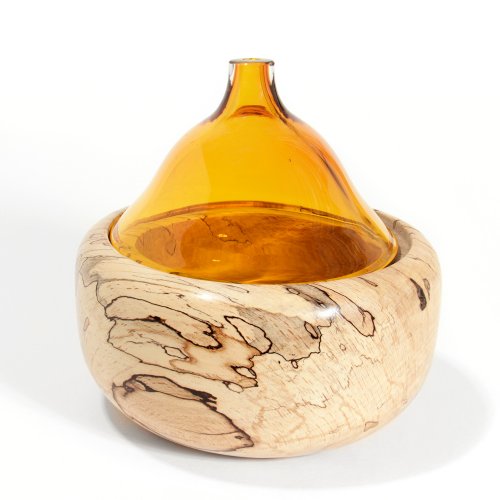 Alice has received a number of awards including Runner Up, Leicester Society of Arts Student Award 2016; Commendation, Contemporary Glass Society, 2016; Albert Thomas Roberts Arts & Craft Scholarship, 2016; Highly Commended, Goldsmiths Craftsmanship & Design Award, 2015. She is represented in the Christopherson Collection, De Montfort University.
Alice is a member of The Leicester Society of Artists and The Contemporary Glass Society.