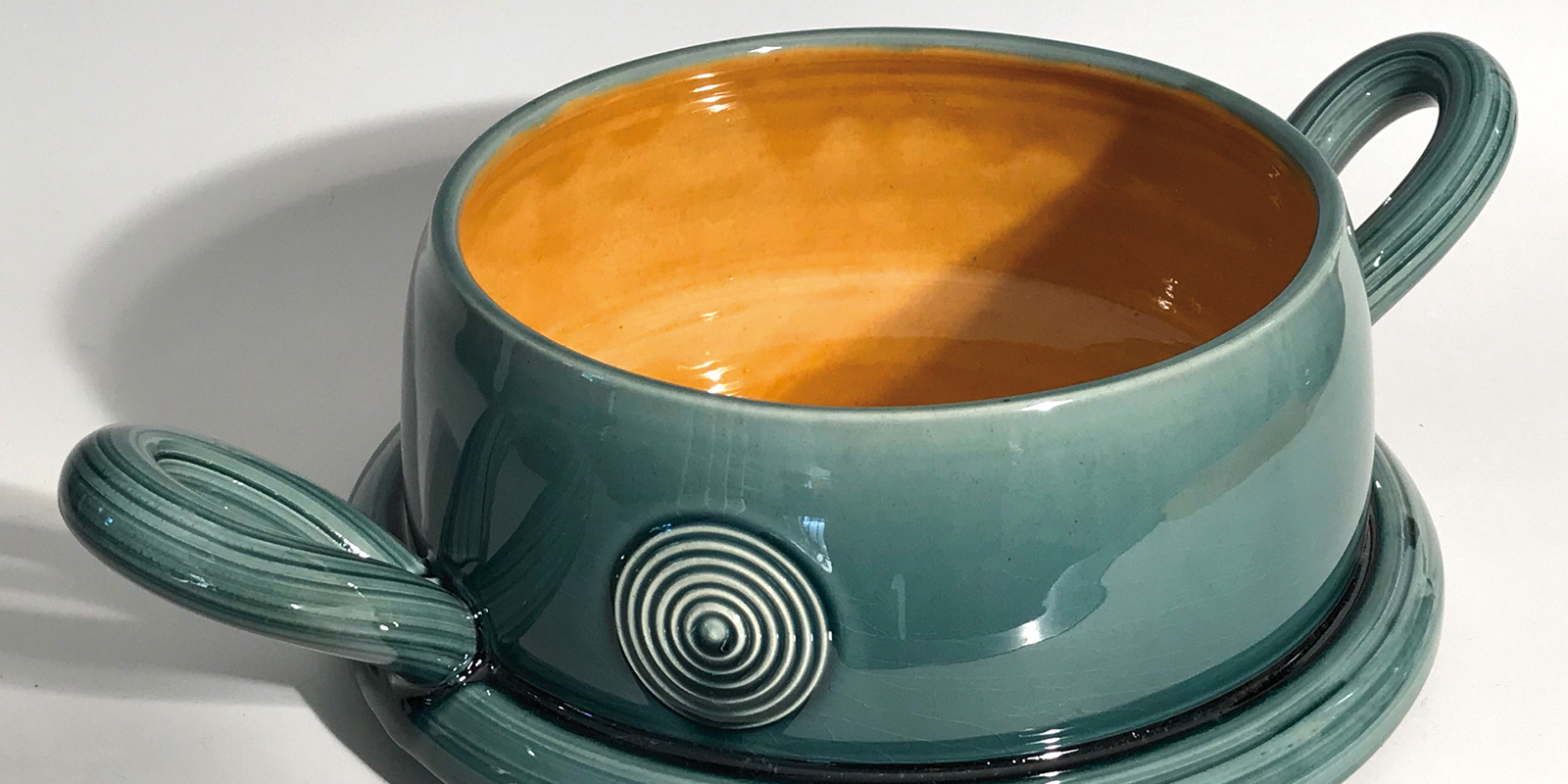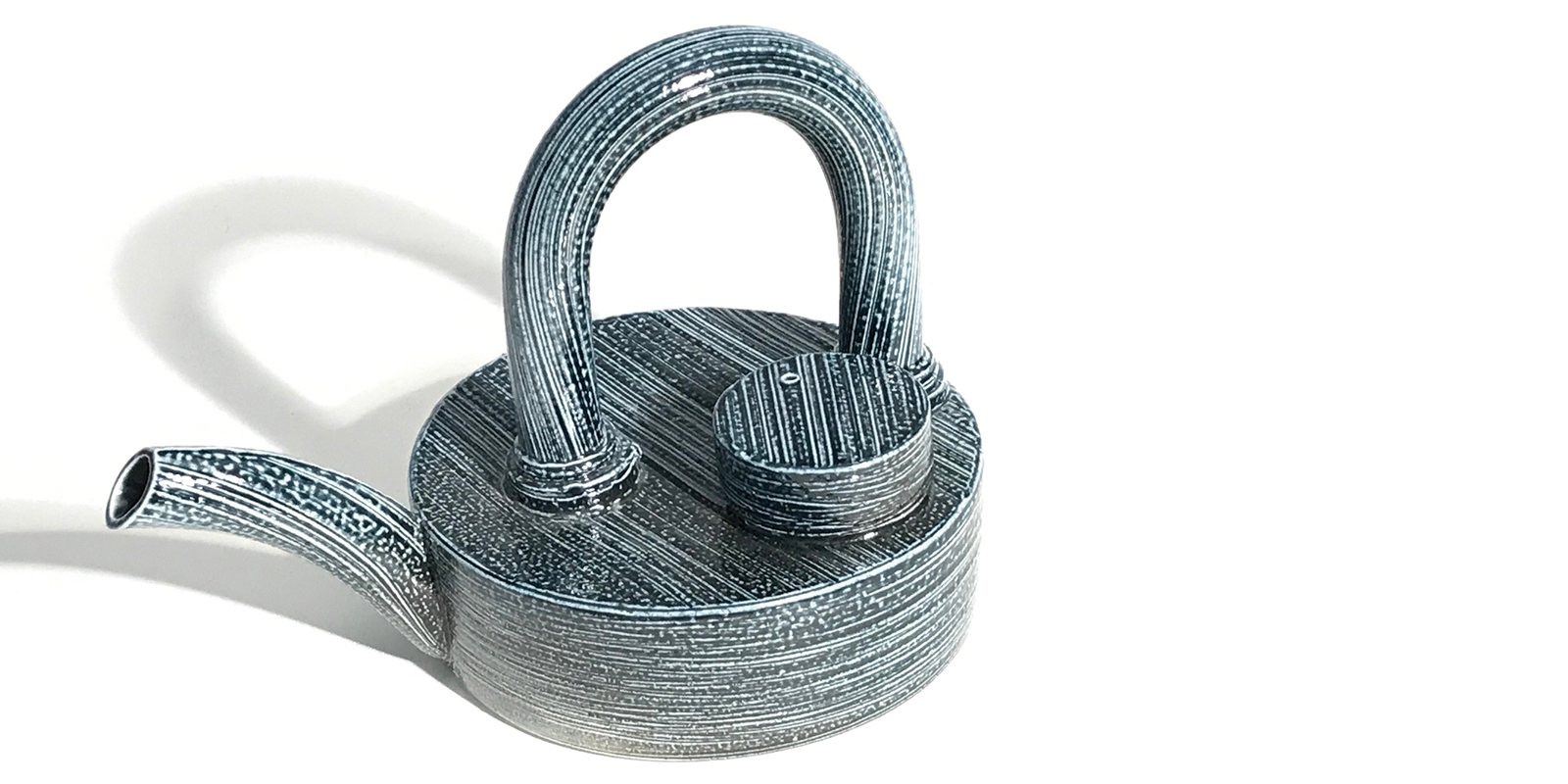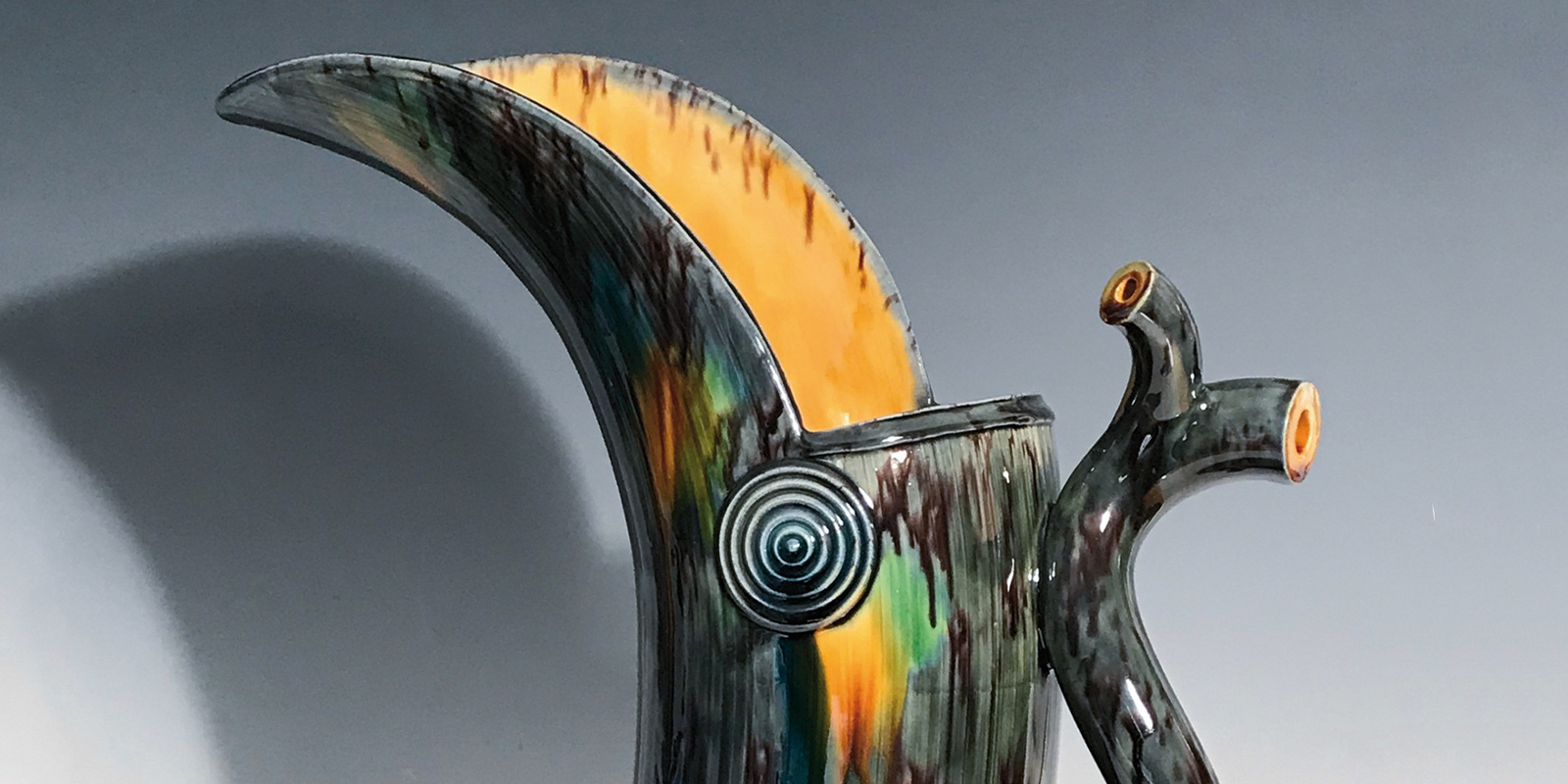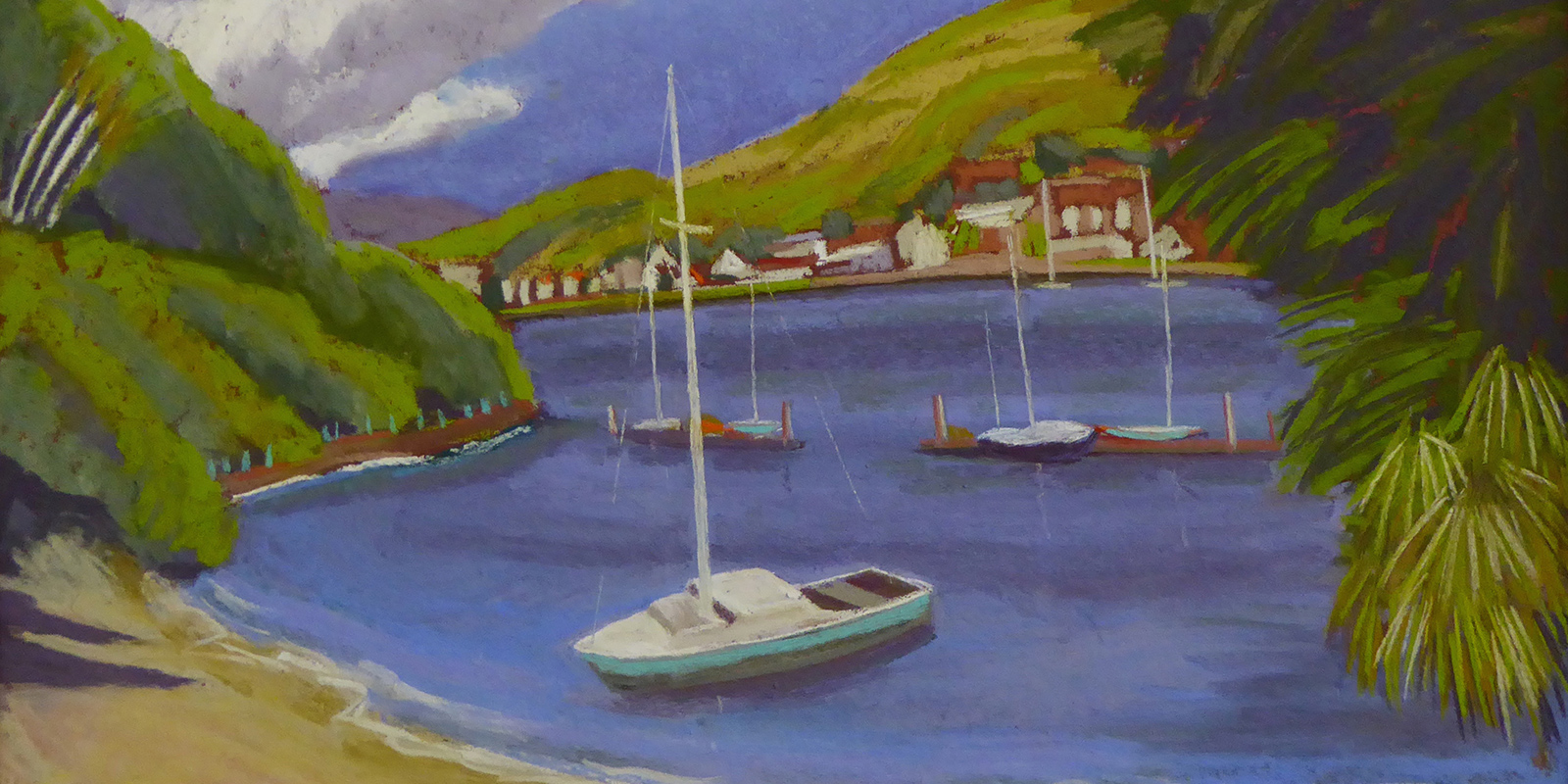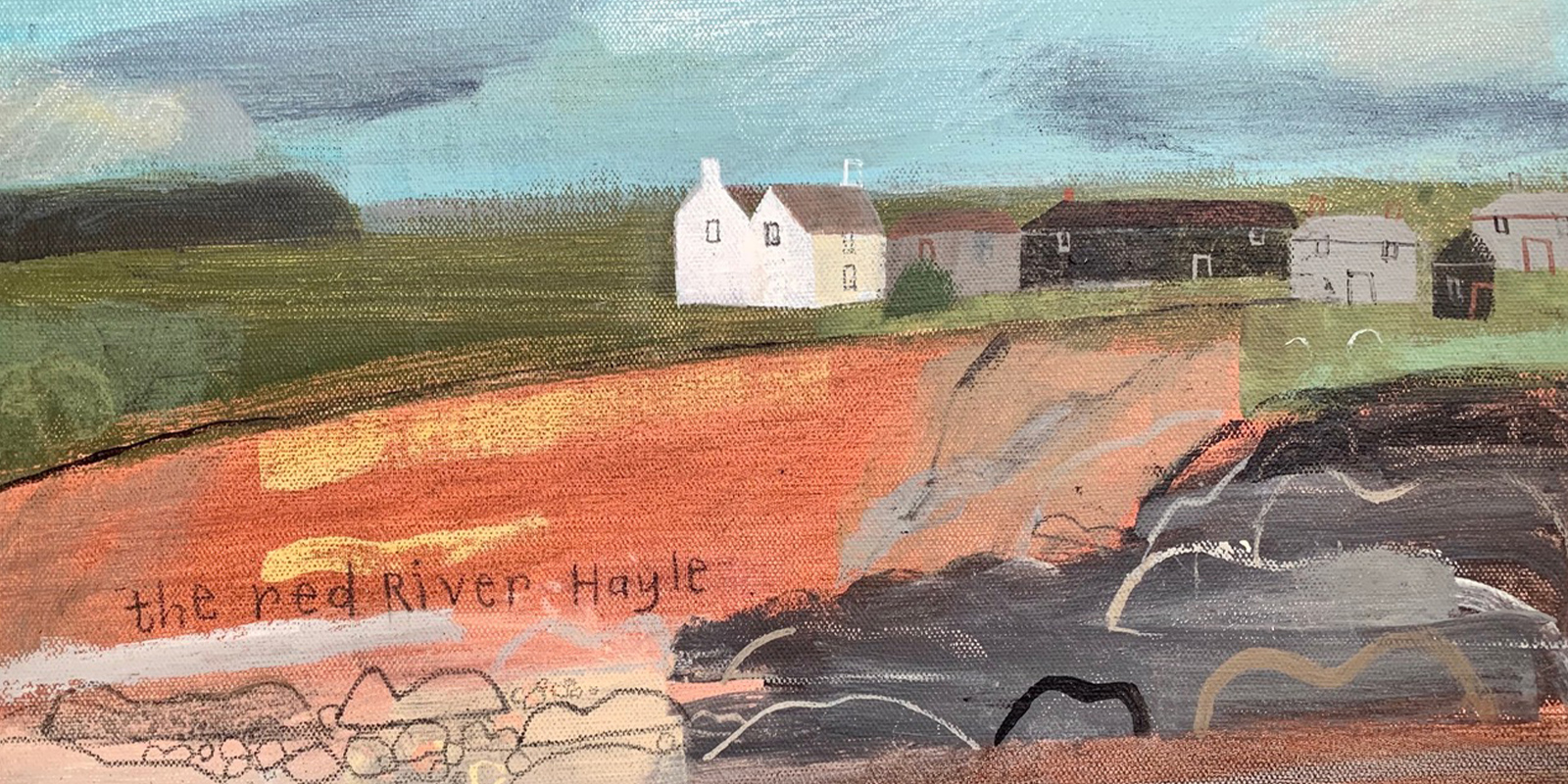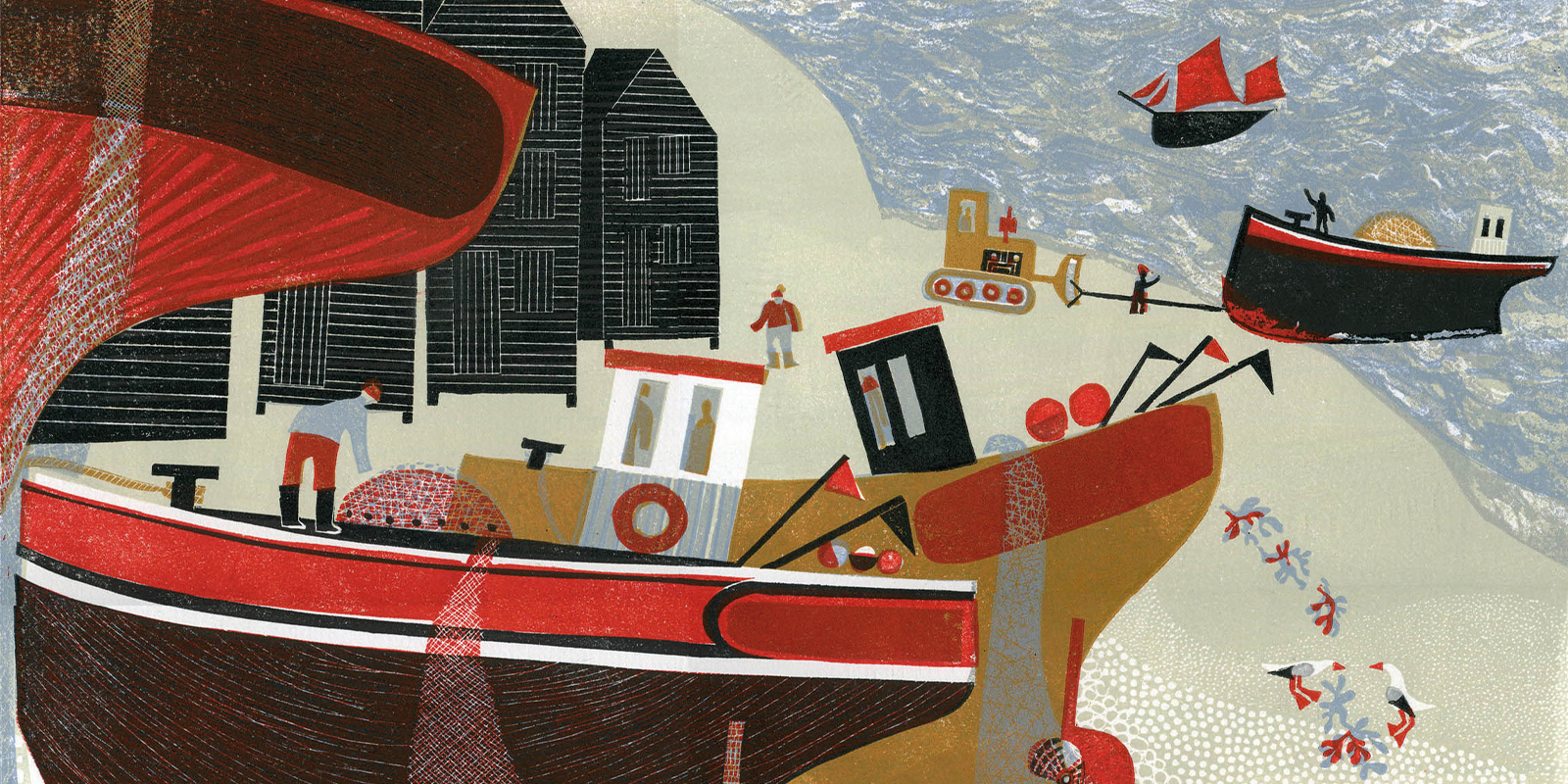 20 July–7 August 2019
An exhibition for the 2019 Holt Festival featuring studio pottery by Walter Keeler with works by selected painters and printmakers.
Walter Keeler is a potter of international reputation. Born in London in 1942, he trained at Harrow School of Art and established his first studio at Bledlow Ridge, Buckinghamshire in 1965. Walter has been fascinated with pottery since he was a boy when he would collect old, broken pieces of ceramics from the banks of the river Thames.
"My work grows from my passion for pots from the past and the joy of making and firing, it
also inevitably reflects the world and times in which I live."
He produces a variety of sculptural domestic ware and has a reputation for being an innovative potter. Throwing is his primary way of making pots however, recently, he has started to use extrusions as the basis for new forms. His work is full of character and life, featuring his famous salt glaze and more recently a range of colourful creamwares and ink-wash glazes. Walter's work is held in a number of public collections internationally including London, New York, and Tokyo. He has held a succession of teaching posts and continues to lecture on ceramics around the world. In 1976 he moved his pottery to Wales where he still lives and works.
"I hope my pottery brings with it seriousness, some humour and sensual pleasure."
****
Selected paintings and prints from Andrew Bird, Sue Campion, Peter Clayton, Melvyn Evans, Angie Lewin, Elaine Pamphilon,Trevor Price & Chris Prout will be on display alongside the Walter Keeler Exhibition, to be joined by work from Chris Carter, Sarah Jenkins, Dean Patman, Anna Perlin, & Celia Smith on 8th August, completing our vibrant annual summer show which will then continue until Wednesday 4th September 2019
Share this Exhibition