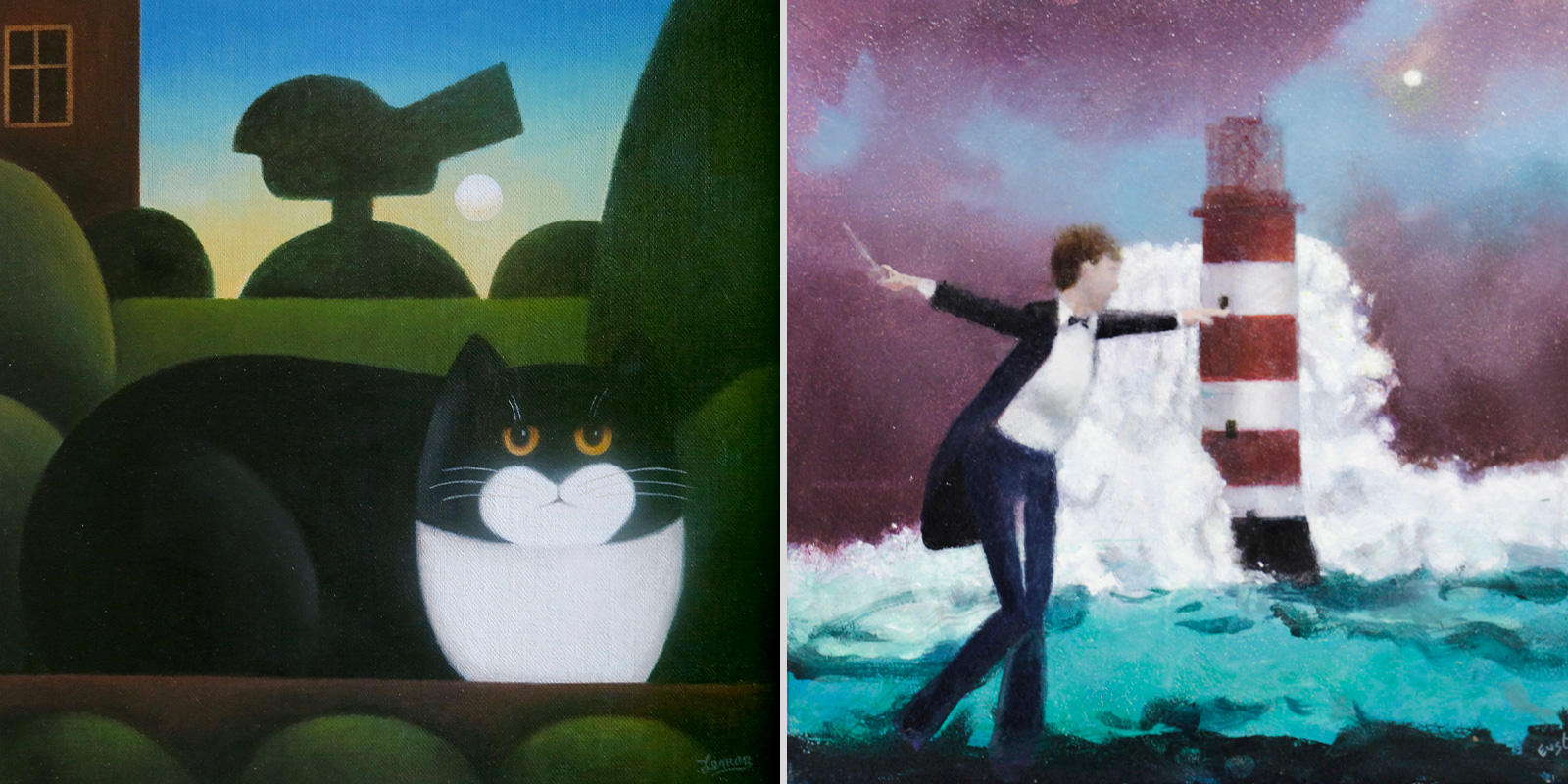 9 March–3 April 2019
Selected RBA show including work from Malcolm Ashman, Susan Bower, David Eustace, Brian George, Martin Leman, and William Selby with Sculpture by Neil Wood
Malcolm Ashman was born in Bath in 1957. He is an academician at the Royal West of England Academy and a member of the Royal Society of British Artists.
"Two subjects have engaged me over the years, the landscape and the figure. I don't maintain a single cohesive style but prefer to allow each piece to dictate my response."
Susan Bower was born in Yorkshire in 1953 and studied Biology and Psychology. She was made a member of the Royal Institute of Oil Painters in 1993 and a member of the Royal Society of British Artists in 1998.
"I have painted and drawn all my life, as long as I can remember. I mainly paint oils. My paintings are ideas and experiences."
David Eustace was born in Birmingham in 1950. At 21 he took an Art Foundation Course followed by a degree course in Fine Arts at Exeter College of Art and teacher training at Leicester Polytechnic. David then spent six years living and working as a muralist in the USA.
David has also won a number of awards including membership of the Royal Society of British Artists in 2003, and in the same year he became winner of the RBA David Wolfers Memorial Prize.
Brian George has spent most of his life around Derbyshire and Nottinghamshire. A trained painter and ceramicist he is a member of the Royal Society of British Artists and a fellow of the Royal Society of Arts.
The inspiration for his paintings comes mostly from the East Anglian landscape and achieve their effect by the careful overlay of thin glazes of oil colour, creating subtle and often unusual colour combinations.
Martin Leman was born in London in 1934. He attended Worthing School of Art and The Central School of Arts & Crafts, London. Martin is a member of The Royal Society of British Artists and The Royal Watercolour Society.
His paintings of cats formed the basis of over 20 books, and have made him well known at home and abroad - especially in the USA and Japan.
William Selby was born in Yorkshire in 1933. As a self taught artist, Selby has been painting professionally for over 50 years and is recognised as one of the leading British colourists. During his long and successful career as a painter his talent has been recognised by many established societies, being elected member of: Royal Institute of Oil Painters, 1982; Royal Watercolour Society 1992; Royal Society of British Artists, 1993; the New English
Art Club,1994 and Royal Society of Painters in Watercolour 1998.
"The artist should paint what one feels about the subject rather than what is seen."
Neil Wood has been a professional sculpture and fine artist for three decades. He has worked in various settings; in education, as artist in residence and visiting lecturer, alongside his practice producing sculpture for exhibition and commissions He continues to use the figure as a vehicle to
explore formal material qualities and visual language as a means of expressing, often complex ideas, about the world we inhabit and the nature
of human experience and relationships.
Share this Exhibition