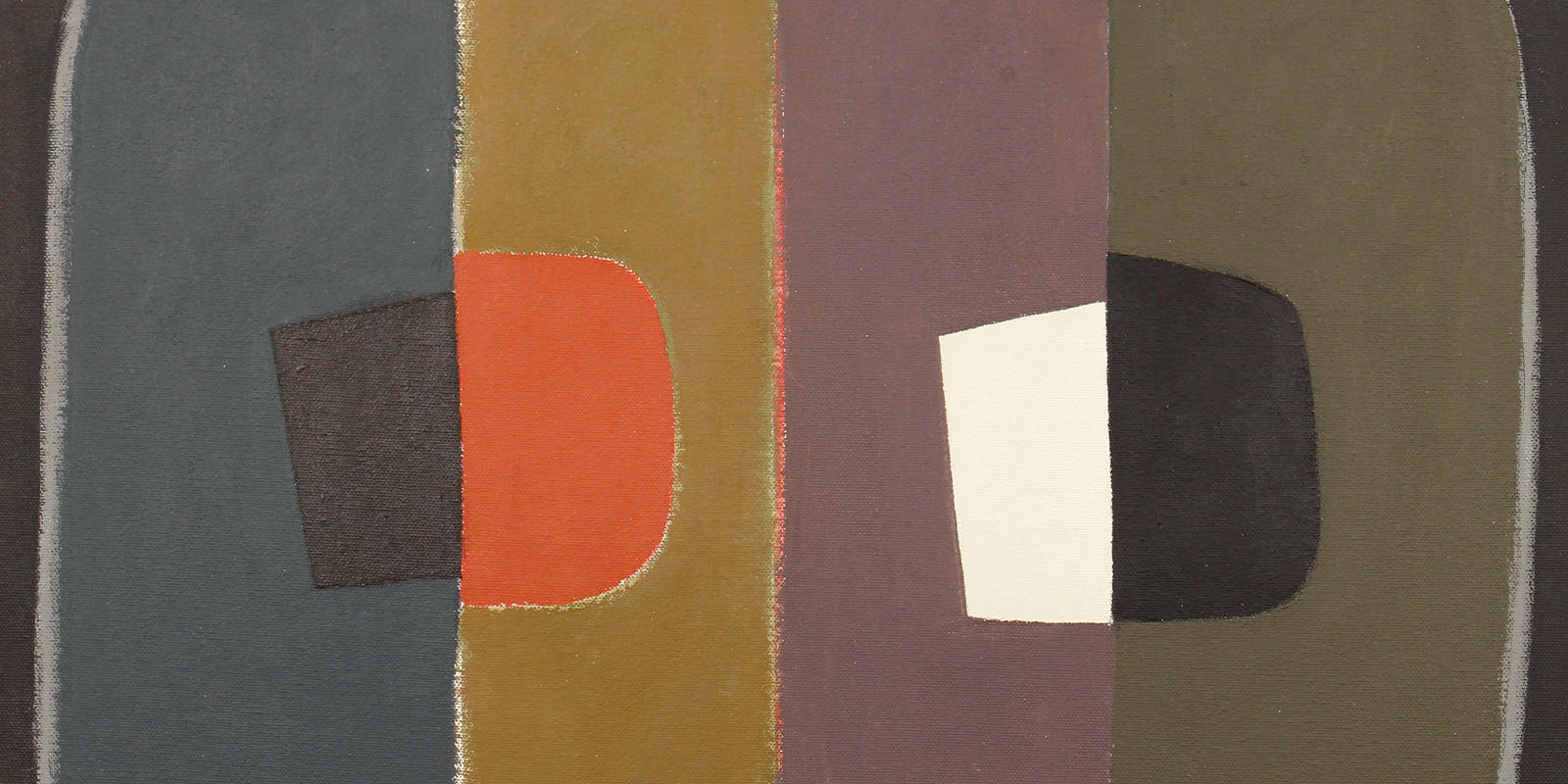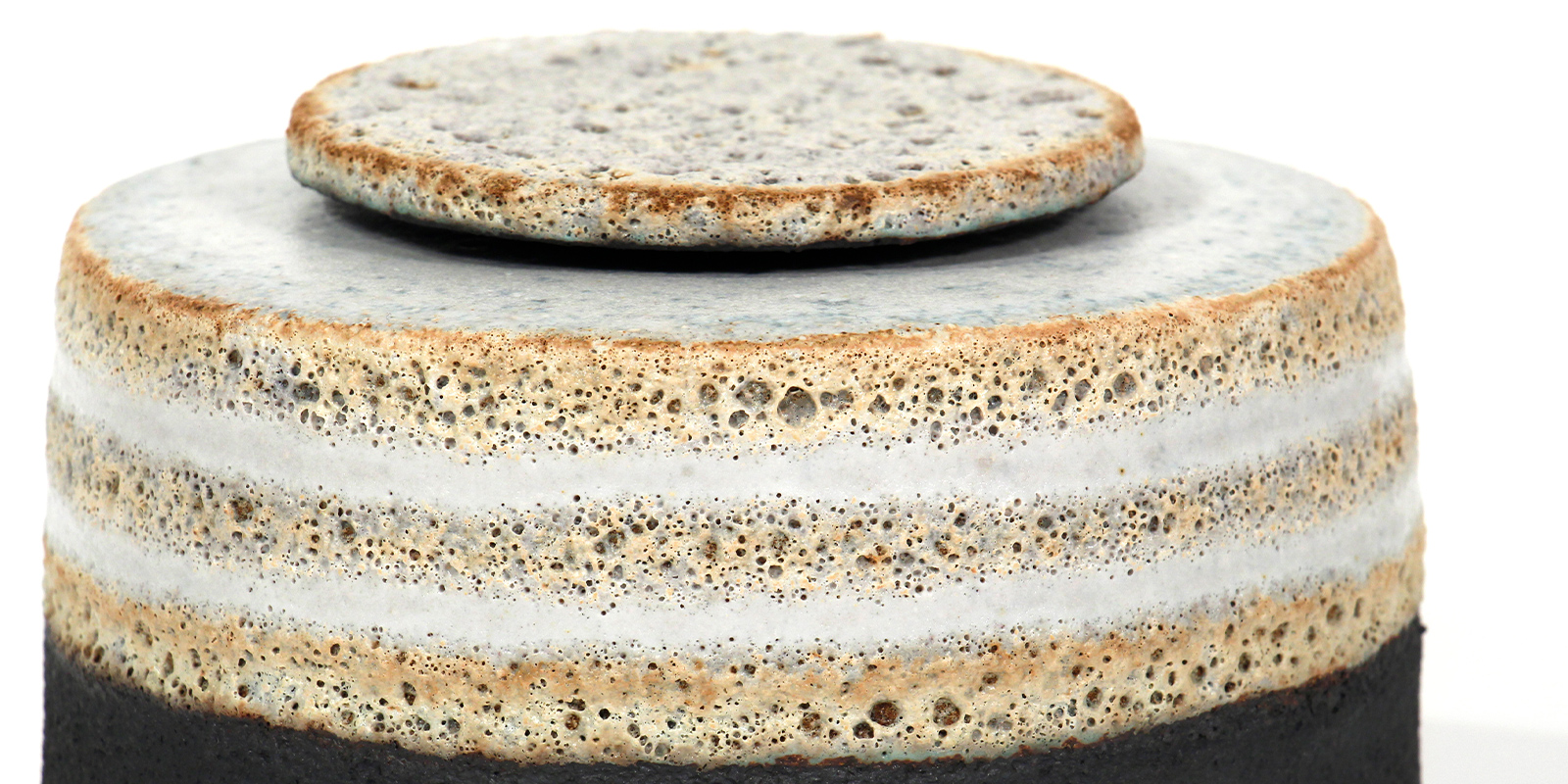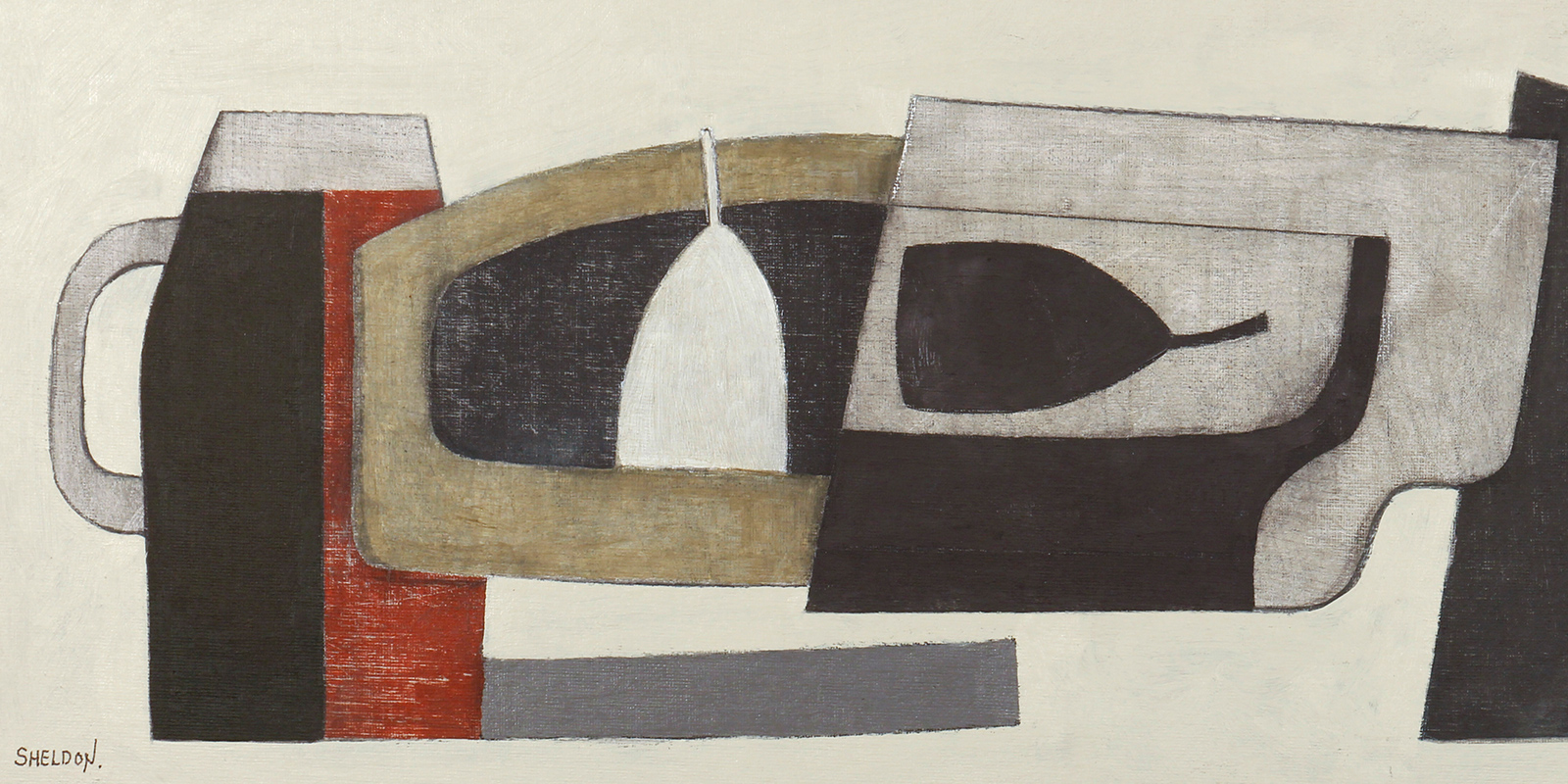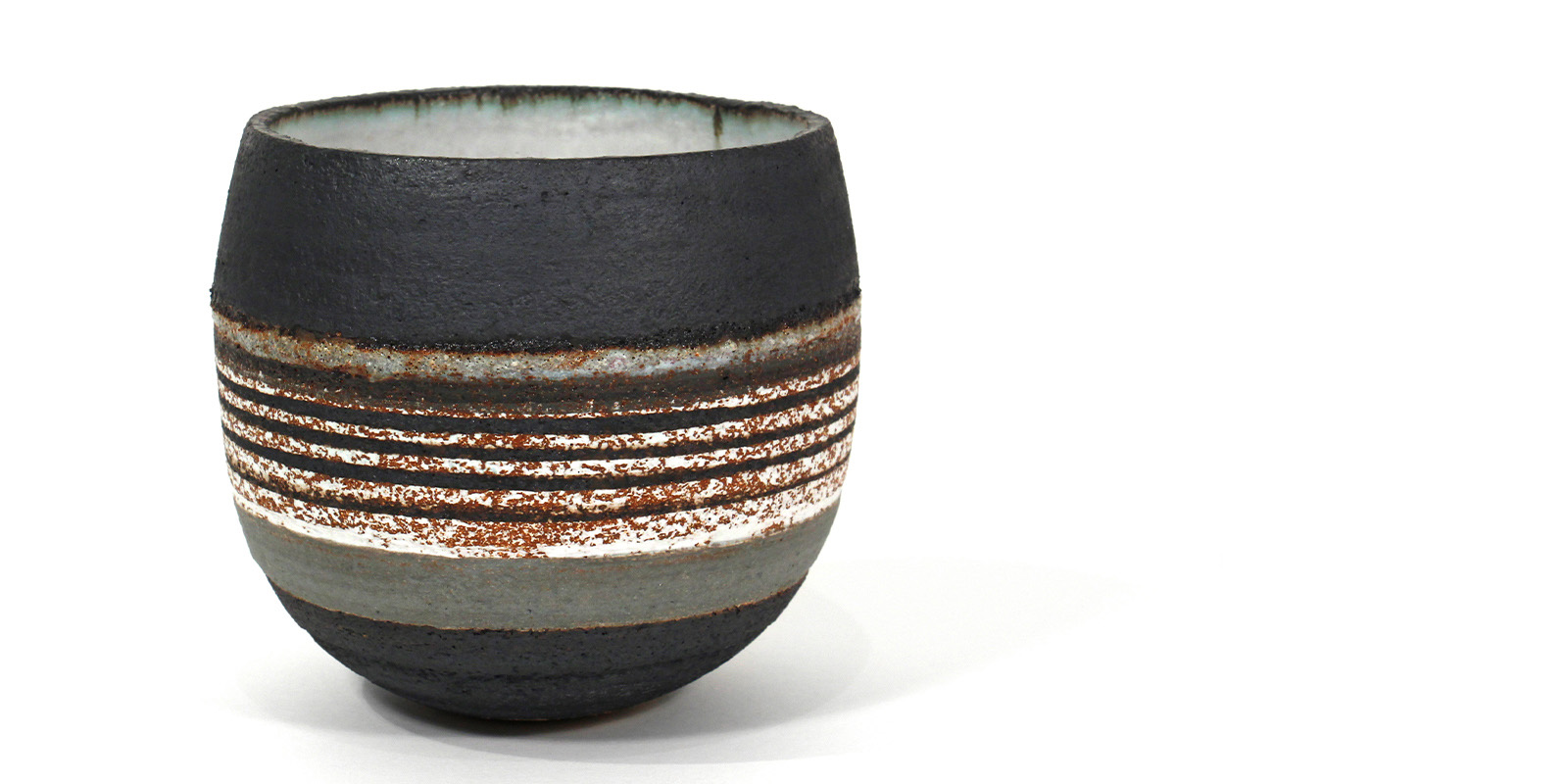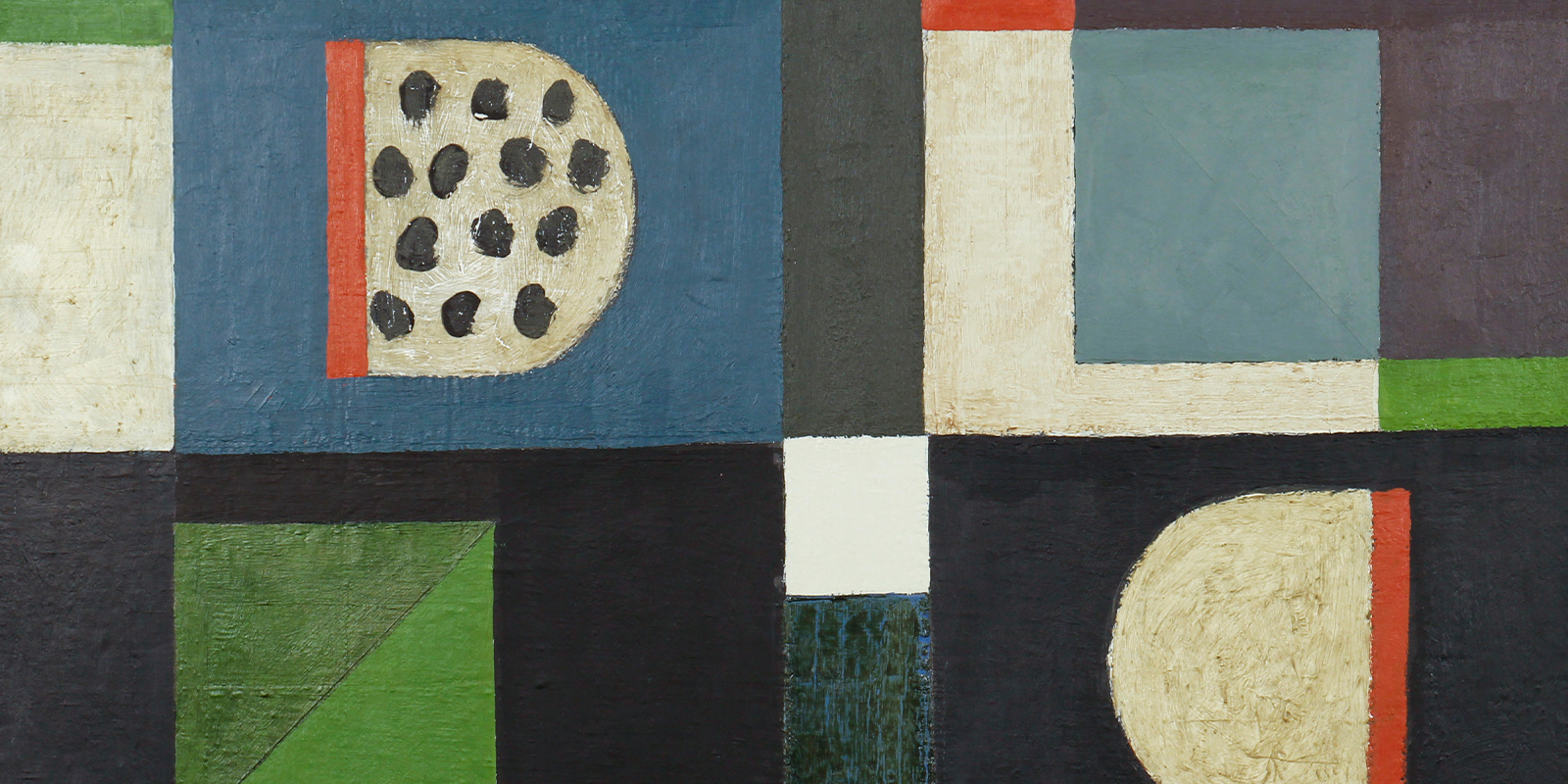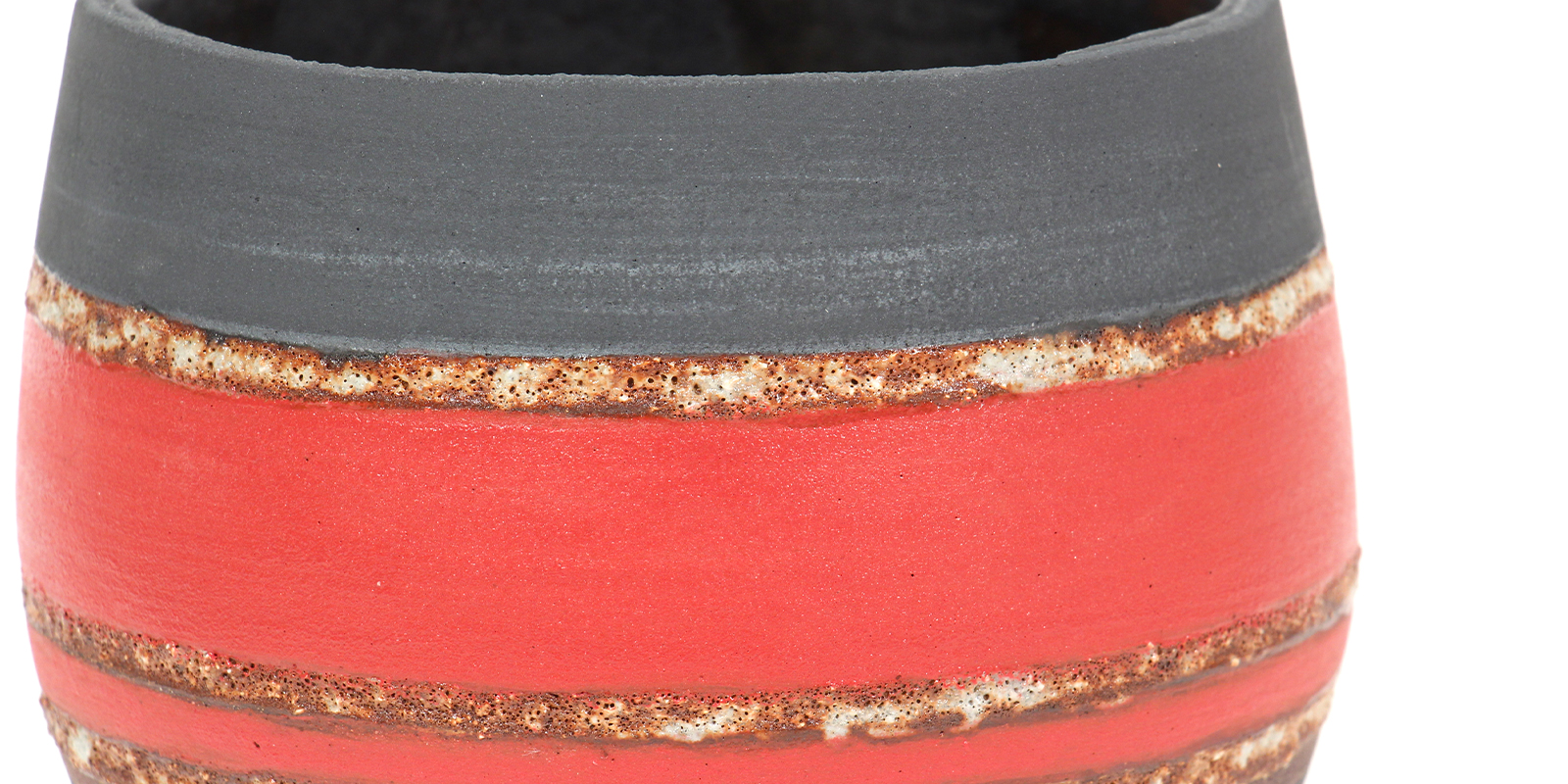 22 May–16 June 2021
We are pleased to present a new show of work featuring; simple yet highly complex, semi-abstract paintings by Ray Sheldon in harmony with dramatic stoneware vessels inspired by surface textures in the landscape by Rosalie Dodds.
Ray Sheldon:
Ray Sheldon was born in Etruria, Staffordshire. After leaving school at the age of 15 he worked in the ceramic industry, culminating as Art Director of Minton.
Ray's work explores the dynamics of still life, somewhere between the figurative and abstraction. A modernist at heart, he strives for simplification by reducing a composition to its essential characteristics. The planning of colour masses is a vital key in the work, with each painting reworked many times: objects rearranged, the negative spaces being as significant as the objects. Relishing the play between the flat surface and the illusion of depth and solidity, Ray prepares his own gesso boards and canvases manipulating the surface; this forms a very strong component of the final work.
As an artist and designer, he has worked with some of the most prestigious brands around the world, including The Wedgwood Group, Royal Doulton, and Ralph Lauren. He now paints full time, incorporating pottery, ceramics, and his eye for design in his work.
***
Rosalie Dodds:
Rosalie first started experimenting with clay whilst on a teacher training course as a mature student. In 1979, she had the opportunity to spend a year training in art and craft at Brighton Polytechnic learning a range of skills which enabled Rosalie to teach art as a specialist subject in schools, whilst developing her own work.
After initially being drawn to raku, Rosalie turned her attentions to stoneware. She now makes a range of forms - using the wheel or hand building/coiling - in a variety of grogged clay or St Thomas white clay. Using layers of silicon carbide slip contrasting with coloured or neutral slips to organise elements into strata layering and striping, surface results depend on how the thickness of glaze and the heat of the kiln react together.
"I have always been inspired by forms and textures in the landscape and seashore, especially chalk cliffs and flint seams found locally. These have been starting points for textures on my pots."
Rosalie has been a selected member of the Craft Potters Association since 1998 and has been exhibiting her work in select galleries since 1992.
*****
During his 2021 exhibition at Bircham, Ray Sheldon kindly took the time to answer some questions about how he got started, his approach to work, and how he has developed his artistic practice to include modern technology.
***
Share this Exhibition