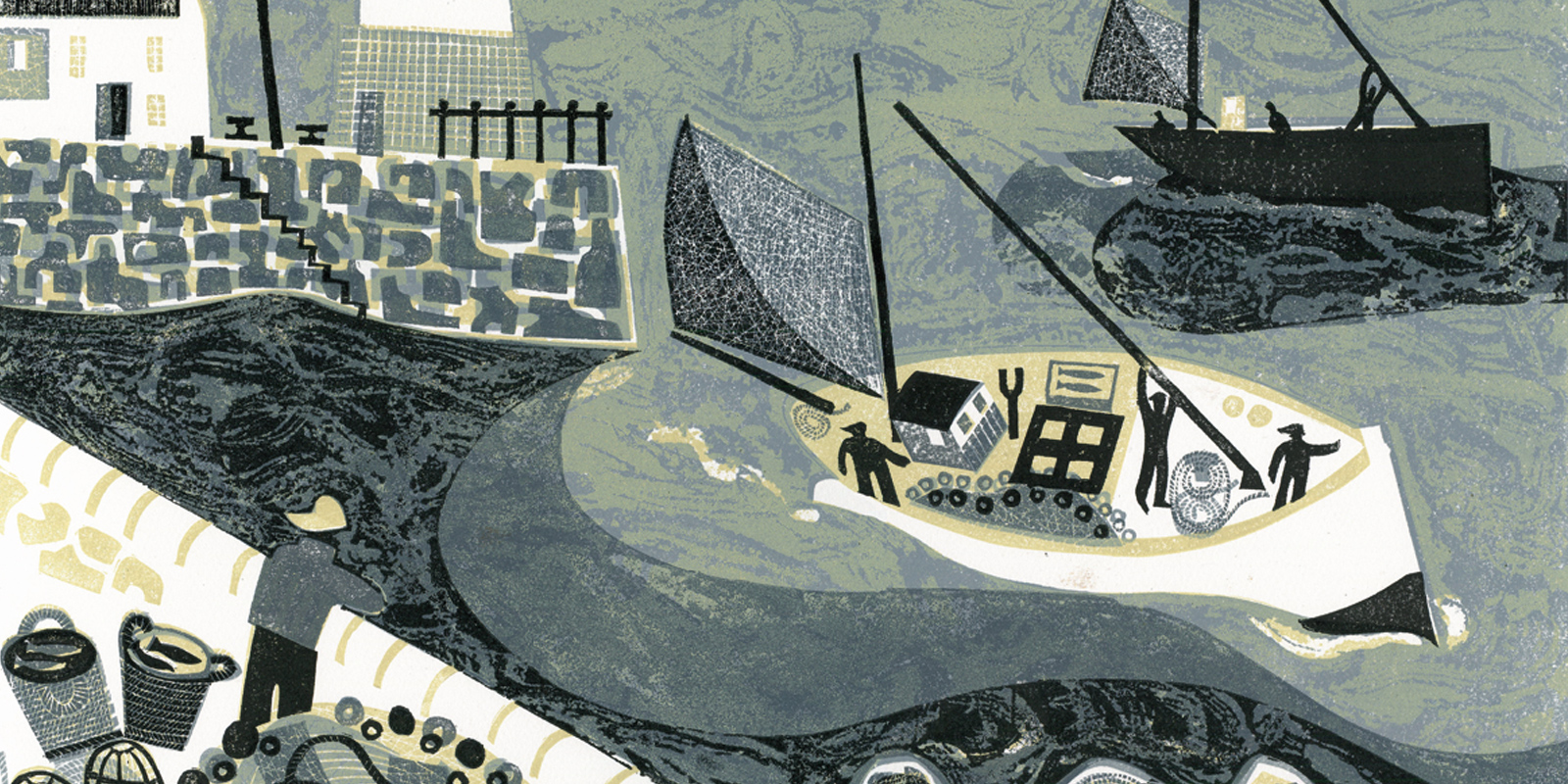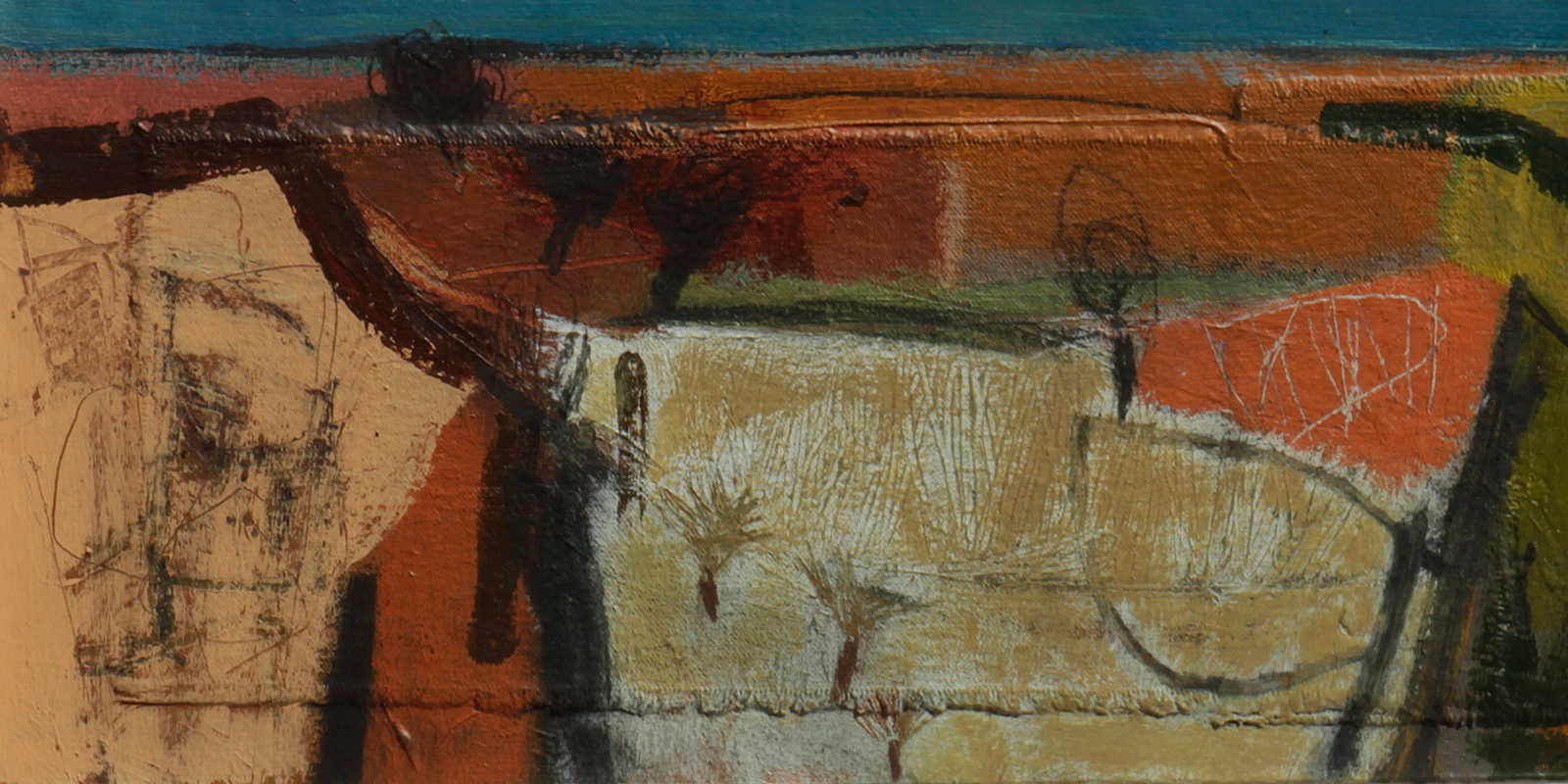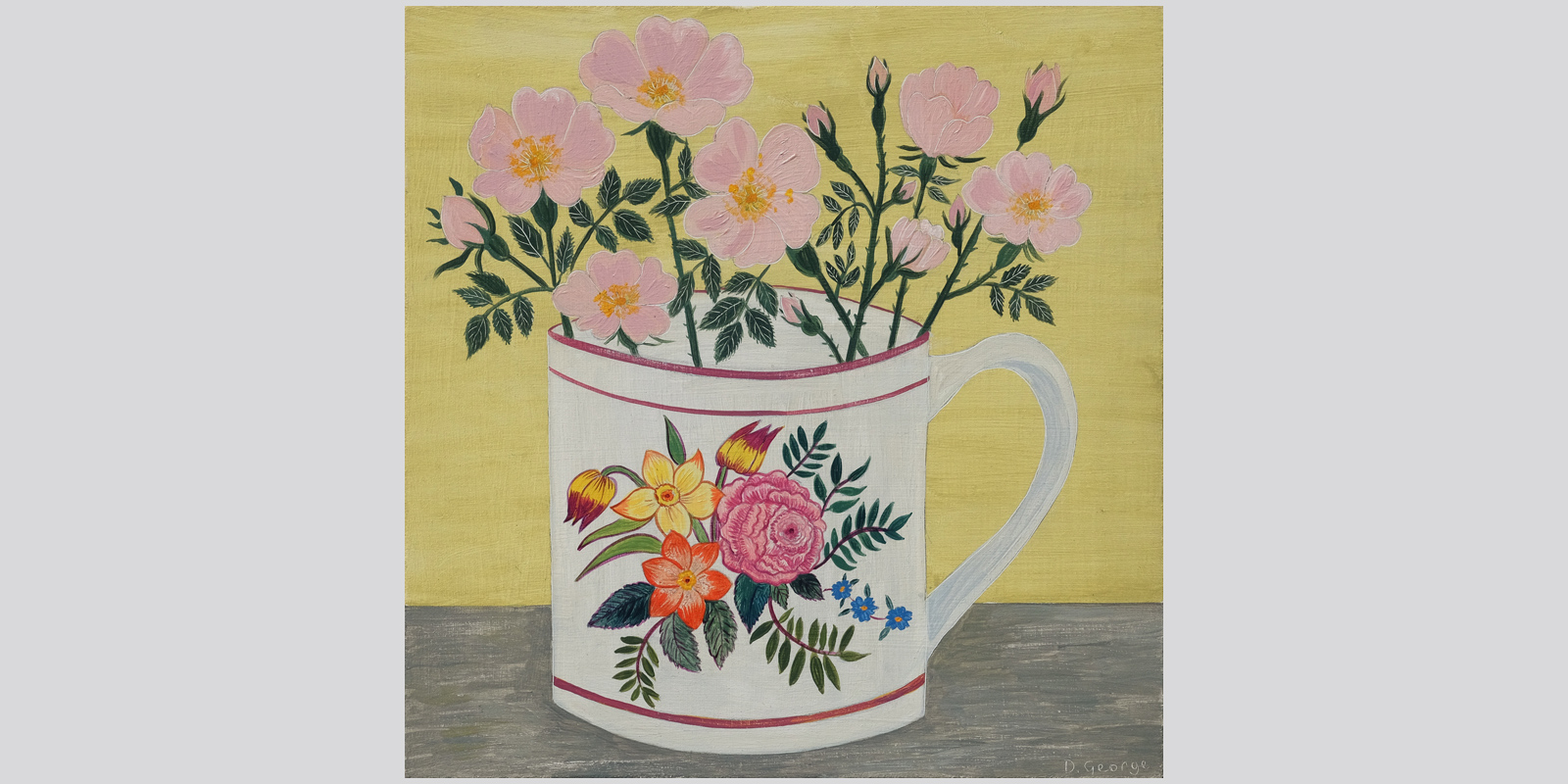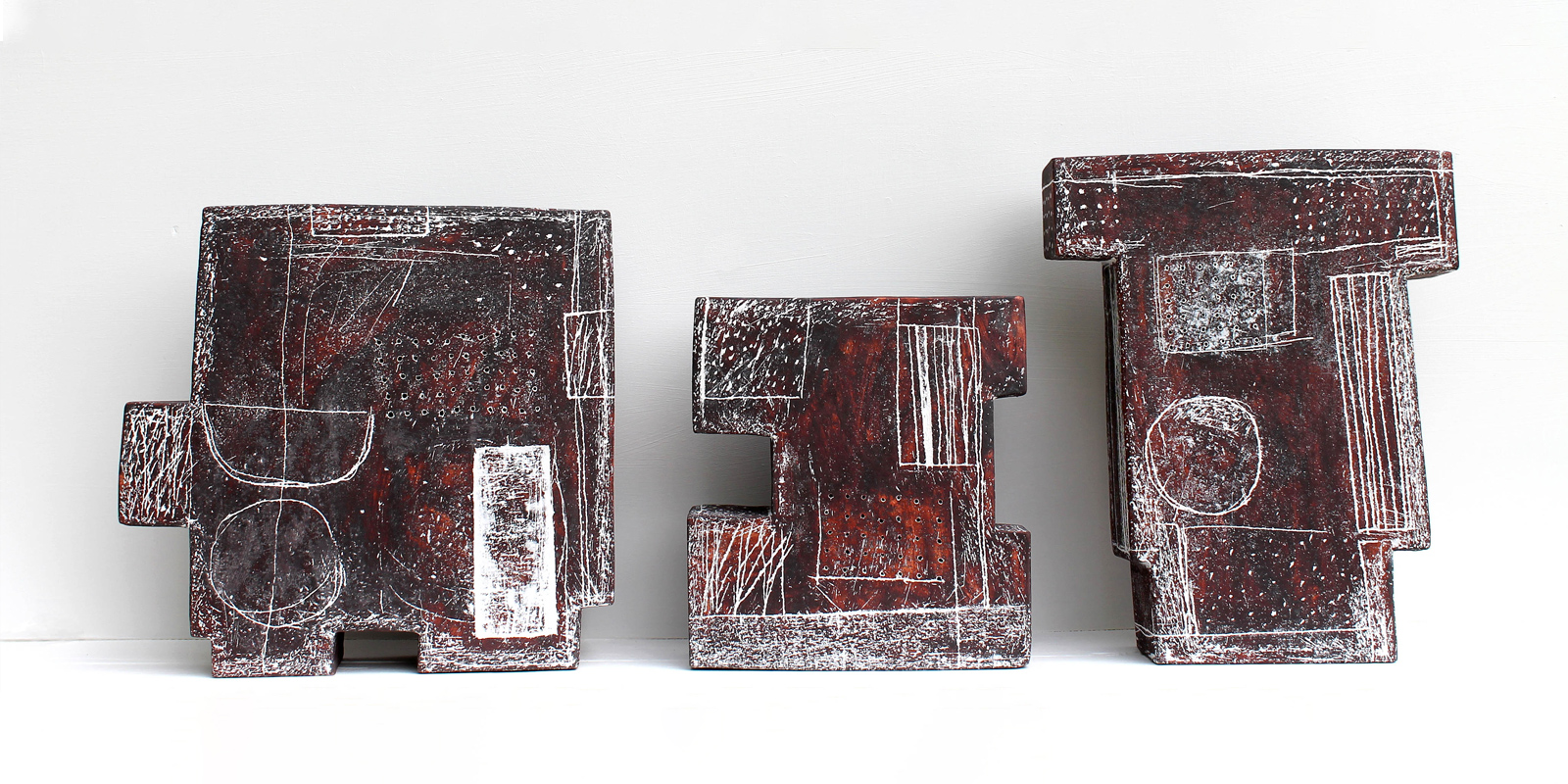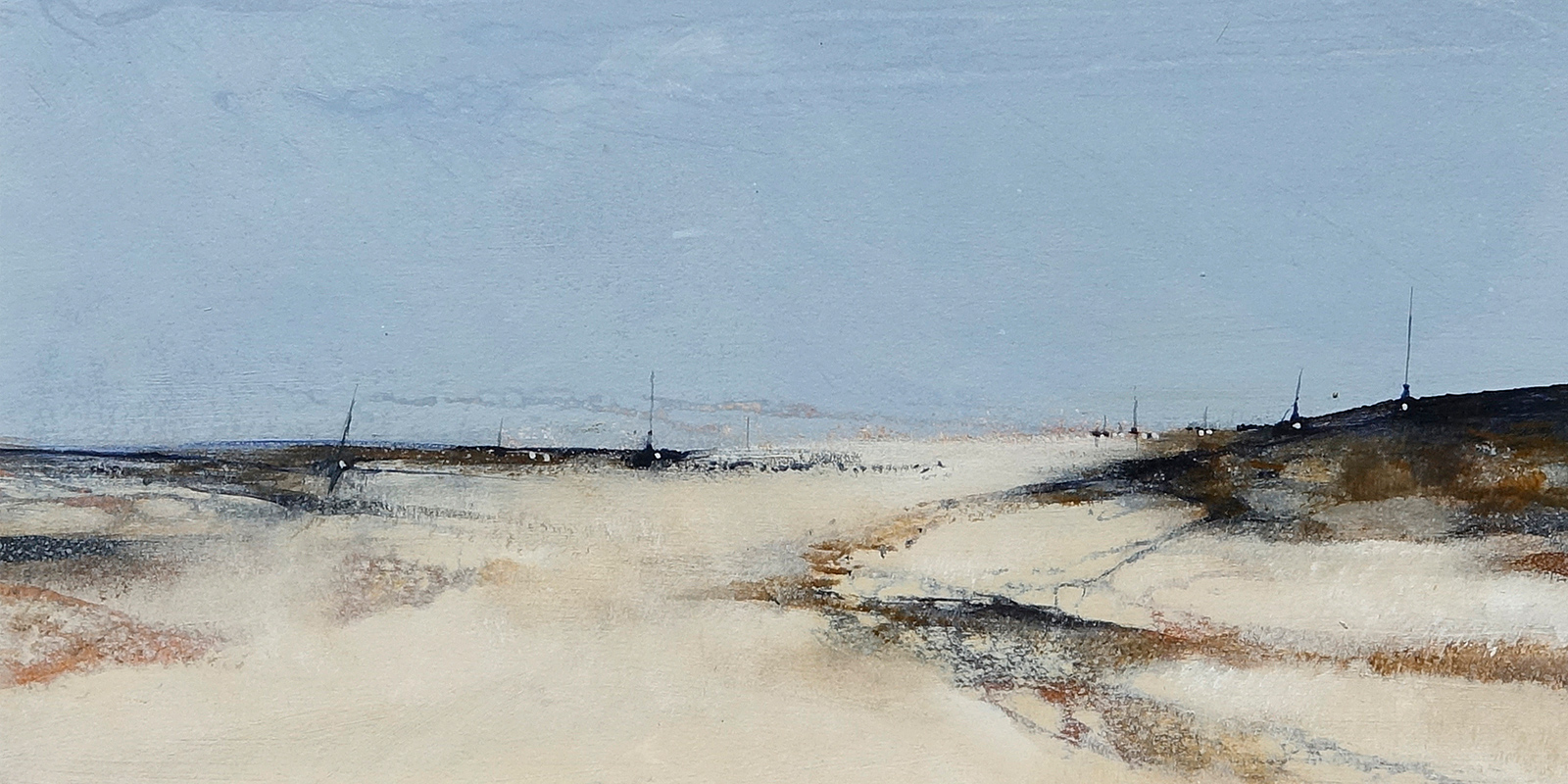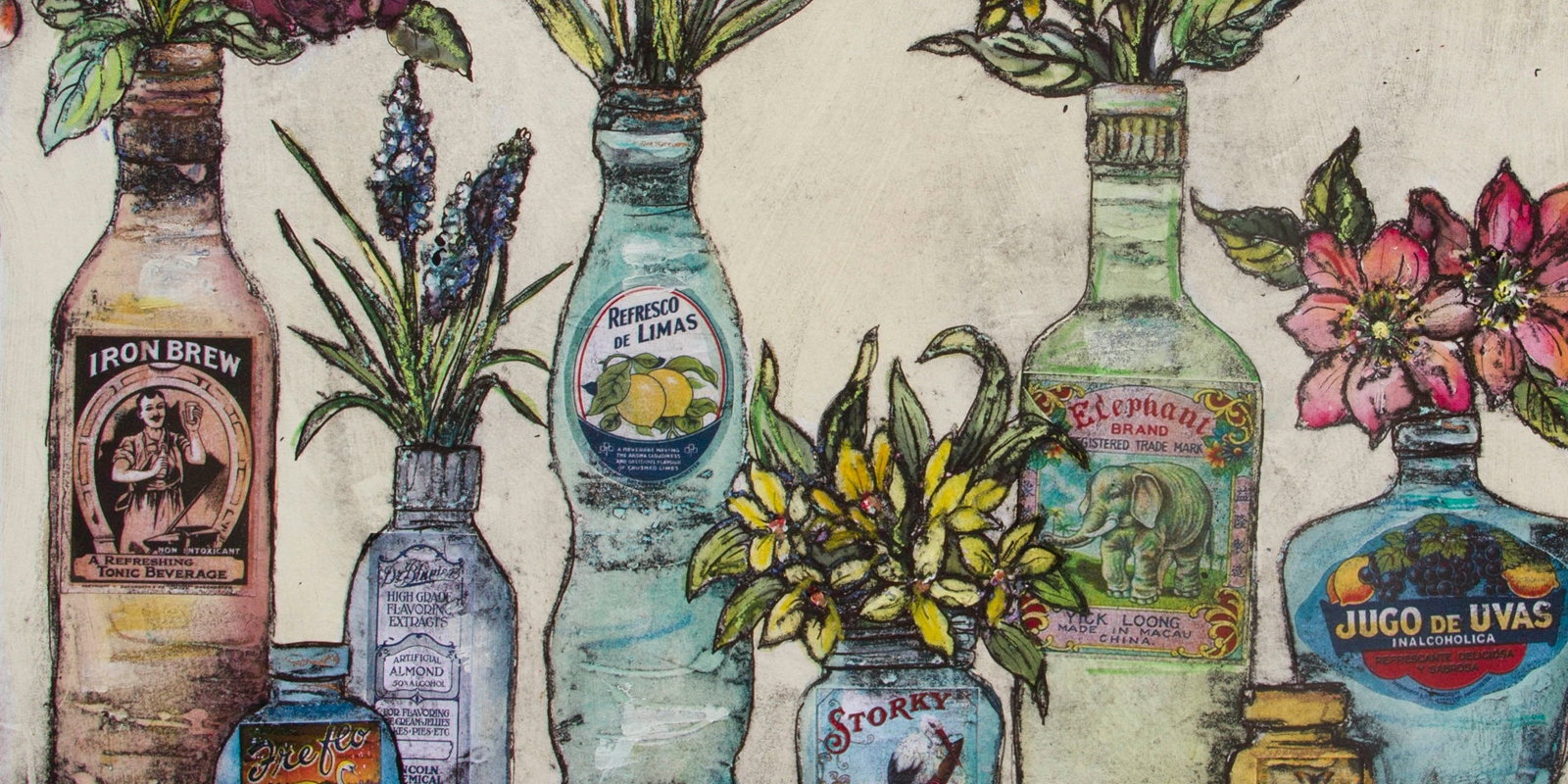 23 May–17 June 2020
A new selection of paintings and prints for Spring including work by Melvyn Evans, Tony Foster, Debbie George, Vicky Oldfield, Tony Scrivener and Ed Wilson.
With a new collection of ceramics by Sarah Jenkins and jewellery by Alison Boyce.
Melvyn Evans
Melvyn Evans has been a professional artist, printmaker and illustrator since 1992 with work being widely exhibited including at the Royal Academy, Royal College of Art and Somerset House. He is fascinated by connections between rural traditions and our connections to the British landscape. There is a sense of prehistory in old place names and early monuments. Most of Melvyn's prints are about the exploration of this sense of place.
Tony Foster
Tony Foster lives on the north Norfolk coast and his recent work explores the possibilities of interpreting his feelings for the area without attempting a literal representation. He works with acrylic paint and collage to build layers of texture and colour. The nature of the medium allows the paintings to develop organically, and he enjoys the freedom and opportunities this technique offers.
Debbie George
Debbie George's work is a celebration of her passion for flowers and the objects with which she surrounds herself - from ceramics to fruits, feathers and stones. Landscape is an important influence that underlies her paintings, whether they are of particular places or still-life compositions. Her paintings, although often small in size, have a richness and intensity that far exceeds their scale.
Vicky Oldfield
Vicky's strong images are created using collagraphs, an experimental form of printmaking. The prints are taken from plates which have been collaged with a variety of materials, card, fabric, paper, string, sand and anything else that may come to hand; it's recycling at it's most creative! Continually inspired by plants, objects and the animals that surround her, her pictures are an atmospheric response to the beauty and drama of her daily life.
Tony Scrivener
His distinctive paintings comprise principally landscapes and still life. Drawing plays a key role in the development of his work, delineating and separating space of both object and composition. His methodology is one of constant change until the tensions of the composition are right - a process which manifests itself in surface texture, residual colour and marks that give the painting its depth. 'The experience of painting landscapes informs the way I approach still life painting and vice versa. Working in both genres enables me to explore scale - a bottle can look monumental whilst a field can be compressed into a single stroke. I strive for simplification, reducing a composition to its essential characteristics.'
Ed Wison
Ed develops his ideas primarily through printmaking, most notably within relief and intaglio processes, often arranging and positioning separate plates on the printing press bed. Within his current practice lies the desire to create as simple a statement as possible, often utilising only "one cut"; in response to the commonplace objects and events that inspire them.
Sarah Jenkins
'From my studio in a shallow dip of rolling farmland, I witness the enduring landscape exposed to the weather, the changing seasons, and passing of the sun. I glimpse the progress of wild creatures in the margins and ponder on the various traces of human life'. This was an earlier attempt to describe the why and wherefore of my work. Is it still true? As usual, I find definition eludes me, although those words are at least in part true, I find my work is more abstracted now, more internalised. With each piece of work I am on a quest for the right resonating frequency, something human, something describing nature and the rightness of it. A kind of truth'.
Alison Boyce
Alison creates unique pieces of sculptural jewellery using silver, enamel, found objects, wood and textiles. She is interested in timeworn surfaces, ancient artefacts and discarded objects. Experimenting with processes and materials, she likes to question traditional ideas of preciousness.
Share this Exhibition