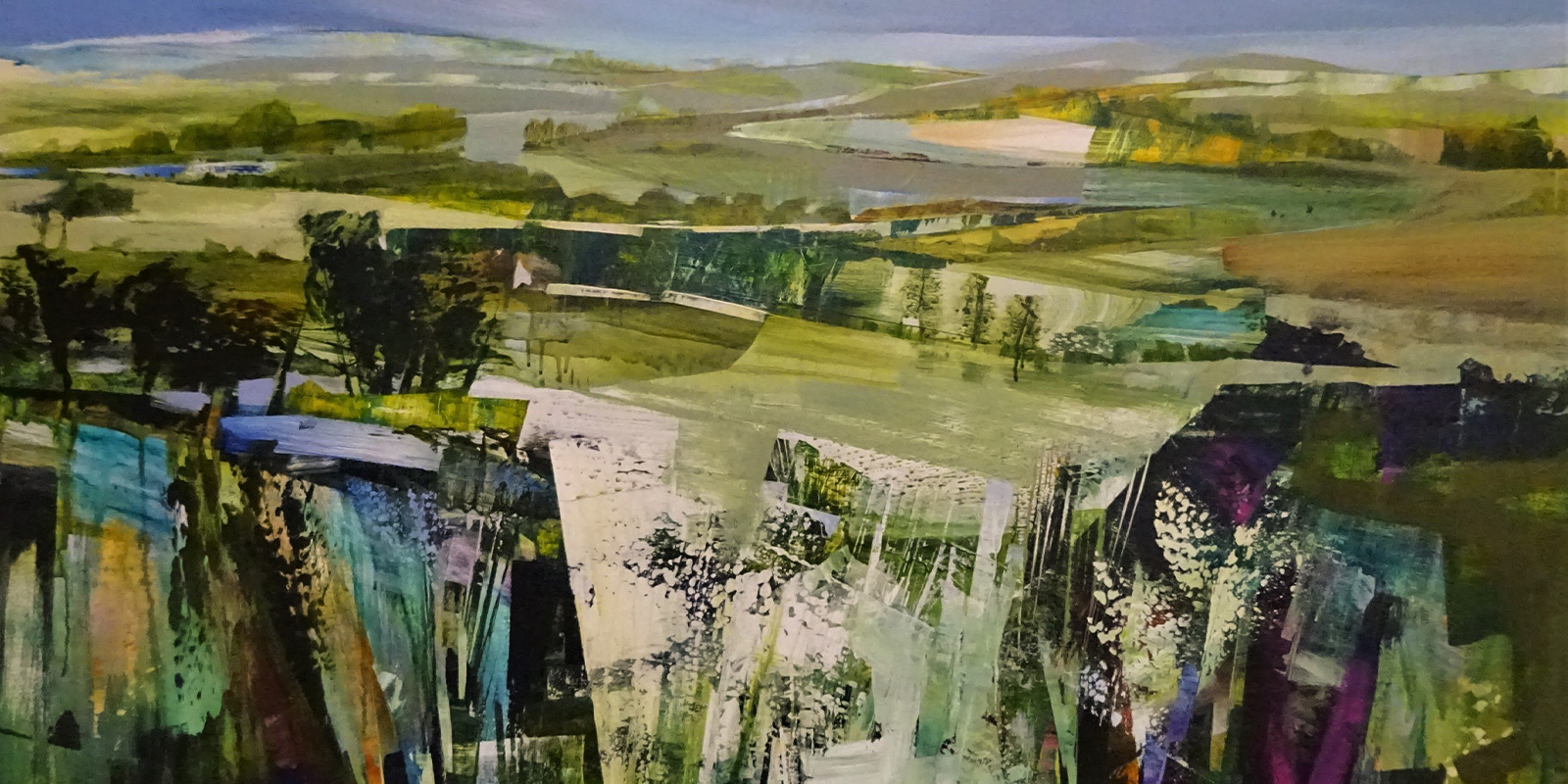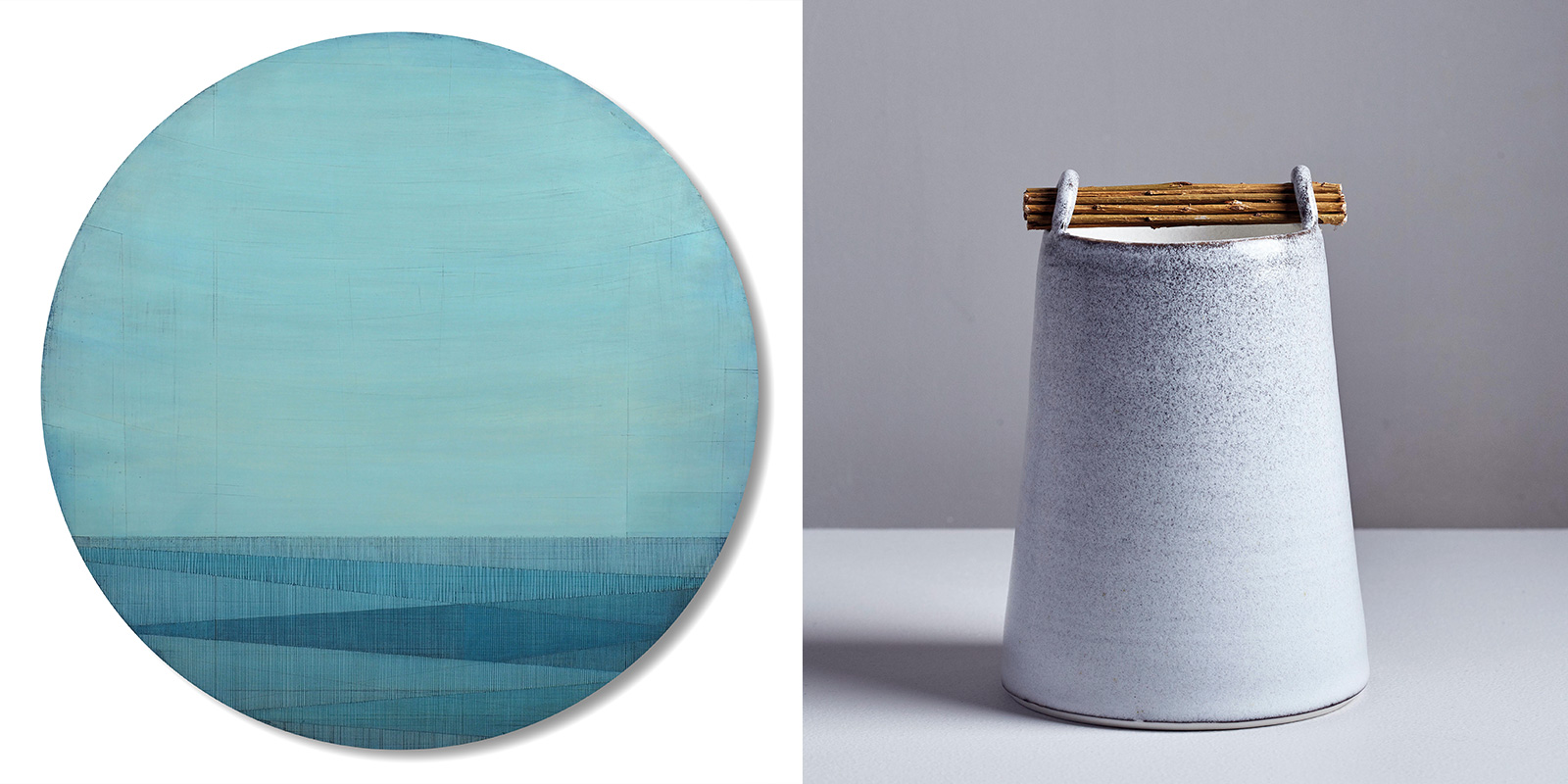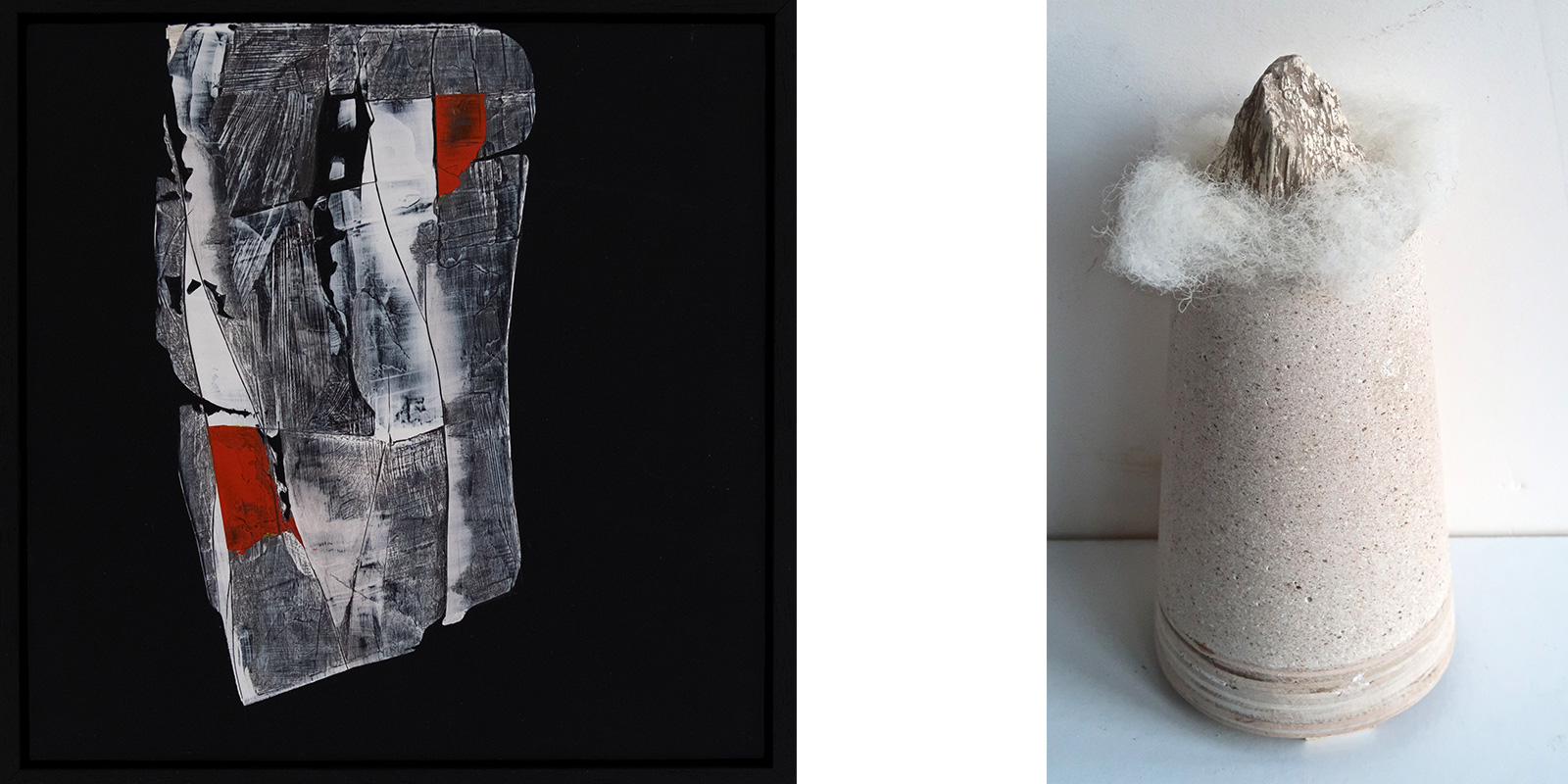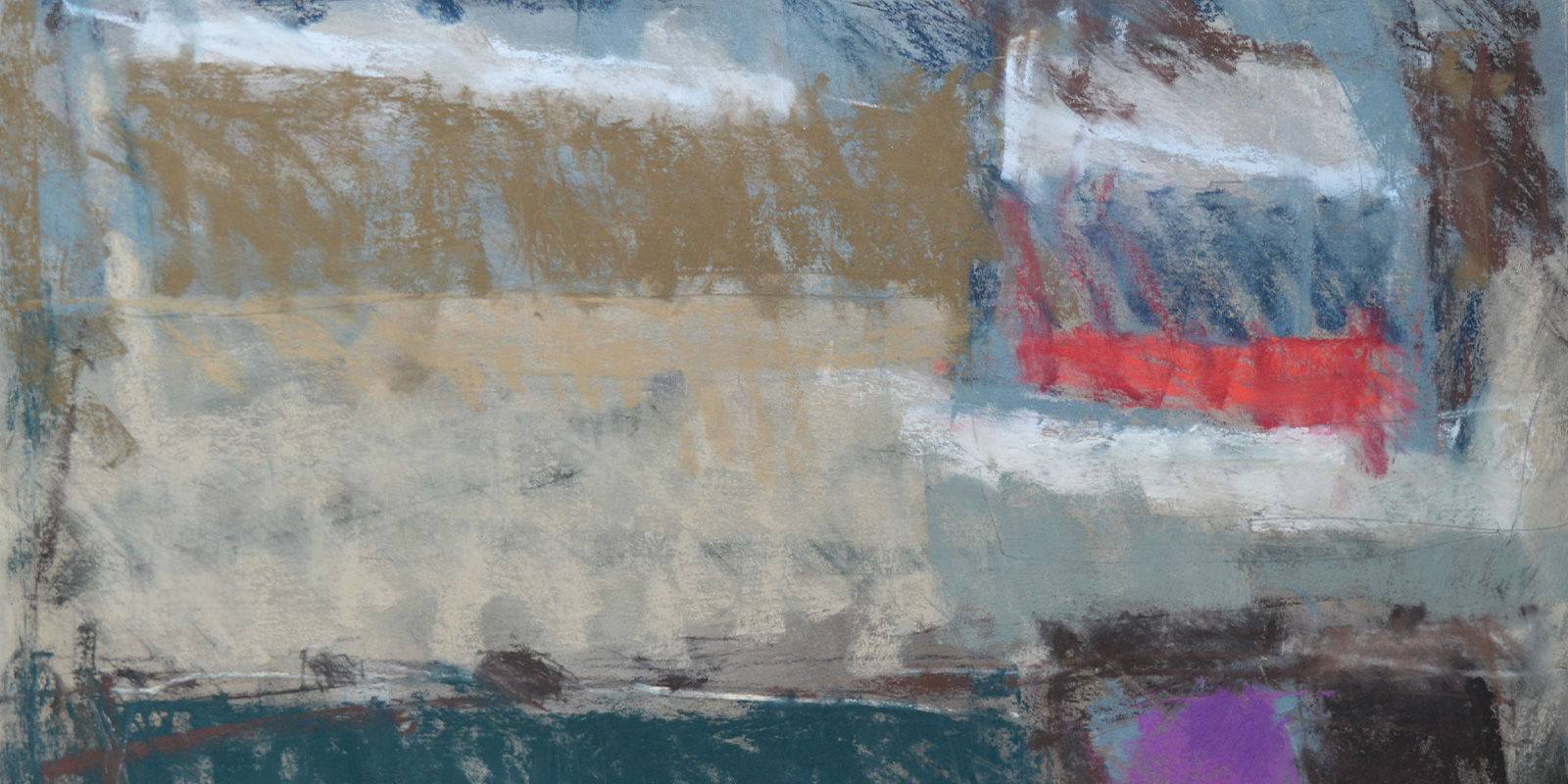 7–25 March 2020

Andrew Bird is a contemporary painter based in the Derbyshire Dales. Working intuitively a painting will go through many stages of being worked and re-worked until he feels the composition and balance of colour, line and form is resolved. Andrew studied Graphic Design at Sheffield and later Fine Art at Bradford.
Nina Archer's training and background in design has a significant effect on the development and approach to her work which has a broad association with landscape. She works building up multiple layers of gesso, charcoal, acrylic and graphite then sanding, scoring and erasing to reveal or obscure a memory of something previous.
Elaine Bolt is a ceramic artist based in East Sussex with an MA in Contemporary Crafts. Her work, made in porcelain, stoneware and mixed-media, is often finished in a muted colour palette informed by the tones and colours found in the landscape of the South Downs. Elaine values individuality and integrity in her work; every piece is different as her ideas are constantly evolving.
Celia Wilkinson studied Fine Art at St Martin's School of Art, London and now lives and works on the Isle of Wight. She paints from memory which she feels enables her to capture the essence of a time and place rather than just a visual representation. She is interested in the process of deconstructing the landscape and piecing it back together, so from a distance it is recognisable but the closer you get the more abstracted it becomes.
Susan Laughton originally trained and worked as an architectural technician before returning to education to study art at the University of Bolton. The landscape is now her starting point, not as a picturesque or static view, but as a space travelled through and experienced. Process and materials are important to Susan as a way of allowing the paintings to emerge as objects in their own right.
Keith Roper studied painting and graphic design at the Lincolnshire College of Art and Design. His paintings are mainly of Lincoln and the surrounding countryside, including his great passion - The Fens around Ely. Using mainly pastel, Keith tries to create a feeling of atmosphere through colour and the application of paint.
Gordon Senior studied at Leeds College of Art and at Goldsmiths, London. His work concerns man's relationship with nature and sculpture has become central to his artistic practice using casting, construction and modelling. His most recent work focuses on the mysterious and intangible area where the top of a mountain meets a cloud. The peak of the landmass shrouded in mist disappears skywards into the unknown.
Share this Exhibition