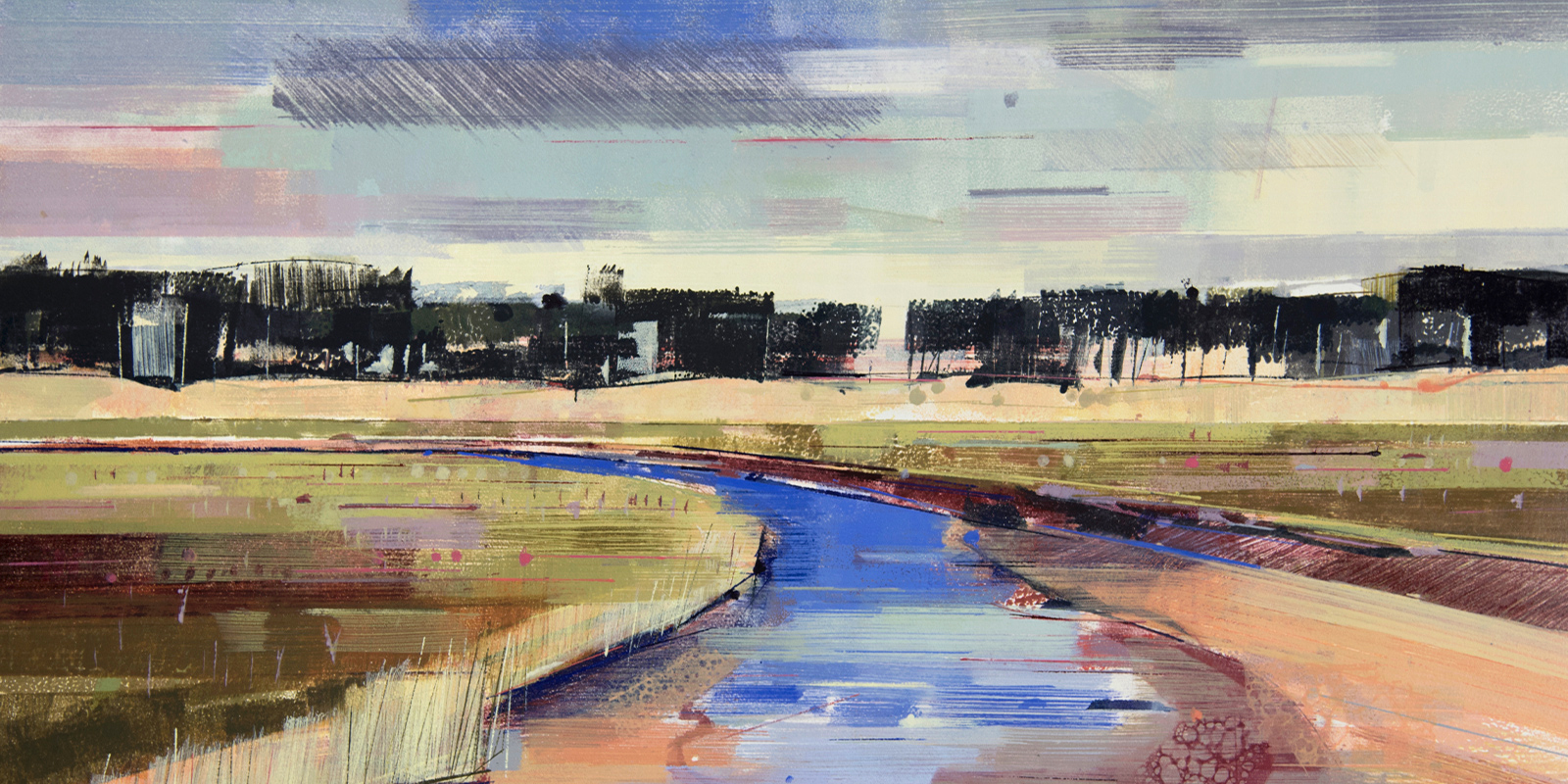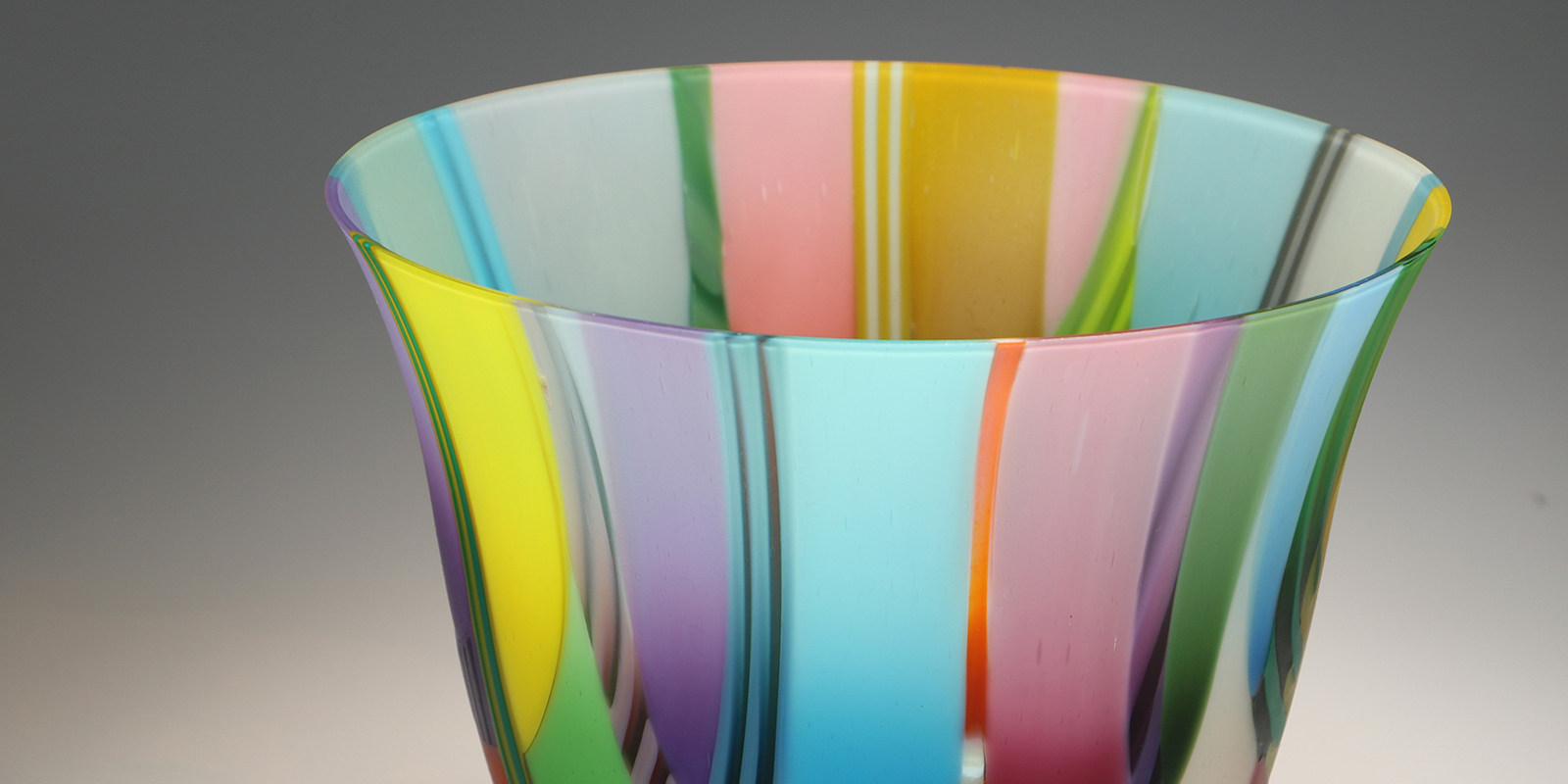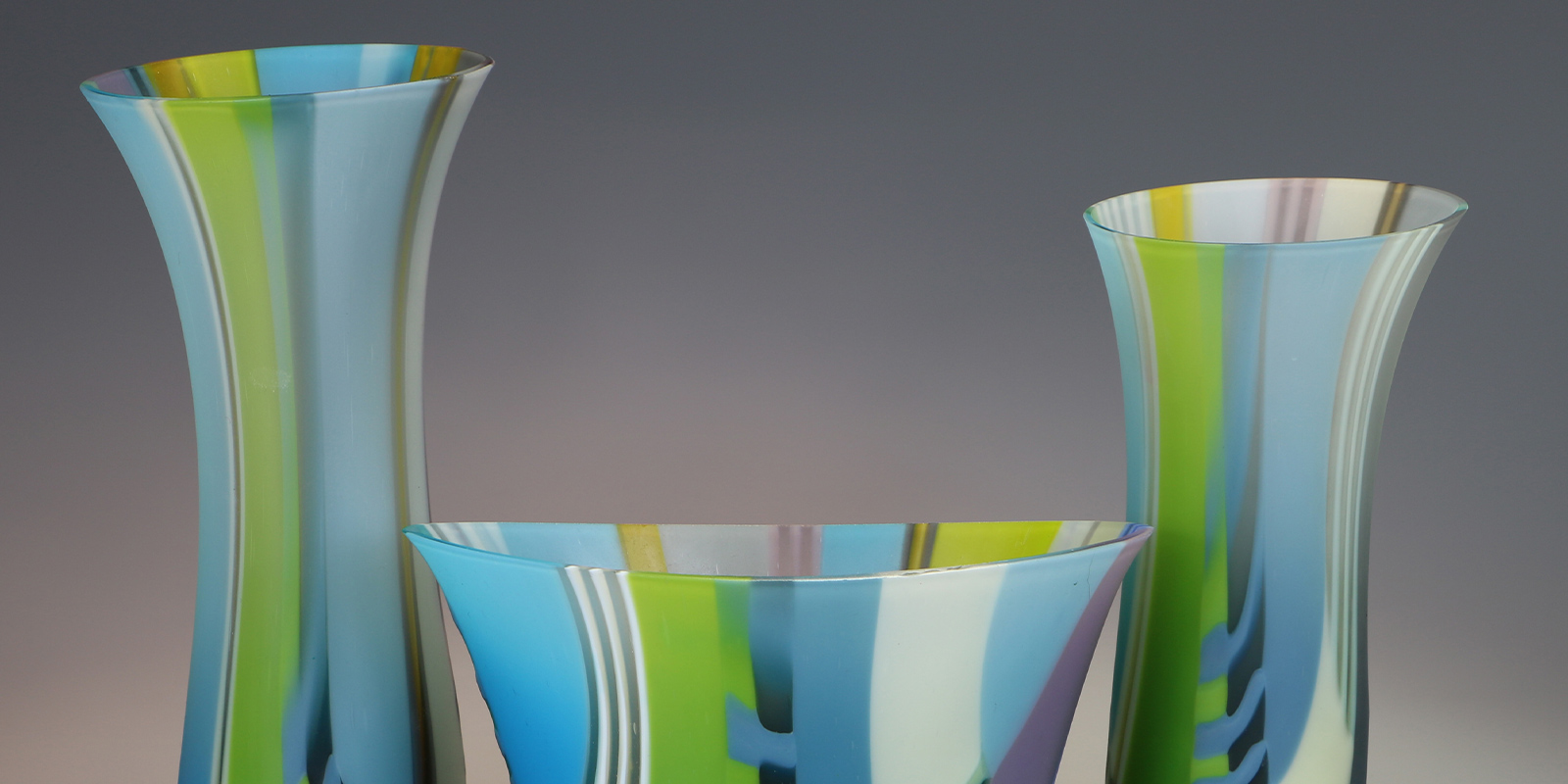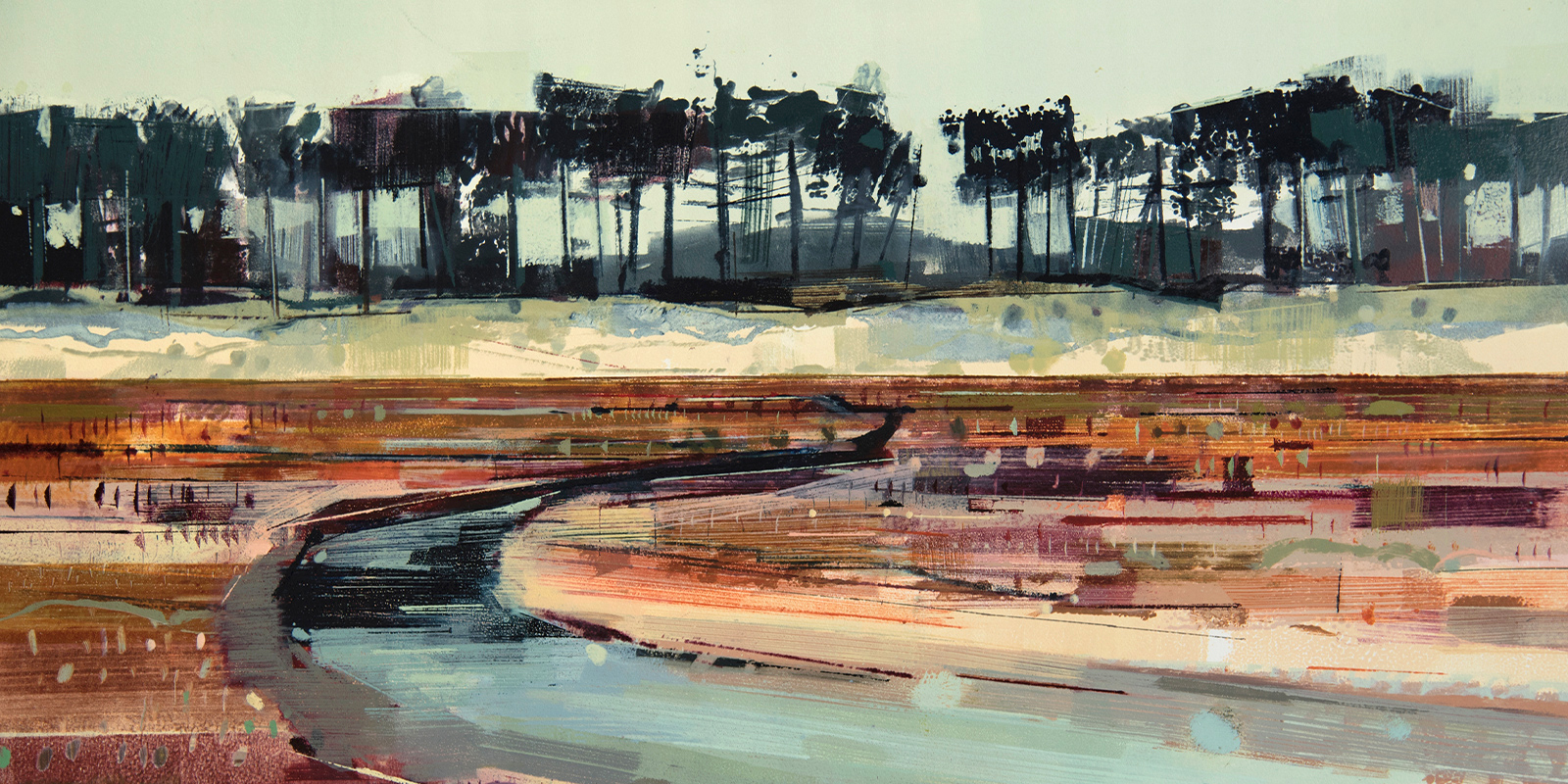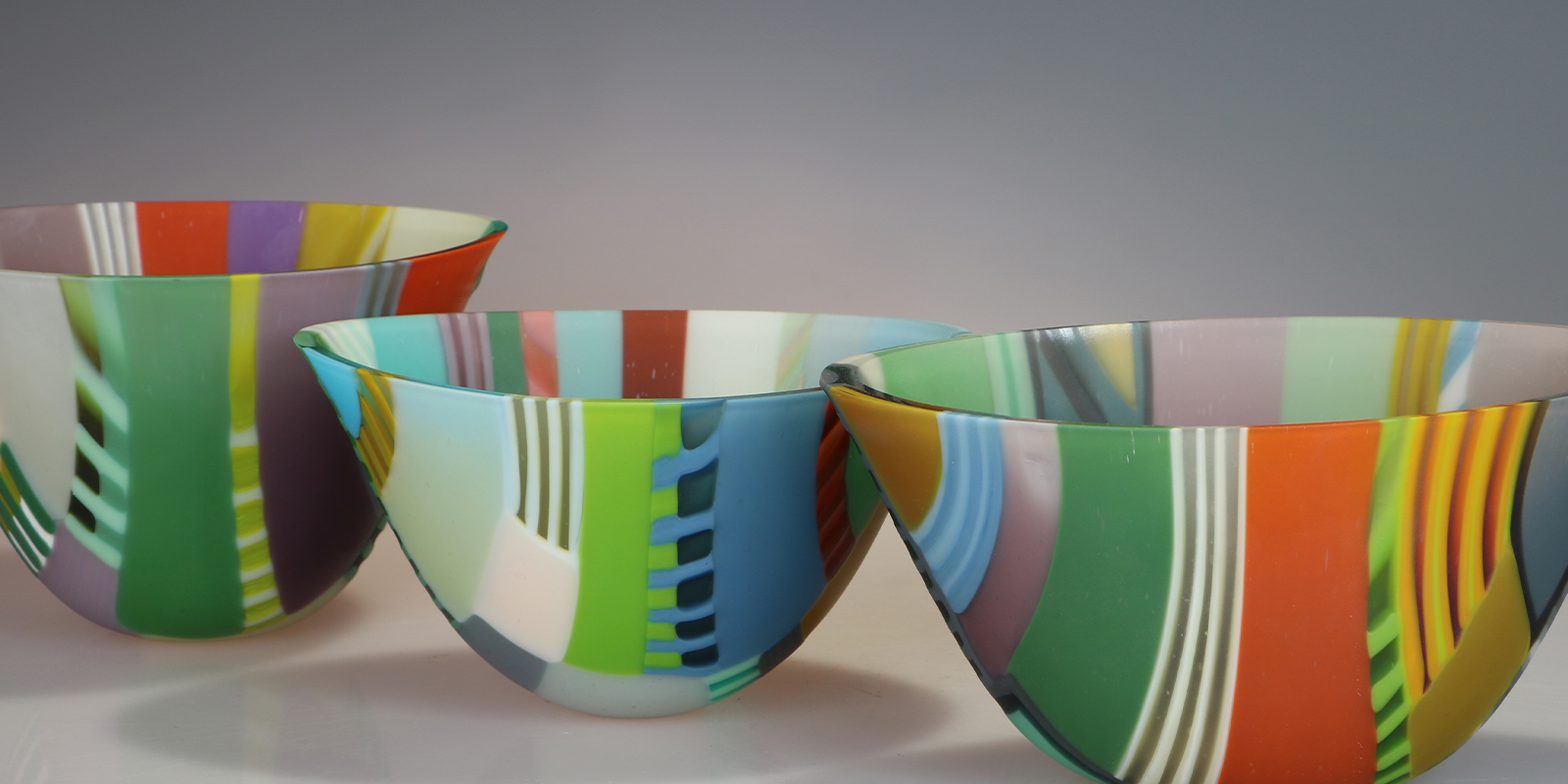 7 September–2 October 2019
Landscape painting by Jane Human and colourful glass vessels by Ruth Shelley
Jane Human is a painter and printmaker now living and working in rural South Norfolk. She has long been drawn to wide skies and horizontal flow; particularly the marshes and creeks of North Norfolk and the heath woodlands of the Brecks.
Jane's exploration of place through landscape starts with studies made on location. The gradual process of distillation once back in the studio yields a memory or an idea of the landscape view, with a focus on colour, space, texture and rhythm, whilst also creating the possibility for interpretation and flux.
Jane's unique, vibrant mark-making comes from utilising printmaking techniques such as monotype, using her three tonne 1940's offset litho press to build fine layers of colour over many weeks. She often creates works in series and sees her working methods as contemplative. She hopes this spirit will infiltrate the final pieces and produce paintings with space to be travelled and lingered within and which will engage on both an abstract and figurative level.
Jane continues to exhibit widely in UK; paintings have been selected for RA Summer Exhibition and Royal Society of British Artists amongst many others. Her work is collected internationally and held in many public, private, and corporate collections.
Ruth Shelley specialises in contemporary glass design working from her Welsh studio. Taking her cue from her love of travelling, Ruth Shelley's inspiration derives from her observation of colour, balance and tone of nature.
Her gravity dropped vessels create an interplay of light, form and colour that is evocative of the natural world which surrounds us. The vessels take on their own personae and become artworks as glass sculptures. Ruth always observes how the colour balance in the glass layers reflects the energy and rhythm of nature, and how light illuminates it.
"My aim is to redirect attention back to the colours of nature in scenery and landscape"
Ruth won the Glass Sellers Award at the British Glass Biennale in 2015 and has studied Masterclasses with Sylvia Levenson, Steve Klein and Nathan Sandberg in the UK and USA. She exhibits widely nationally and internationally and has been awarded several Training and Project Grants by the Welsh Arts Council. Currently her work can be seen in various galleries in Wales, London and throughout the UK.
In this 'En Route' collection, Ruth has been inspired by the colours of Normandy and Provence whilst touring France on her motorbike.
Share this Exhibition