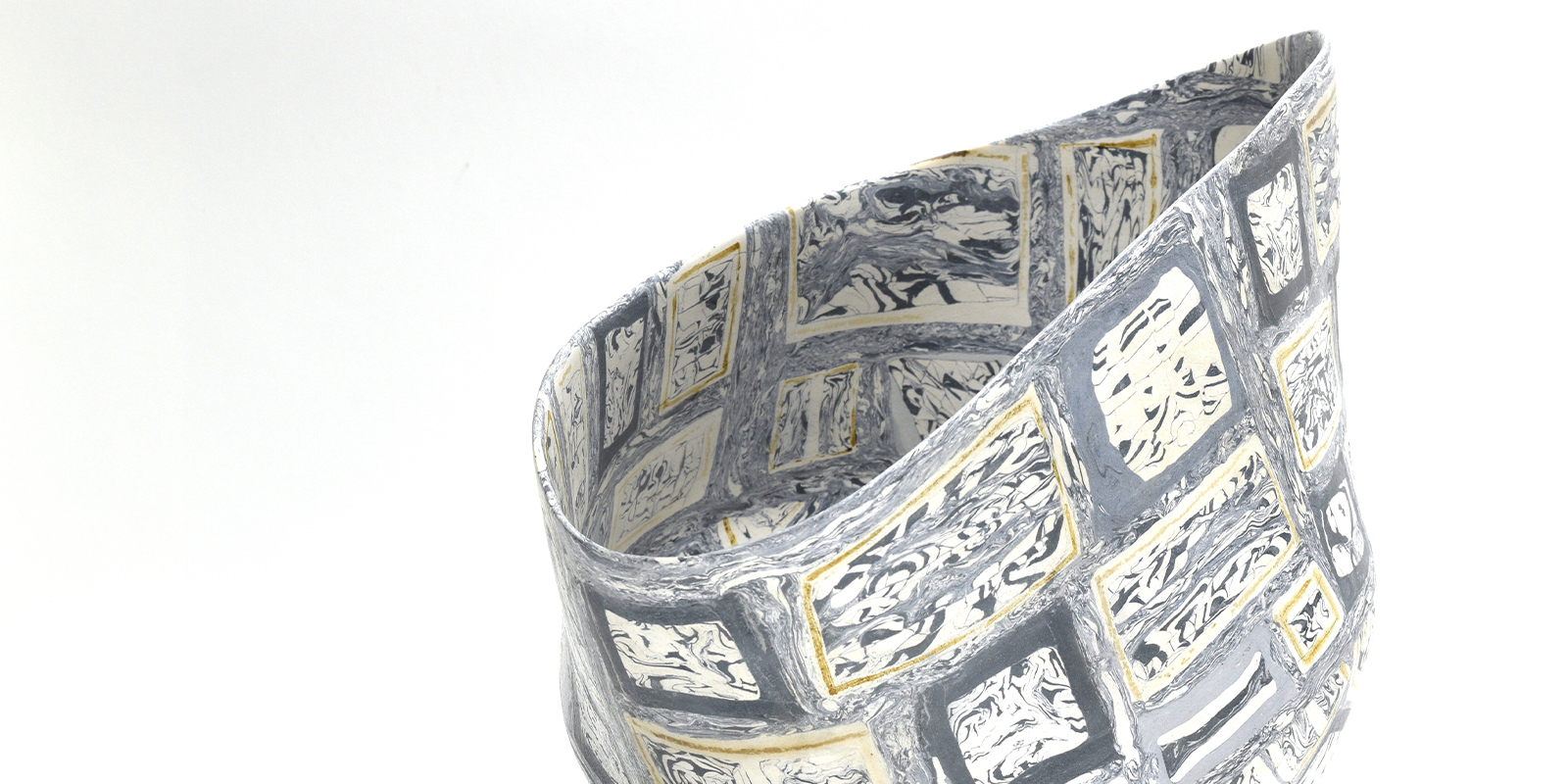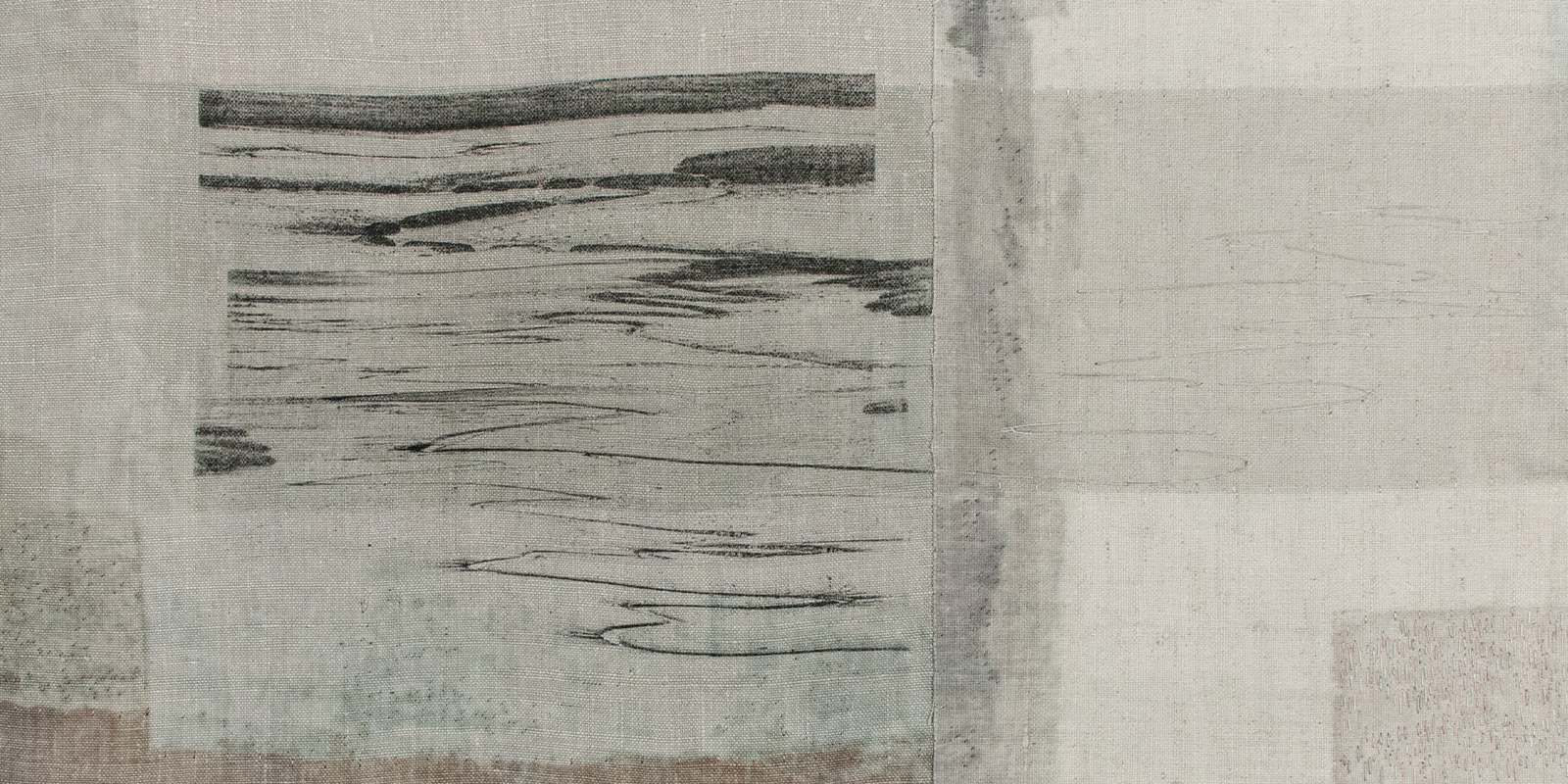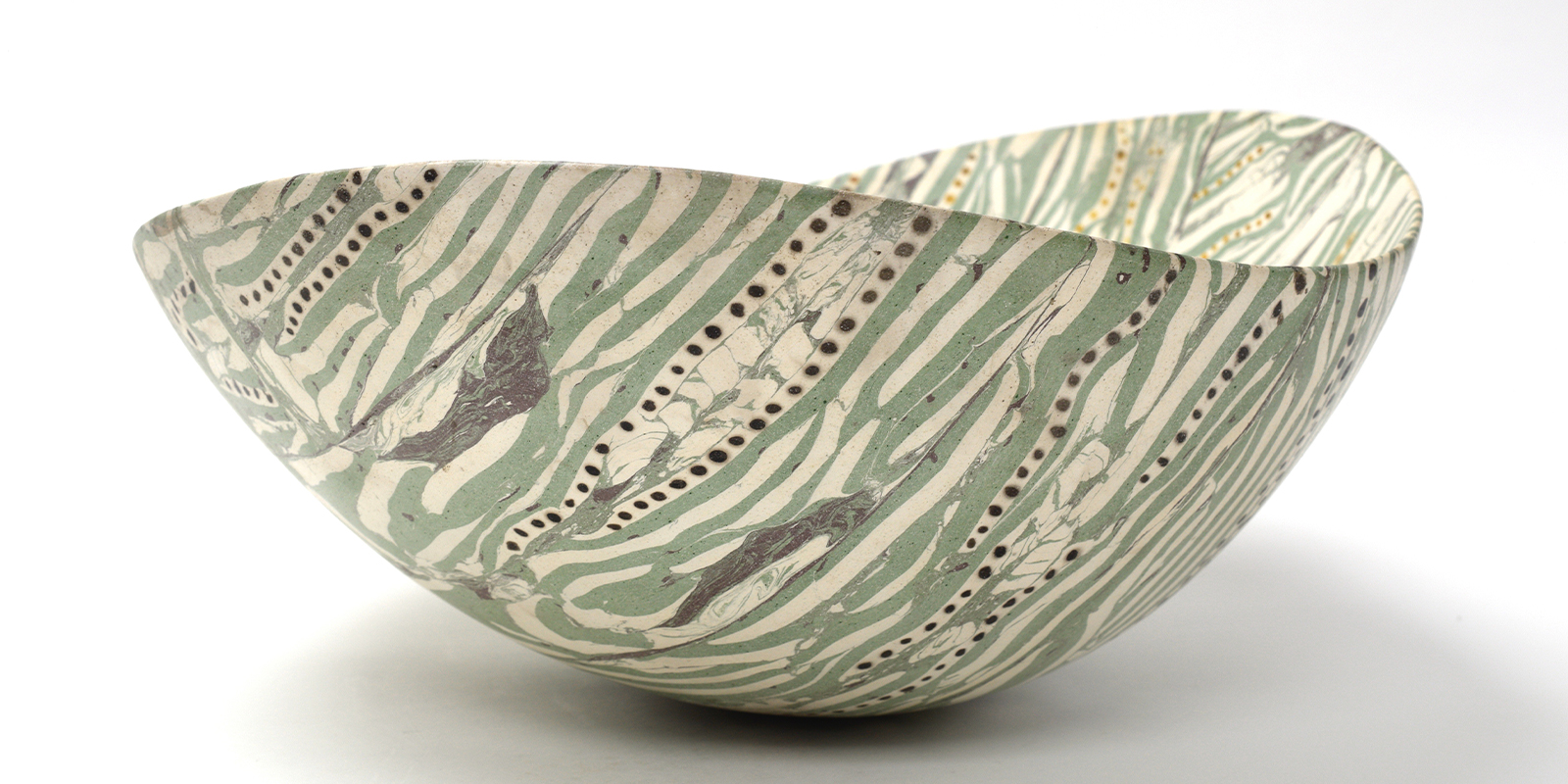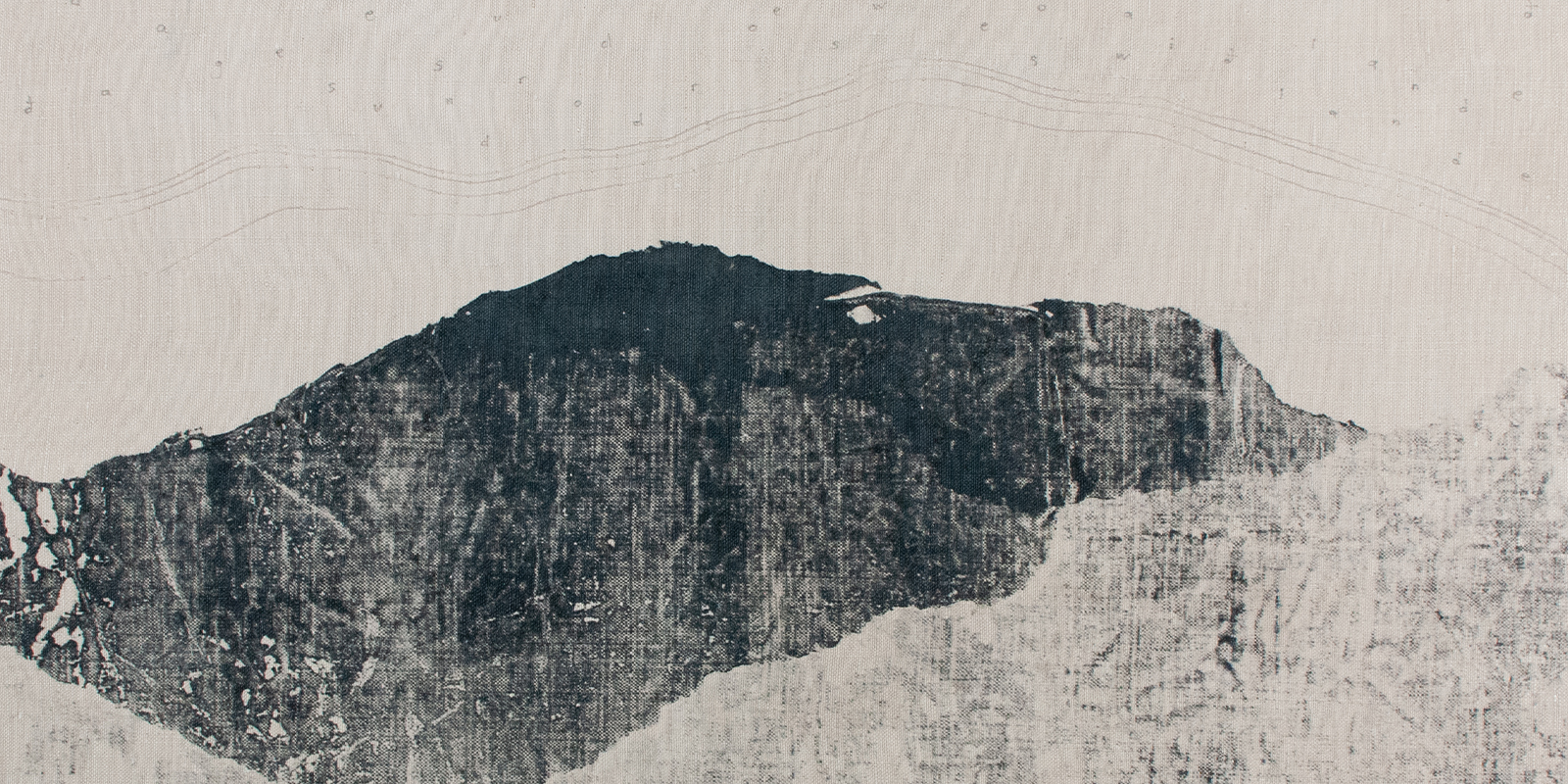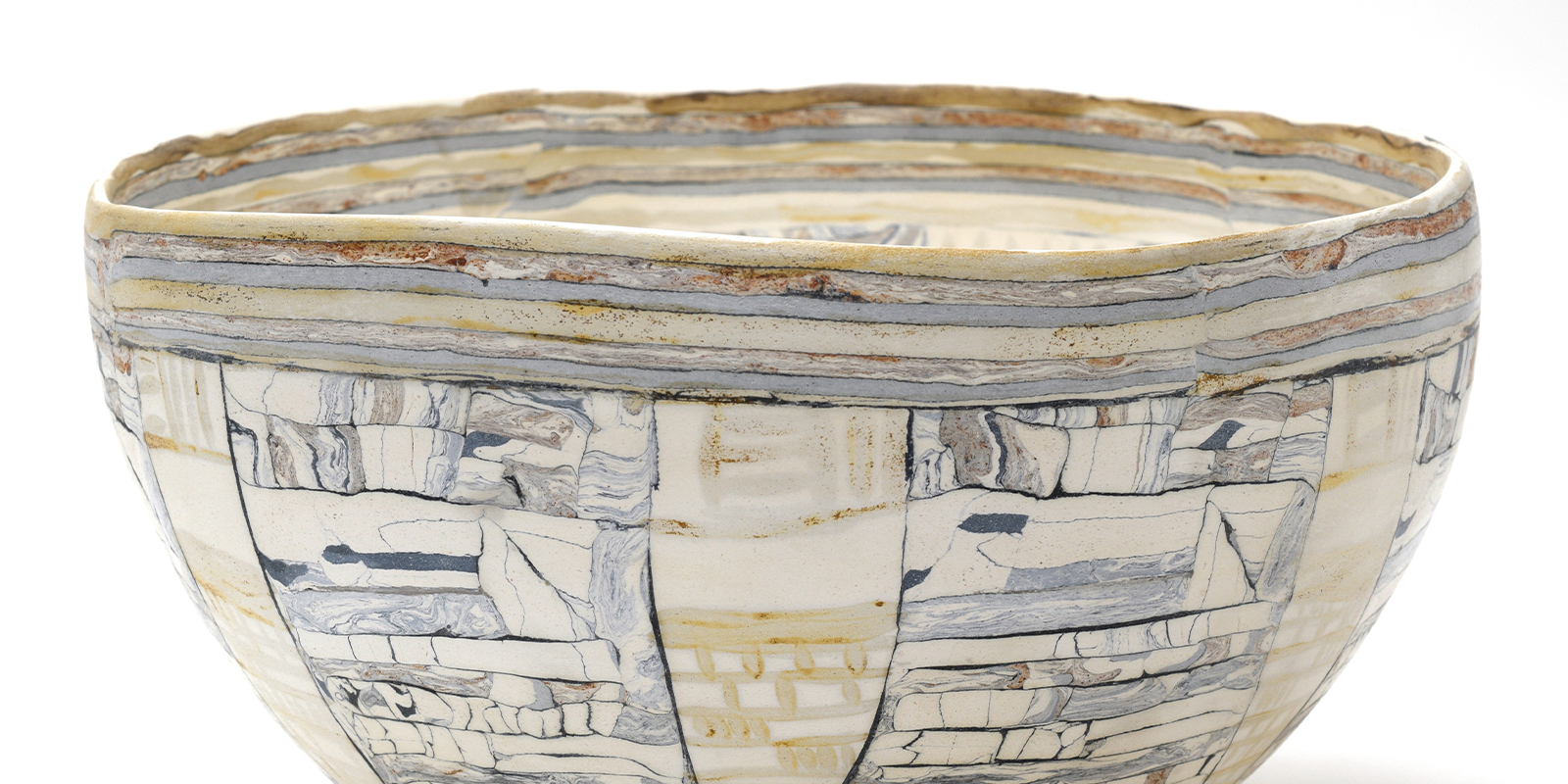 11 September–6 October 2021
Textile art which references landscape through mark-making, dyes and stitch by Helen Terry alongside sculptural ceramics which marry technical skill with aesthetic vision by Barbara Gittings
You are invited to join us for the exhibition opening on Saturday 11th September.
Open 9am - 5pm
***
Helen Terry creates abstract textile works using dye, mark-making and hand stitch. Currently this includes combinations of screen printing, mono-printing and direct application of dye onto antique cloth. She works on both sides, allowing faint marks to show through. The dyed cloth is then cut, torn, layered and stitched to develop relationships between marks and textures.
Helen's work explores themes of ambiguity and change and refers to the landscape of coastal marshes and estuaries where edges and boundaries are uncertain, never quite fixed as one thing or another. Recent work is influenced by the archaeology of the Essex coast, particularly the mudflats around Bradwell where traces of medieval to prehistoric activity periodically emerge from the mud at low tide only to be eroded and re-submerged as the waters rise and fall.
Helen grew up on farms in Hertfordshire and has spent most of her life in East Anglia. She has a degree in Ancient & Medieval History from the University of London and has developed her art practice through informal and independent study.
Barbara Gittings was born and raised in South Africa and, after studying Fashion and Design, proceeded to pursue a career as a designer and pattern cutter in the fashion industry in London. She is now a full time potter, exploring clay as an alternative medium to fabric.
She works with a grogged porcelain, using Nerikomi techniques. This involves adding oxides or stains to the clay to colour it and then joining, slicing and rejoining layers of colours to build up patterns through the clay. Barbara then slab-builds the pieces. After sanding and biscuit firing to 1046 degrees, the pieces are re-sanded and then further decorated, using various resists. They are then smoke-fired and polished.
'The geometry of patterns in nature is a constant source of inspiration to me. Especially as random chaotic forces, growth, weathering and erosion push the initial perfect symmetry towards imperfection. I am always exploring this balance between symmetry and asymmetry in my work, trying to capture the imperfect perfection. My work is quiet, contemplative and tactile. The more one looks, the more one sees.'
Share this Exhibition