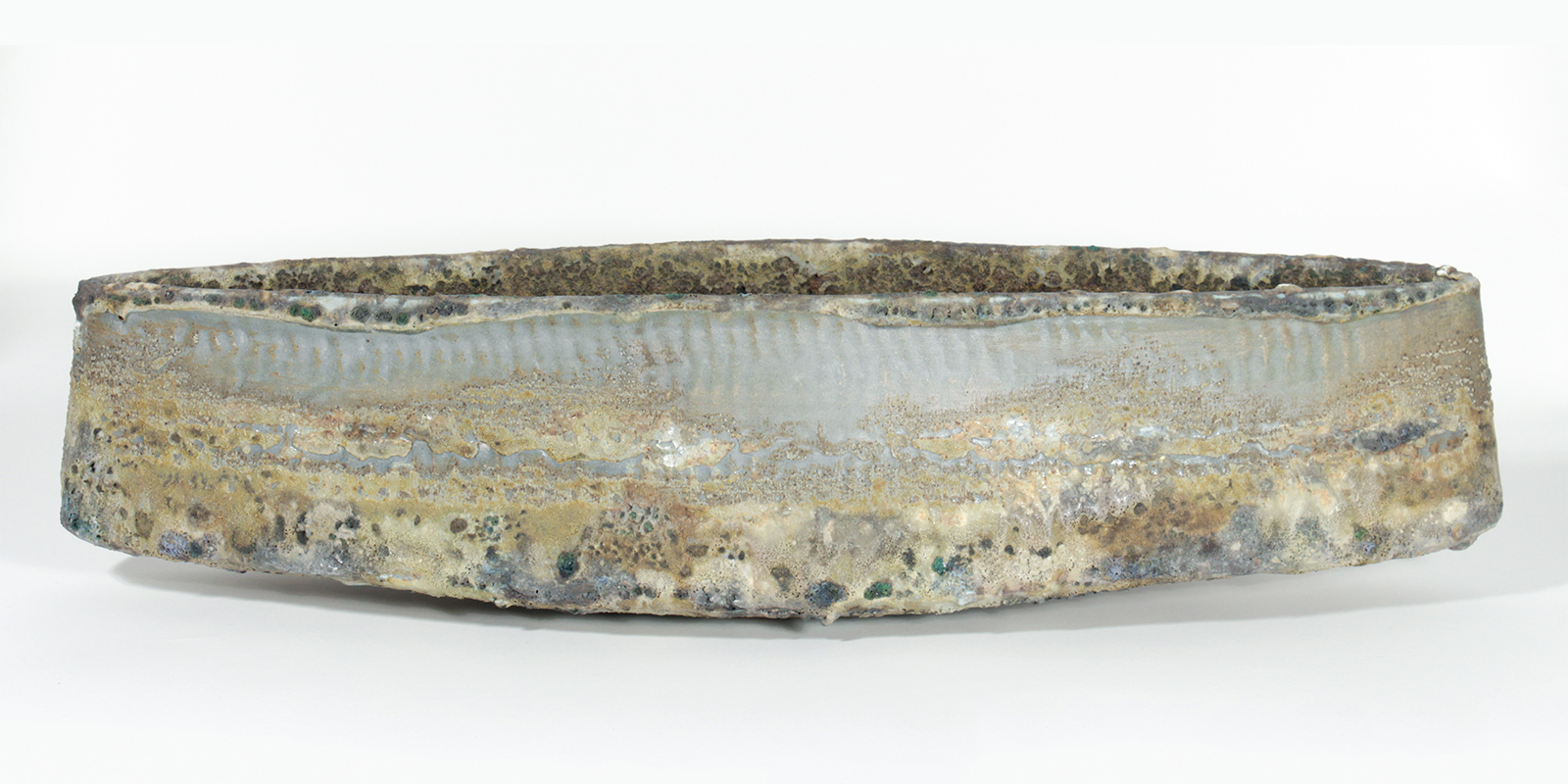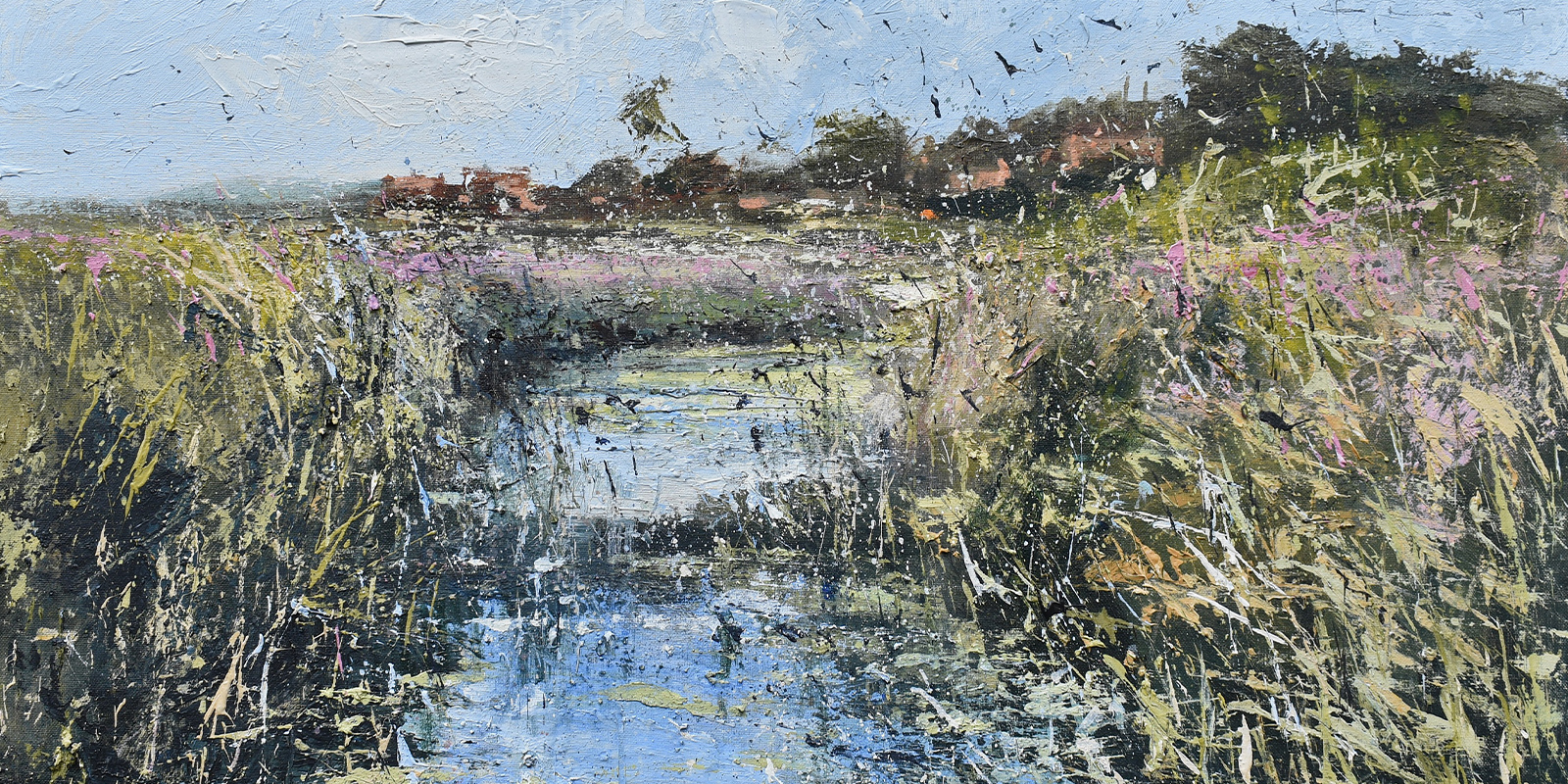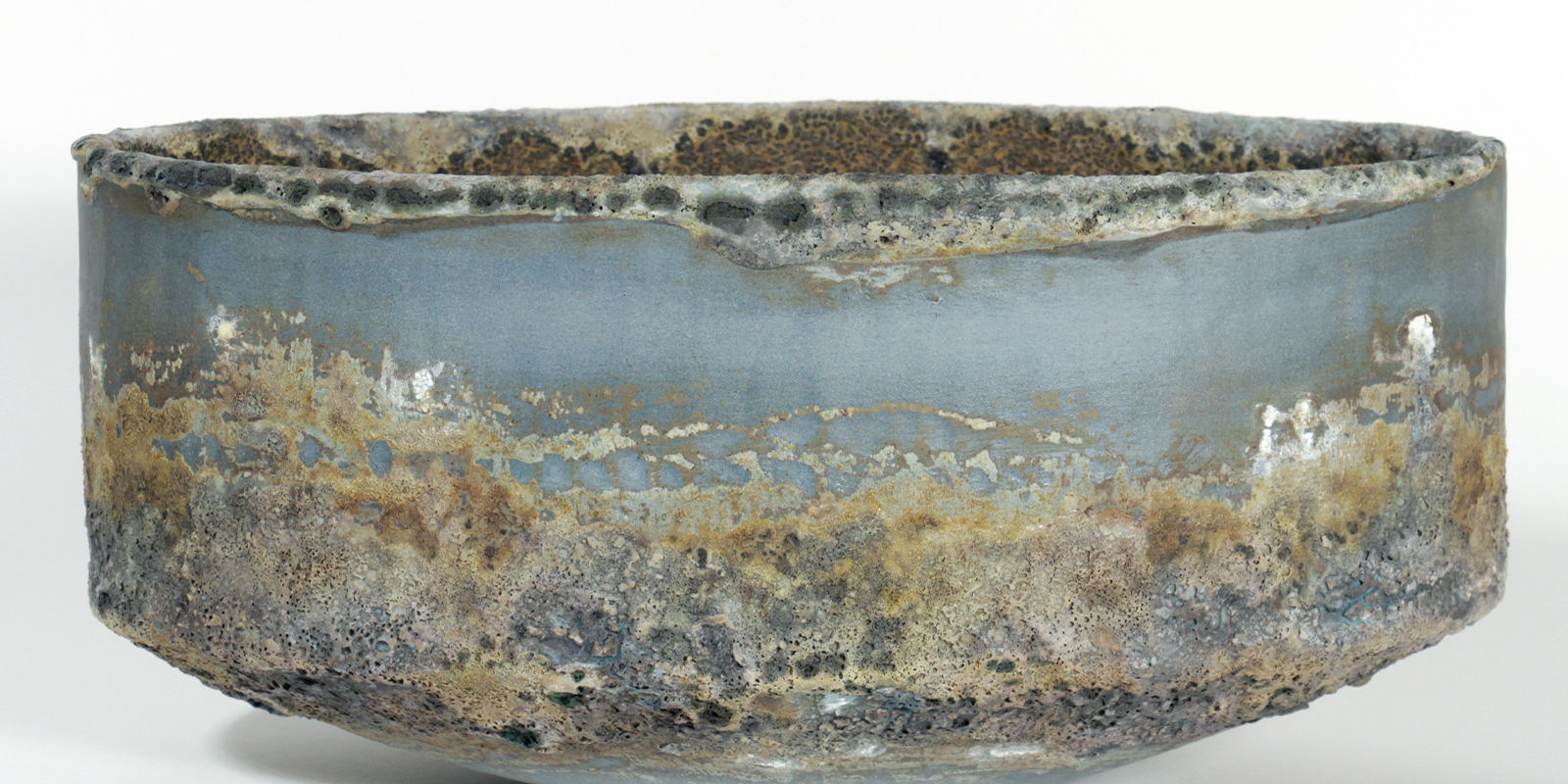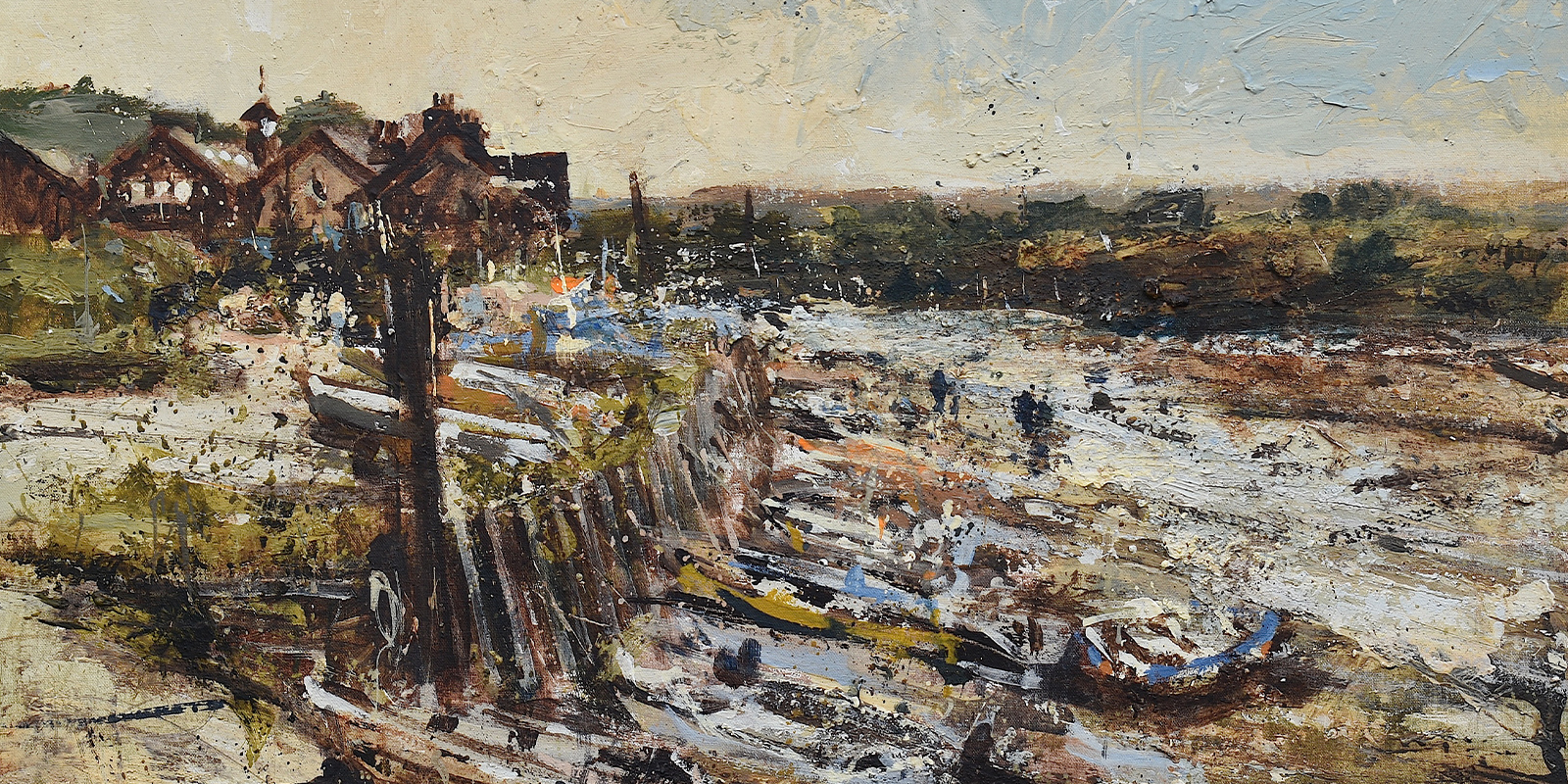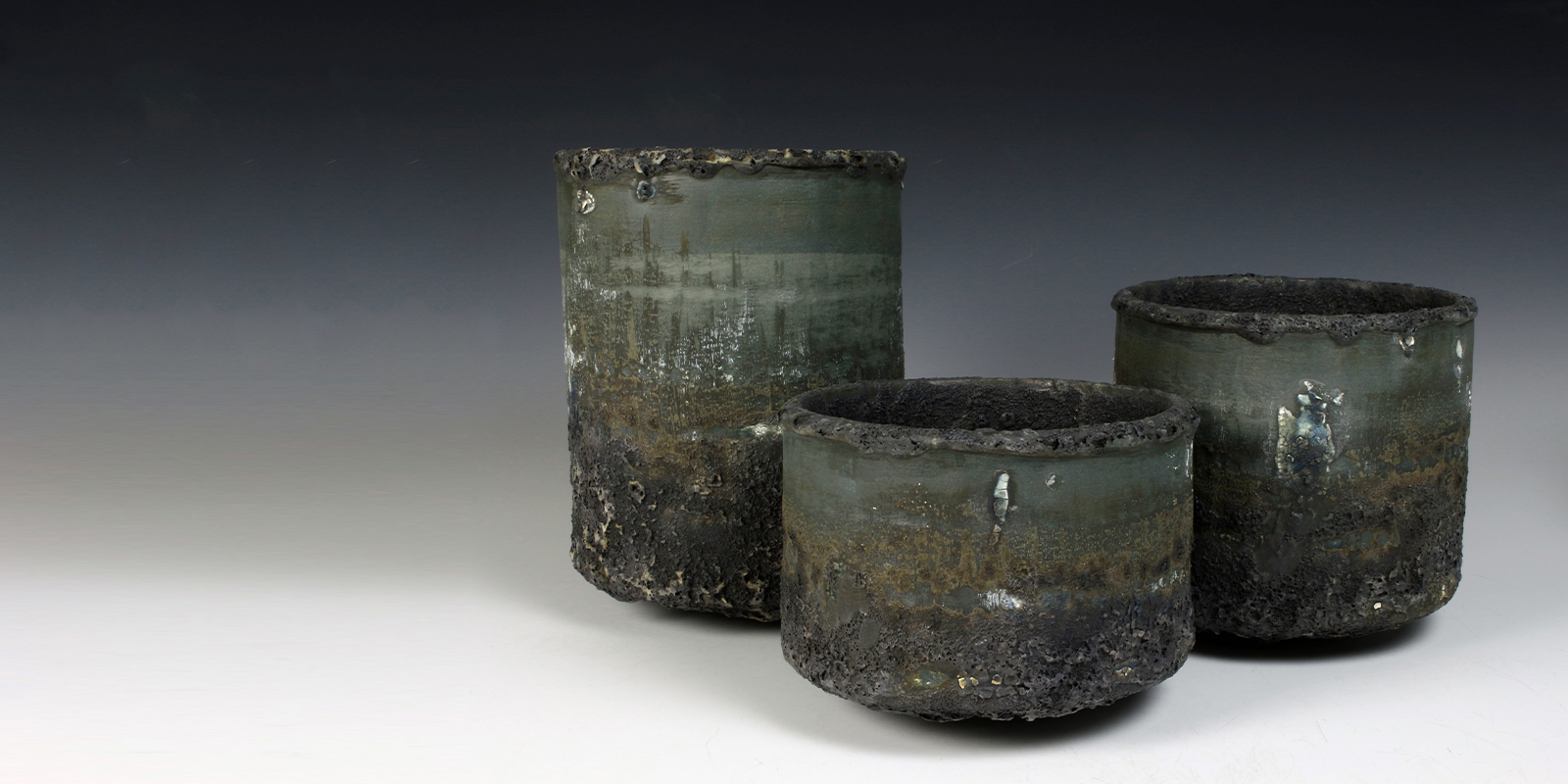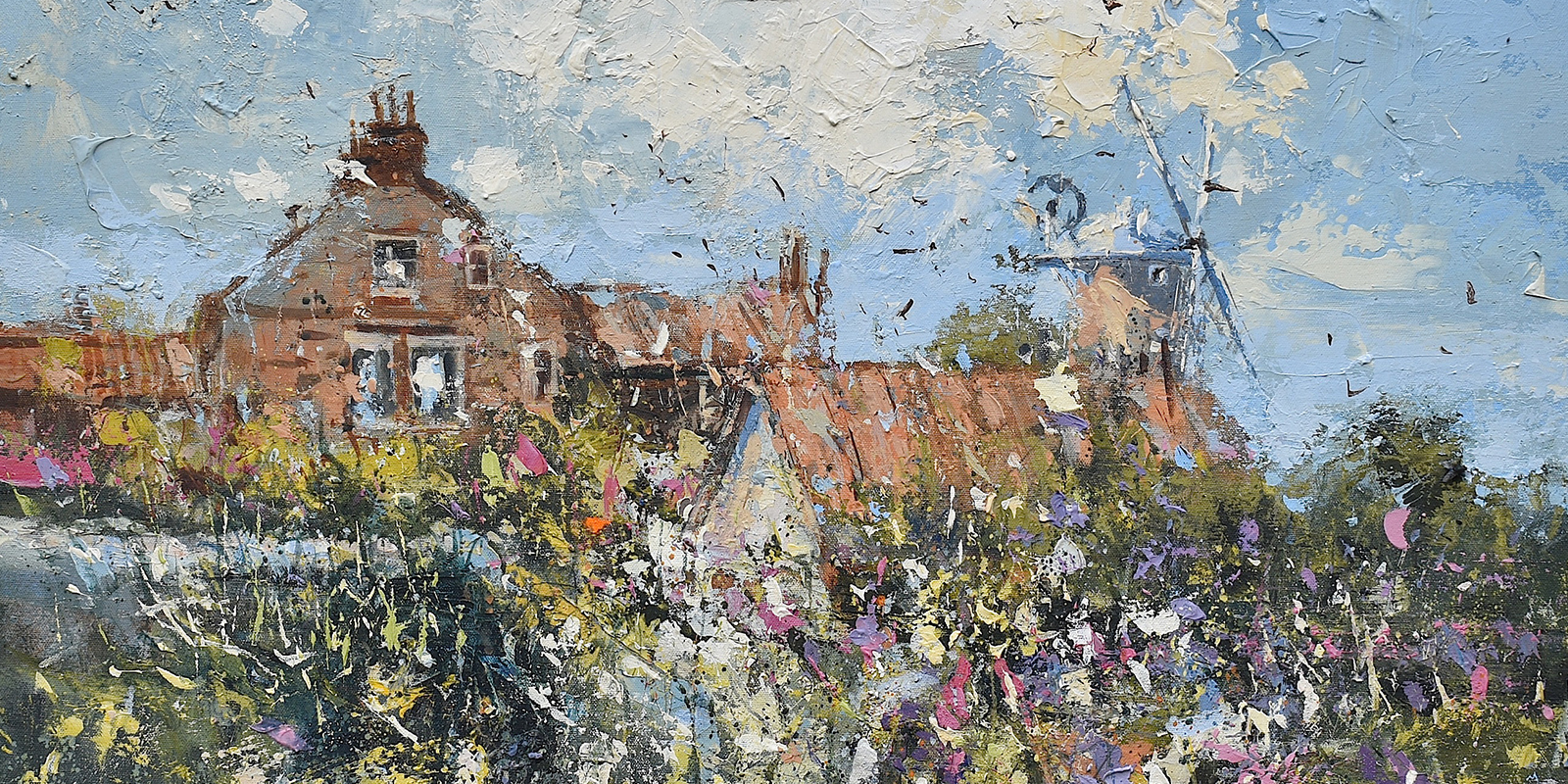 12 September–7 October 2020
We are delighted to present this new exhibition featuring bold expressive paintings by Christopher Prout with hand-built sculptural vessels by Paul Wearing...
Christopher Prout
Christopher Prout paints landscapes, seascapes and architecture, rich in colour and texture. They are representational or semiabstract in nature. He enjoys being out of doors, walking the gentle hills of the Midlands or the soaring coastal footpaths of Wales and the open East Anglian coastland. The impressions gained energise his imagination and frequently appear in his work. In essence he wishes his paintings to convey a sense of beauty, intrigue and place.
Chris' work is painterly, bold and expressive. In his rural Northamptonshire studio he draws, paints, scrapes, smudges, splatters and throws paint in seemingly chaotic manner to somehow create a remarkable impression, full of life and movement, of his chosen subject. He makes his own canvases, panels and frames giving the presentation of his works a pleasing integrity.
Christopher Prout was born in Wales and educated at Swansea school of art studying technical illustration and graphics. After twenty years working in various creative industries he committed himself to painting full time. He has since exhibited regularly and widely, receiving noteworthy success.
Paul Wearing
"My hand-built sculptural vessels are inspired by our interconnectedness with nature's seasons and cycles. It is the correlation between the slower emerging cycles of nature and the making processes which harness innate material qualities leading to alchemical developments within the kiln that underpins my work.
"I am drawn to the vessel as a great symbol of civilisation and one that echoes the built environment in which I live. In contrast, naturally occurring textures found within both urban and rural environments perpetually interact and alter this sense of order. Surfaces undergo energetic change and transformation through forces of growth and decay, and it is these events; the evidence of lived moments which can be seen as life affirming".
Paul is an elected member of the governing council of the Craft Potters Association. Since gaining an MA in Ceramics in 2004 he has received several Arts Council of Wales awards. His work has appeared in numerous publications, and he has exhibited widely throughout the UK and in Japan.
A short film about him as a maker, "Order & Chaos", can be found on YouTube.
***
Share this Exhibition