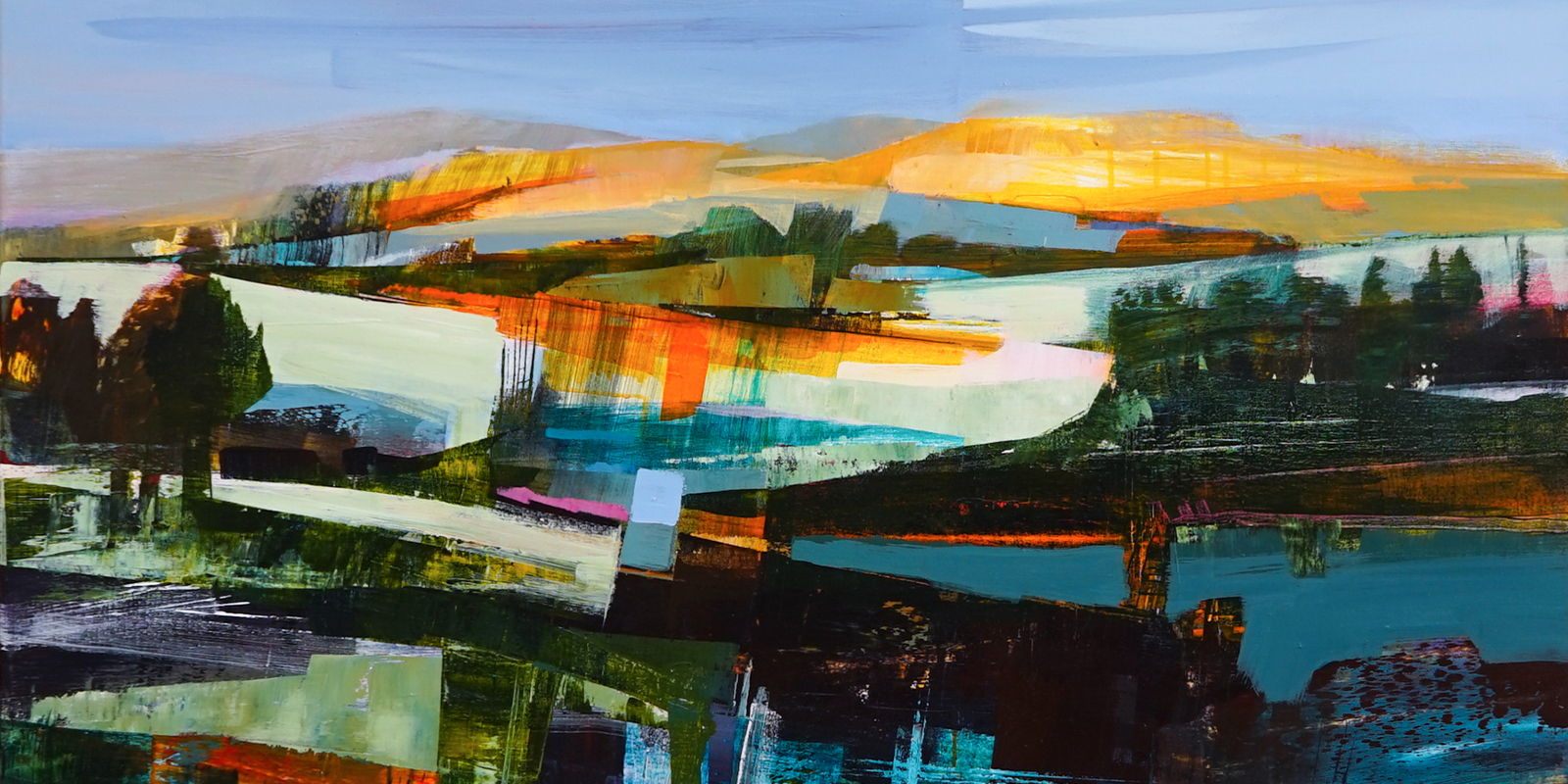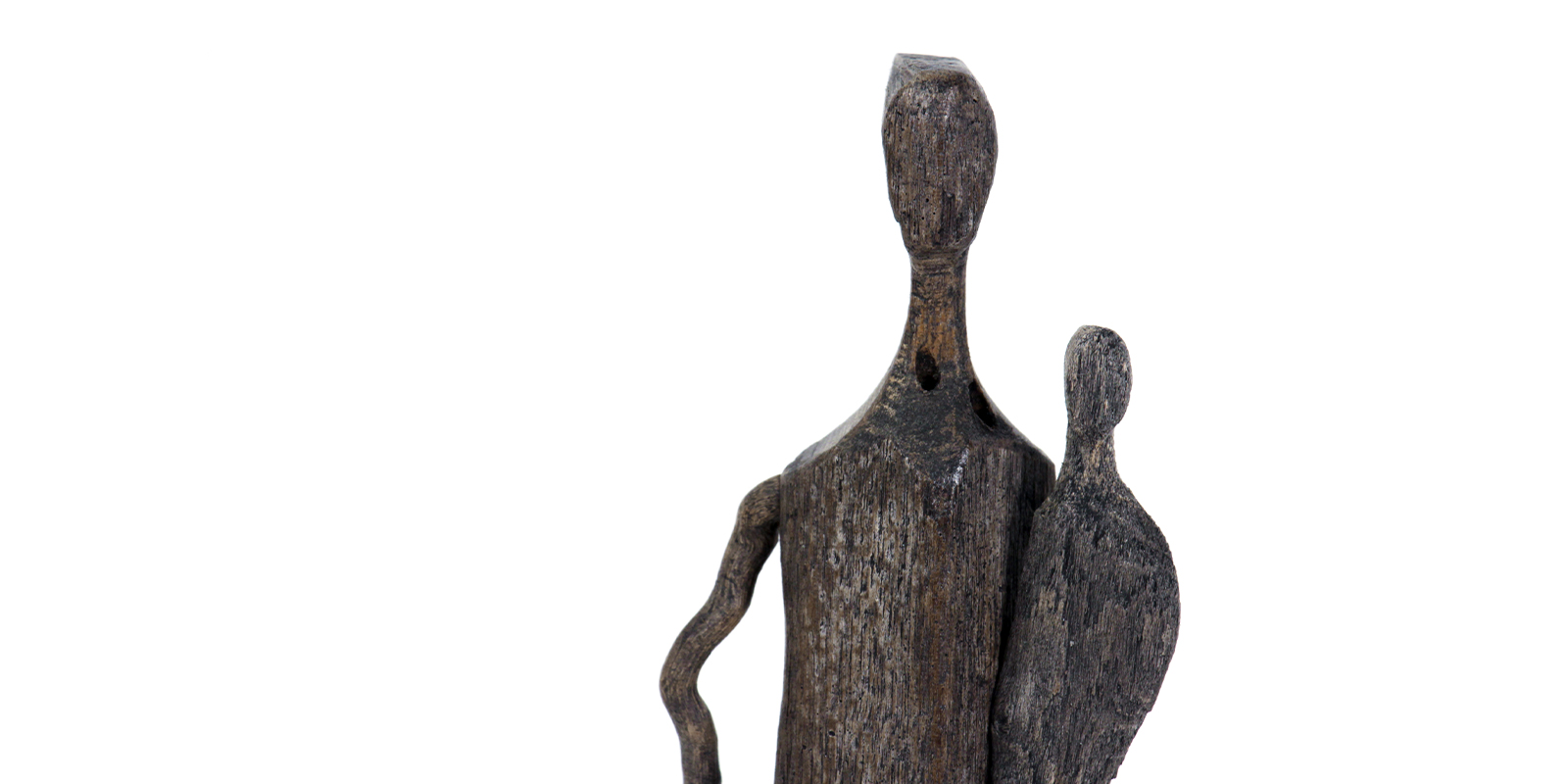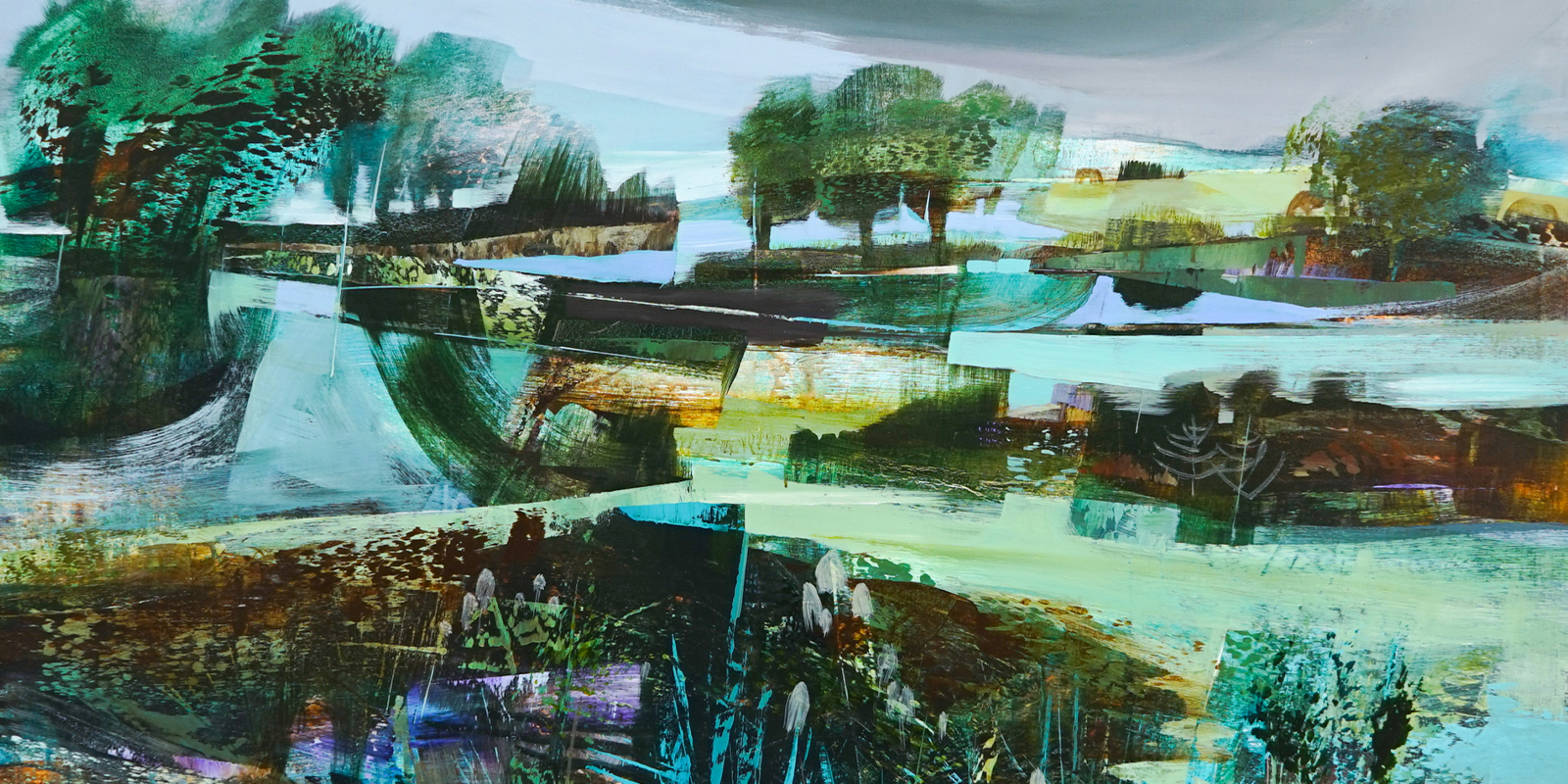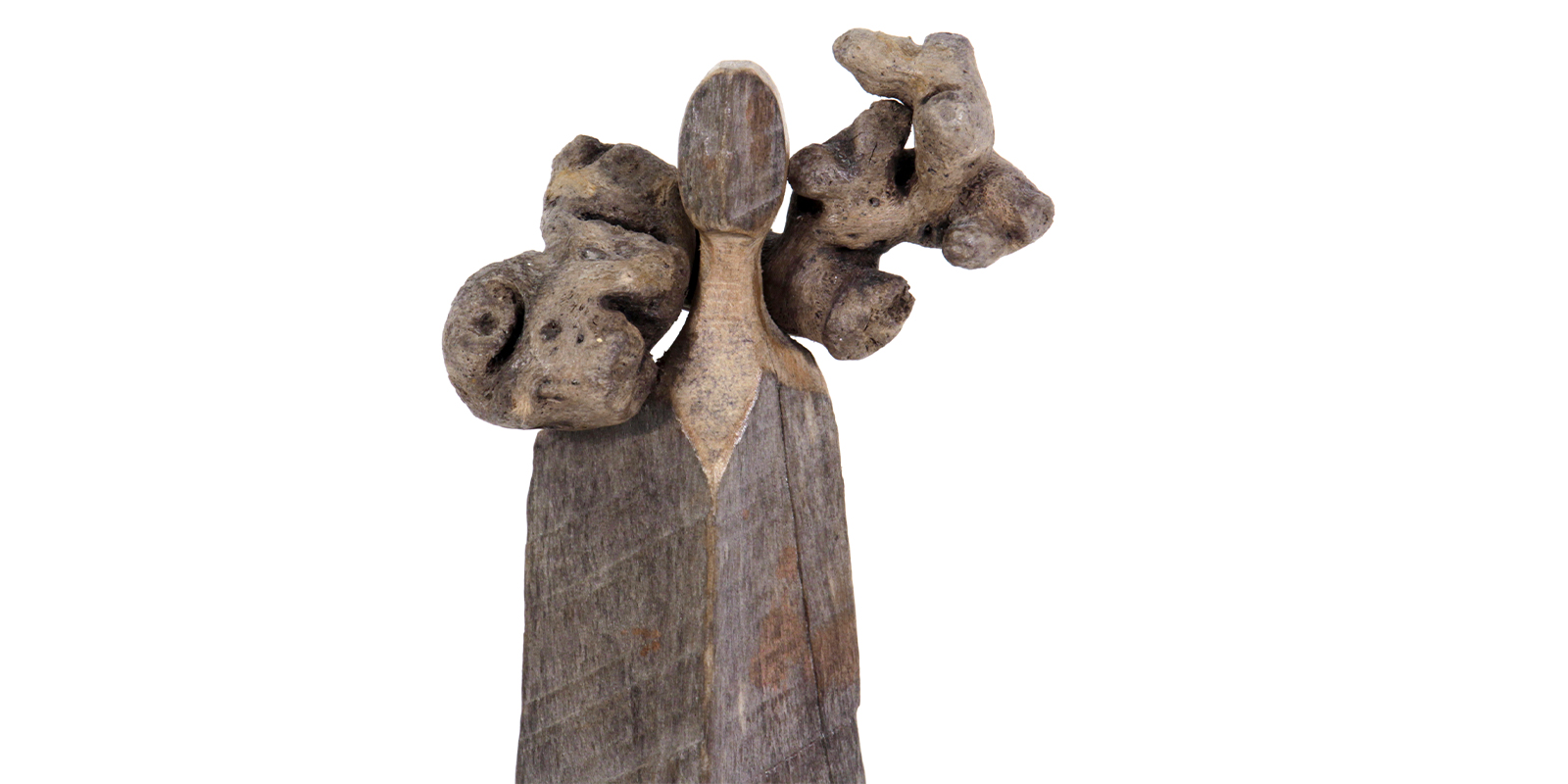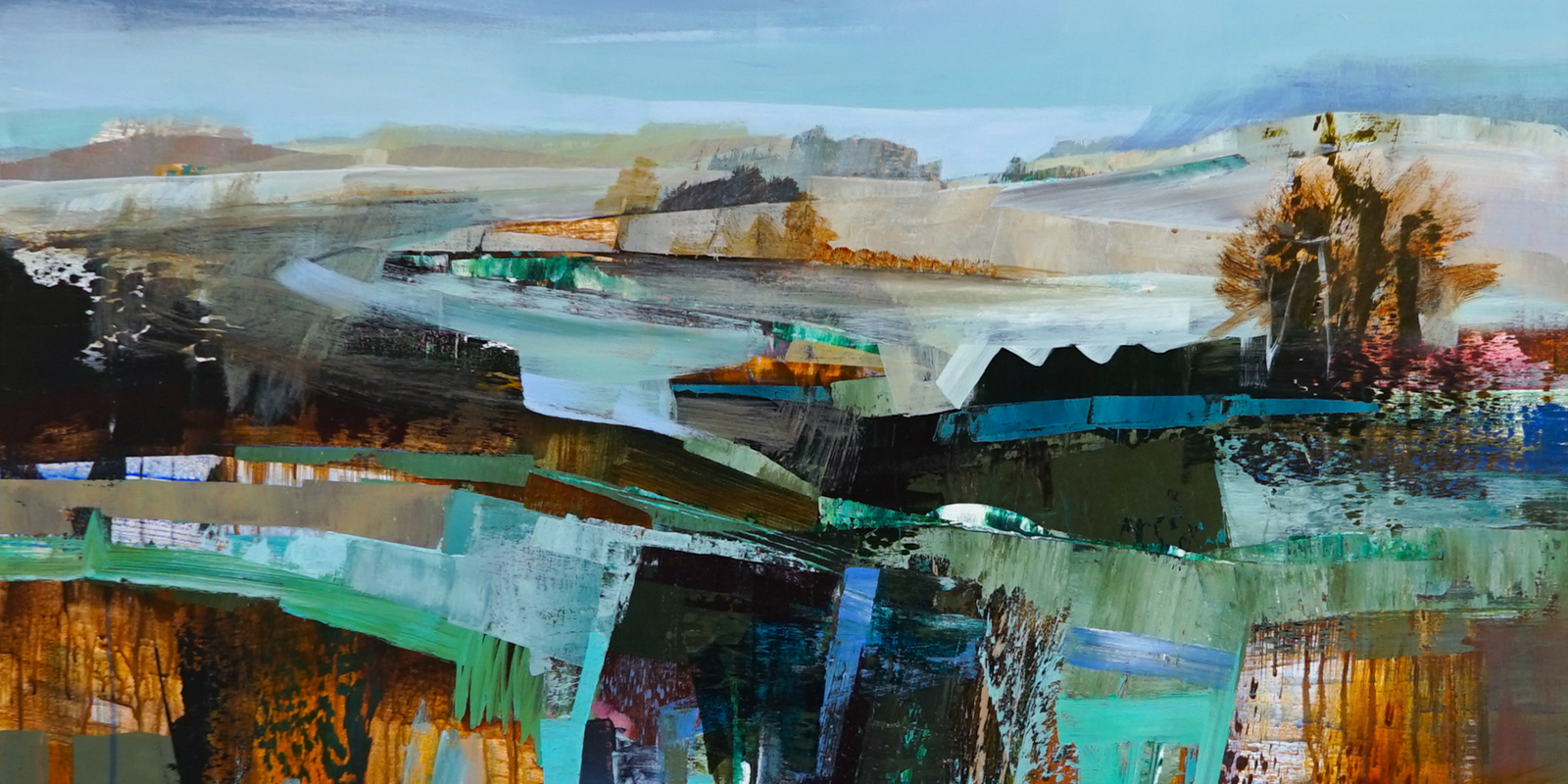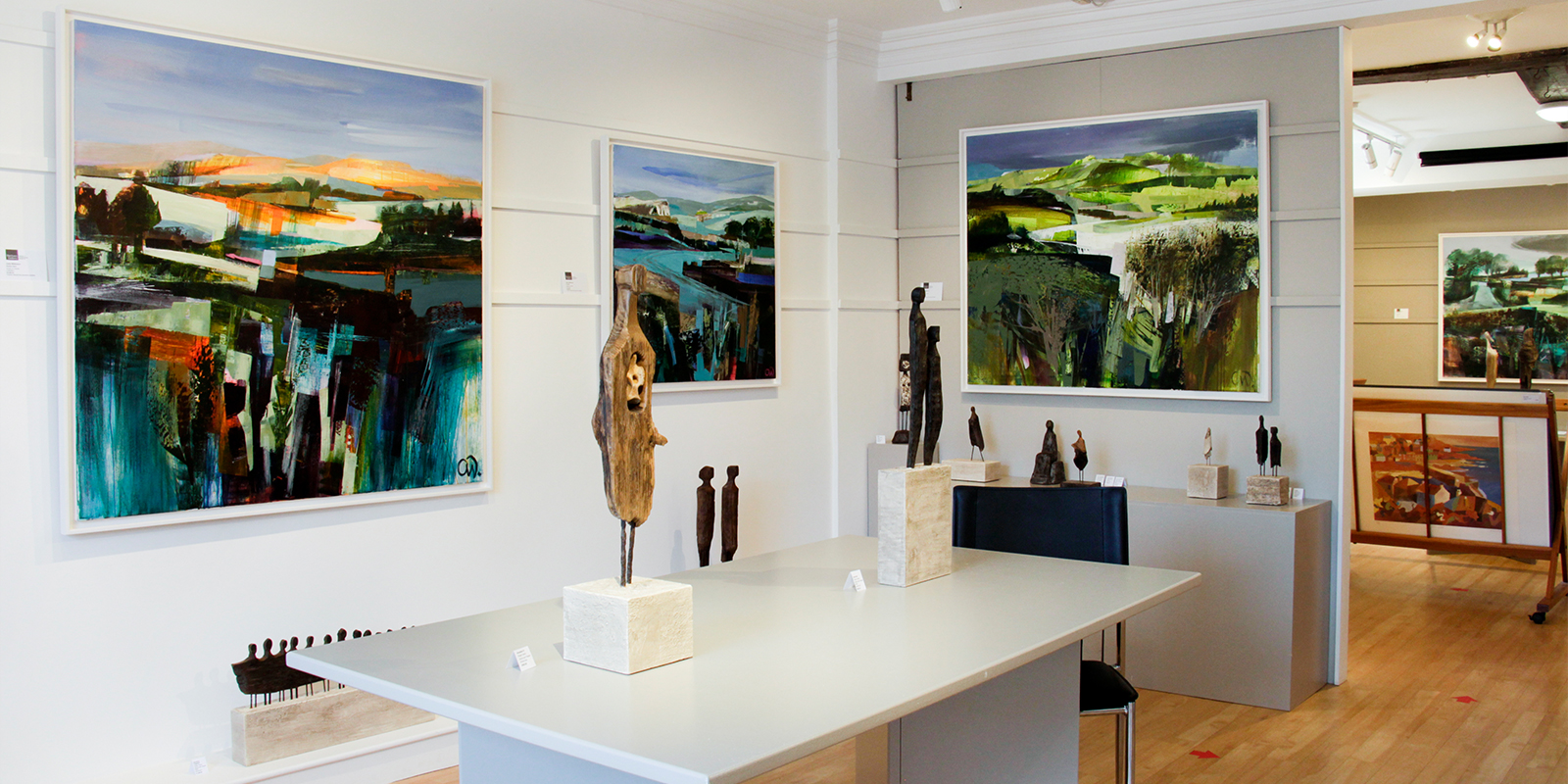 19 June–14 July 2021
We are delighted to present a new show of work featuring vibrant paintings by Celia Wilkinson with figurative sculpture by Roger Hardy.
Celia Wilkinson:
Celia attended Central School of Art for her Foundation and went on to take her BA Hons Fine Art at St Martin's School of Art, London. She works from her studio at Binnel Studios which houses a collective of 7 professional artists on the Isle of Wight. She moved to the Island in 2001 having built up her painting career in London.
Celia's bold landscapes are as much psychological as real. Moody, vibrant, bursting with energy, her paintings draw the viewer in and take them on a visual journey. Her brushwork is deft and swift with a vibrant use of colour. Her paintings shout joy and optimism but can be brooding too in the tradition of the great British painters, Hitchens, Nash, Heron. Celia uses Wallace Seymour acrylics on canvas and uses both brush and scrapers to make her marks.
Celia has been exhibiting extensively across the UK for the past 30 years and has been invited to participate in the XIII Florence Biennale in Italy this October.
***
Roger Hardy:
Roger attended Kingston Upon Thames University and graduated with a B.A.hons in graphic design in 1994. After 10 successful years working in design, creating among other things the Wall's ice cream logo and Formula 1 identity, he and his wife decided to leave London in 2000 and return to where Roger was born and raised in Suffolk to concentrate on his own fine art practice full time.
"The estuary on the river Alde has been a my source of inspiration for a number of years. Using found river and sea wood in sculpture which has a previous life and a story to tell. Although the wood I find has mostly been worked by man, nature has re claimed it and shaped it over time. I am saving it and giving it back life and soul in the form of the human figure. Revealing the layers of history and life it once had. I do this by re shaping and carving, releasing the soul and character of the human form within. Strangely most of my finds have human characteristics worn into them by nature."
"When working on groups of figures I have in mind the recent migration and movement of people from troubled lands. The river where I find the elements is of course a great conduit for the movement of people and spreading of cultures. I would like to think that the sculptures resonate with this."
During their exhibition at Bircham, painter Celia Wilkinson and sculptor Roger Hardy took time to answer some questions about their process, inspiration, and more: Artist Spotlight
Share this Exhibition