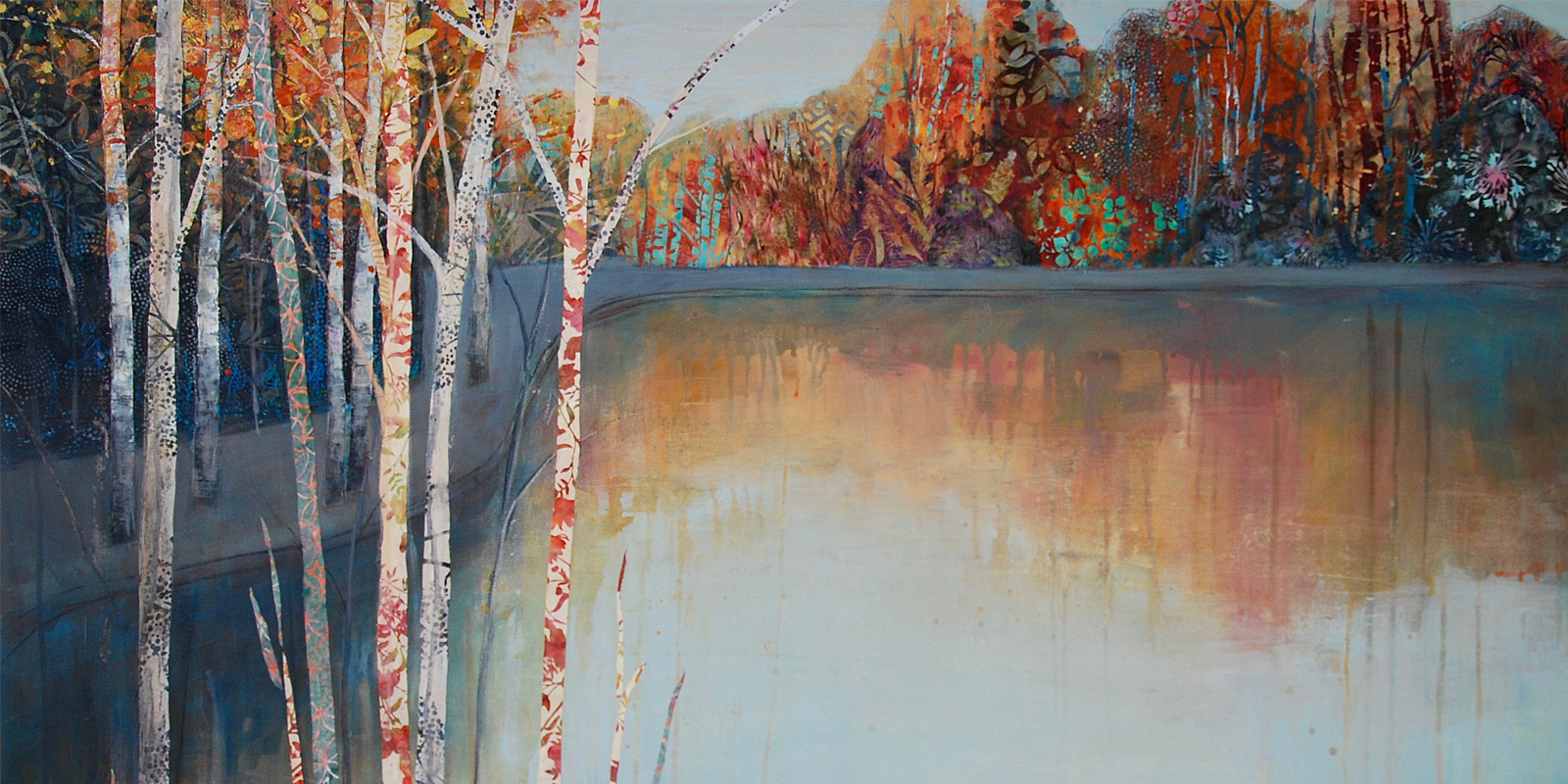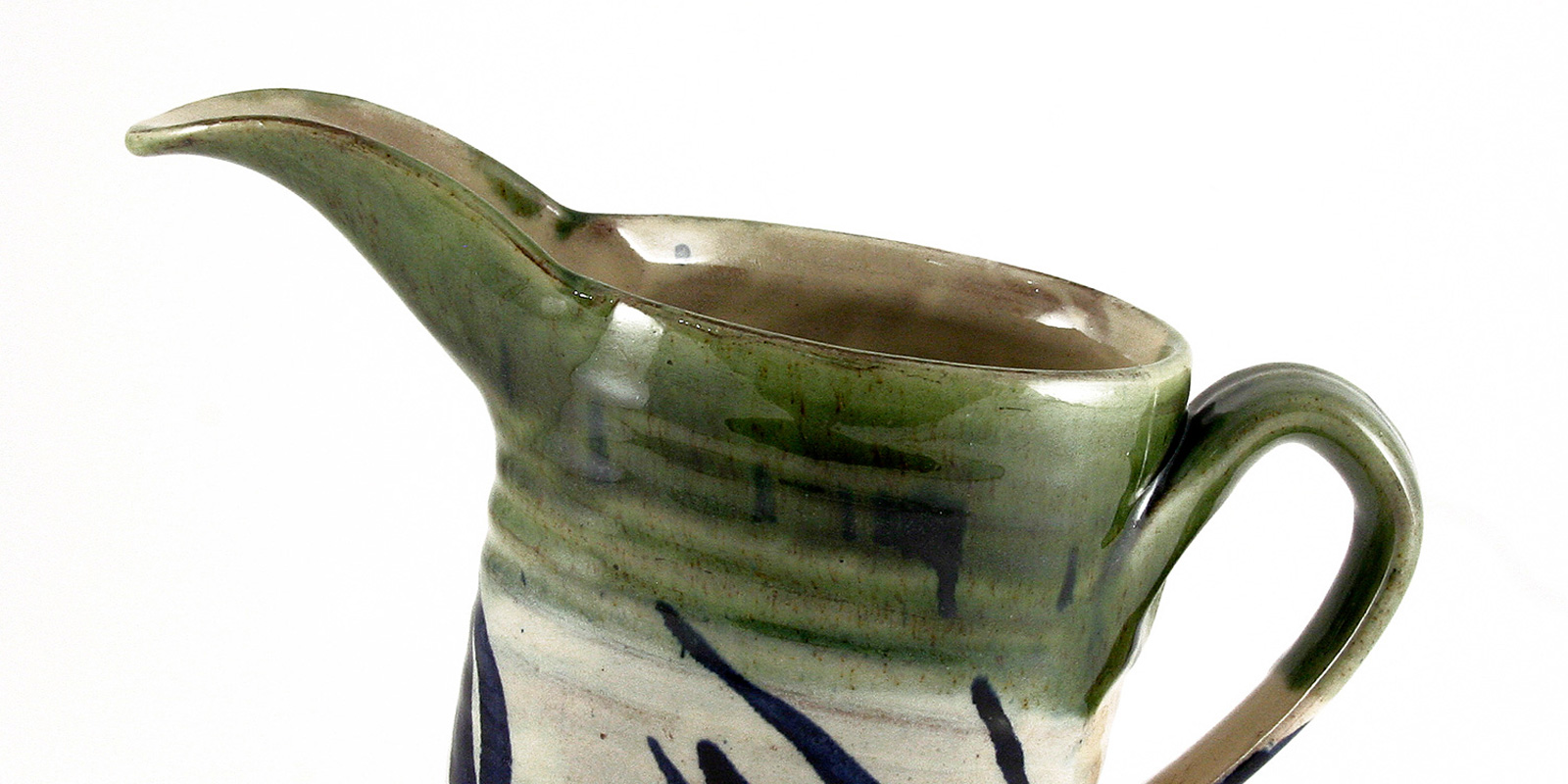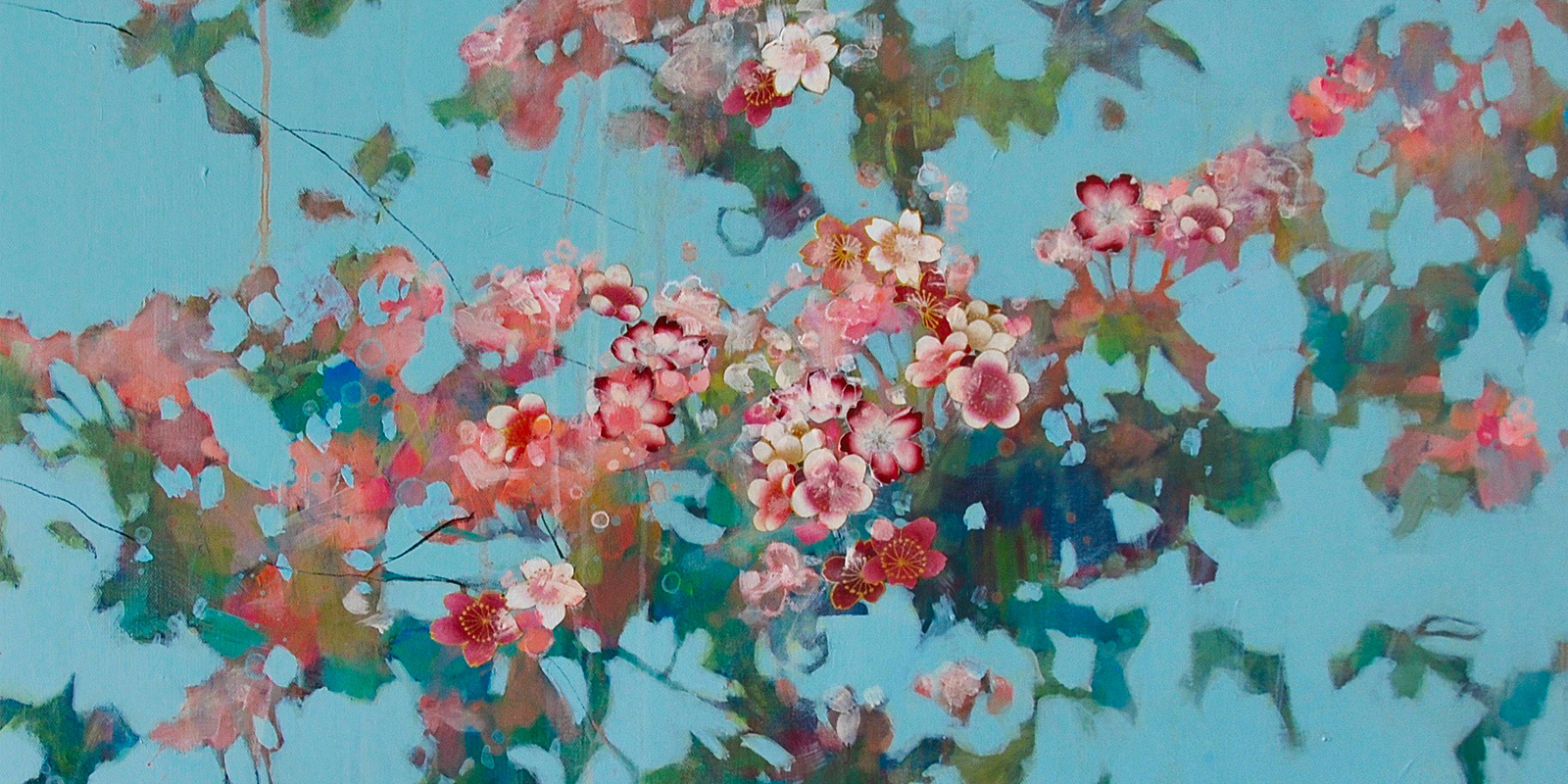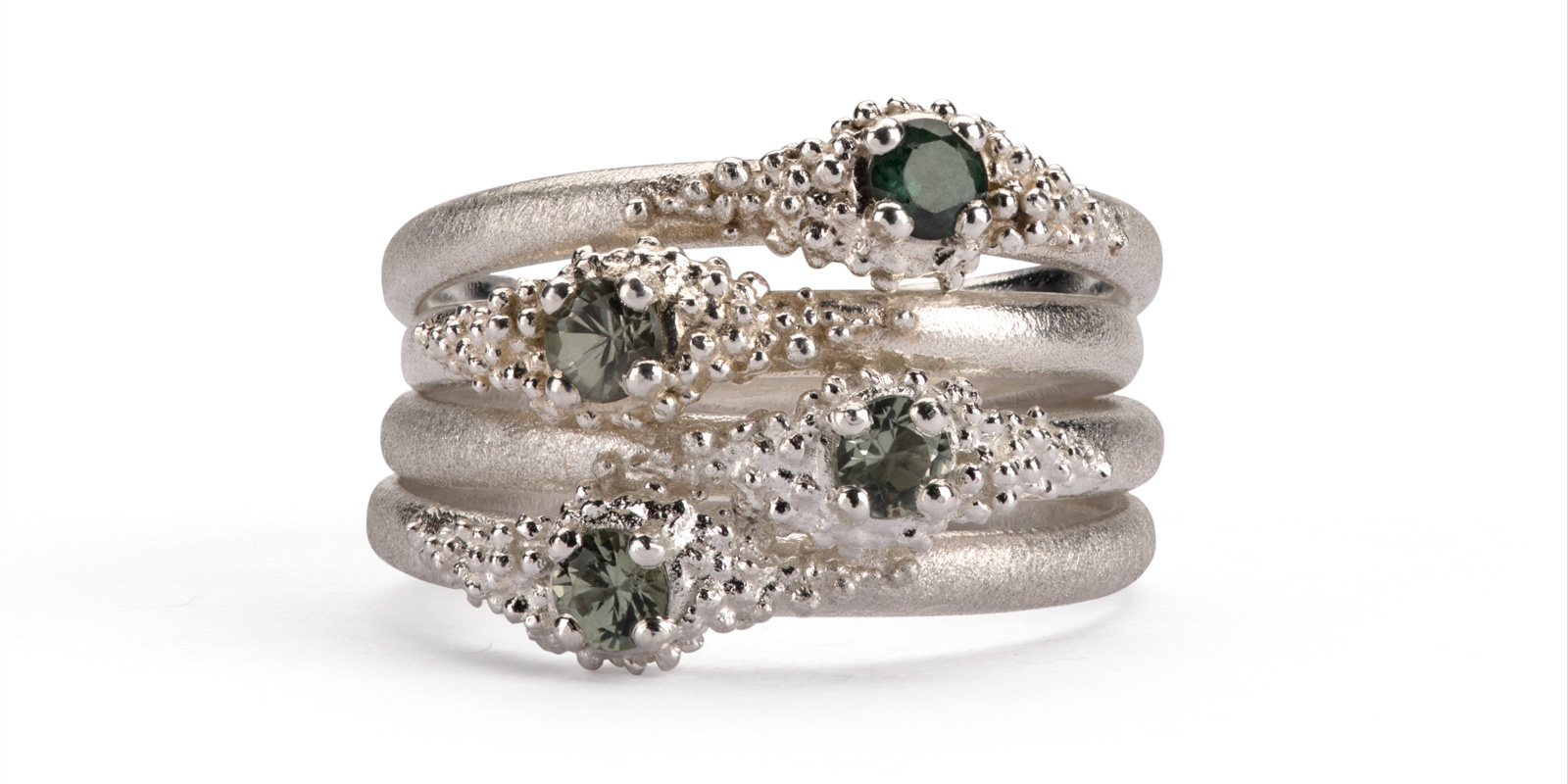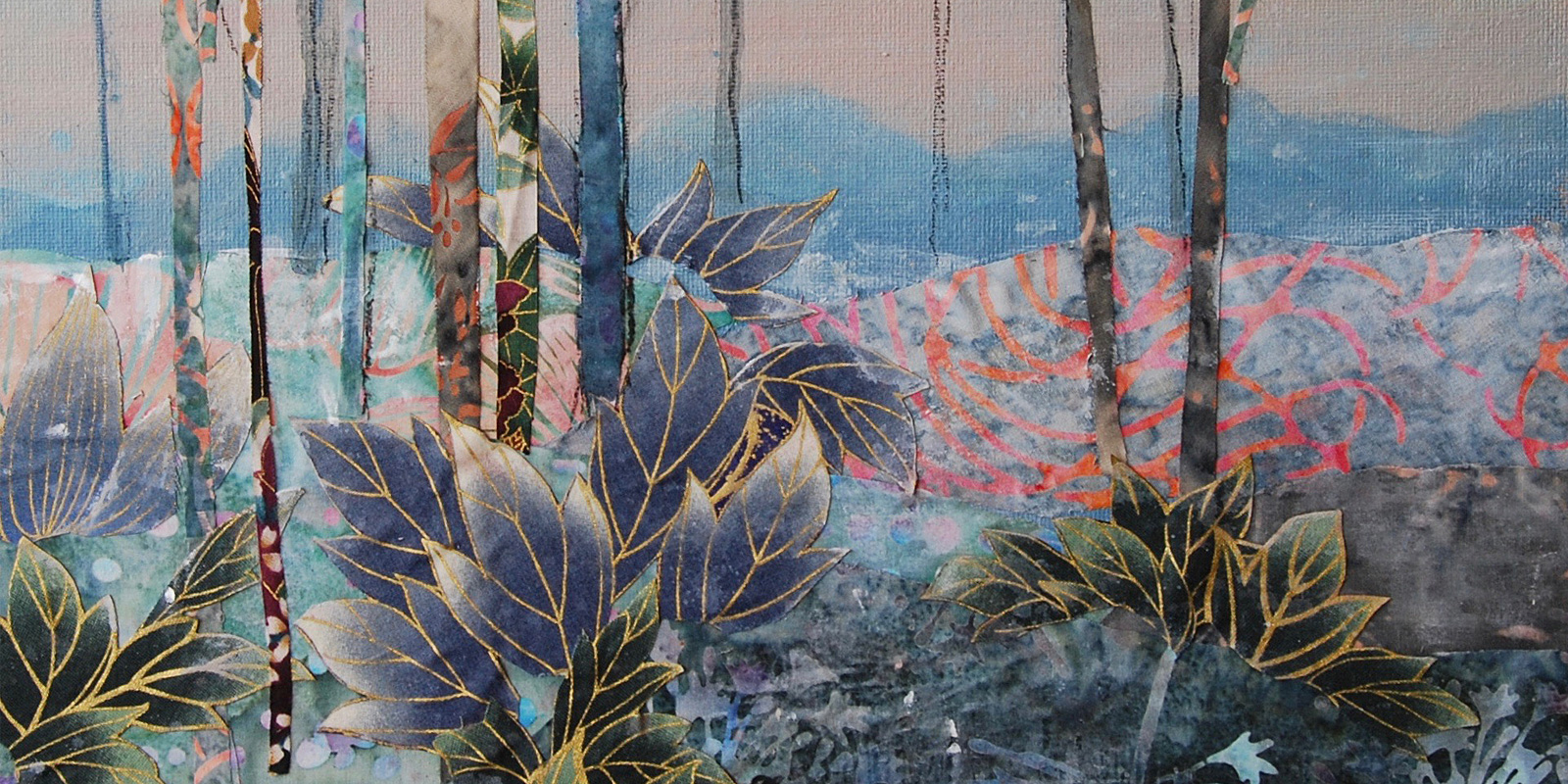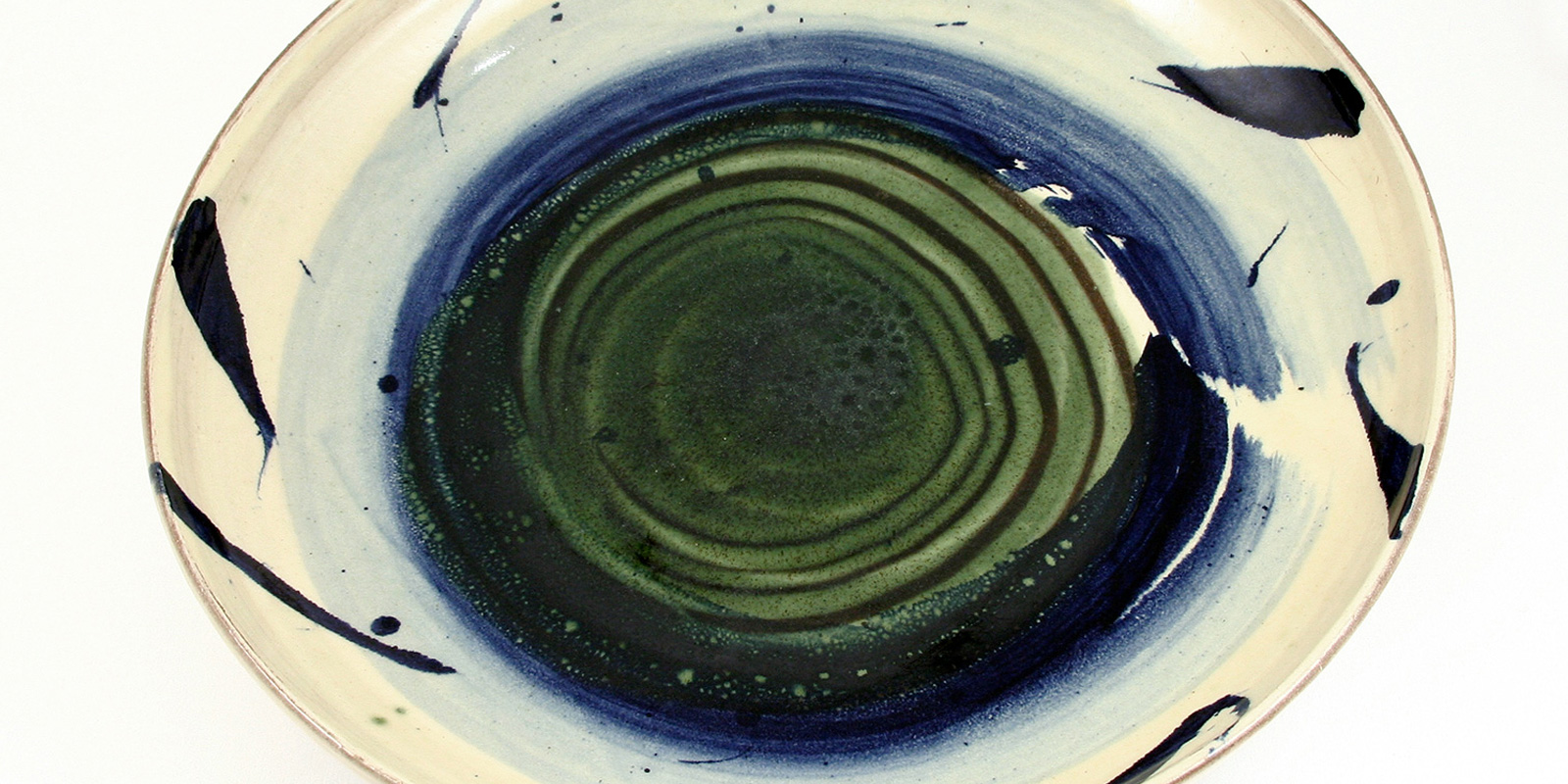 25 April–20 May 2020
Paintings by Anna Perlin and Pottery by Nigel Lambert, Jewellery by Hannah Bedford
Anna Perlin is an established artist and print maker, creating her distinctive work from her Hertfordshire studio. Inspired by the environment around her, the British landscape and people and places she visits are continuing themes in her work.
"After graduating in Textile Design and Marketing in 2001 I initially started working in retail whilst exploring my love of painting through joining a local art society and taking part in evening art groups. After starting to exhibit in local exhibitions and winning several best in show awards I realised I didn't want to regret not taking my passion for art further and I have been a full time artist ever since. My textile background and mum's love of quilt making led me to use material as part of the collage in my work which creates wonderful strong textural and colour effects as it soaks up and reflects light in a unique way. The quiet areas of my paintings are just as important though, pulling your focus onto the subject that originally captivated me."
Following on from reaching the semi-finals of Sky Arts Landscape Artist of the Year 2016, she won Artists and Illustrators Artist of the Year 2017. She has exhibited widely, including a solo exhibition at Thackeray Gallery, London in 2019.
Nigel Lambert's slip-decorated wood-fired earthenware has earned him international recognition. His thrown and altered pots combine bold contemporary shapes, with his unique style of decoration and strong sense of function.
Lambert's pots are both decorative and useful. He began his love of pottery and paintings whilst at art college in Cornwall. His interest in the work of abstract painters, particularly Roger Hilton , Terry Frost, Patrick Heron and other artists from the Cornish peninsula has influenced his work and the decorative marks he makes. His work is approached not as a painter, but as a potter.
Clay is the starting point. After the pots are thrown or pressed from flat sheets of clay, these are cut and re-formed into oval and square forms. Dipped in a white clay slip, dried, and then coated with green, amber and clear glazes, blue oxides are painted, with new and old brushes, and odd bits of sponge. Lines and motifs are often scratched through the blue, adding another narrative to the image. The pots are then fired in an 80cu/ft wood fired kiln. This un-predictable and challenging process adds an extra depth to the quality of the glaze.
Nigel trained at Cornwall College, and with Roger Cockram at his North Devon pottery. He established his first workshop in Bristol in 1987, moving to the Forest of Dean in 1990, where he currently lives and works.
Hannah Bedford combines the ancient art of granulation with design innovation for her contemporary signature jewellery. Influenced by organic growth and the ever-changing movement of water, Hannah cultivates new ways to embellish her pieces with delicate droplets of contrasting precious metals.
Share this Exhibition