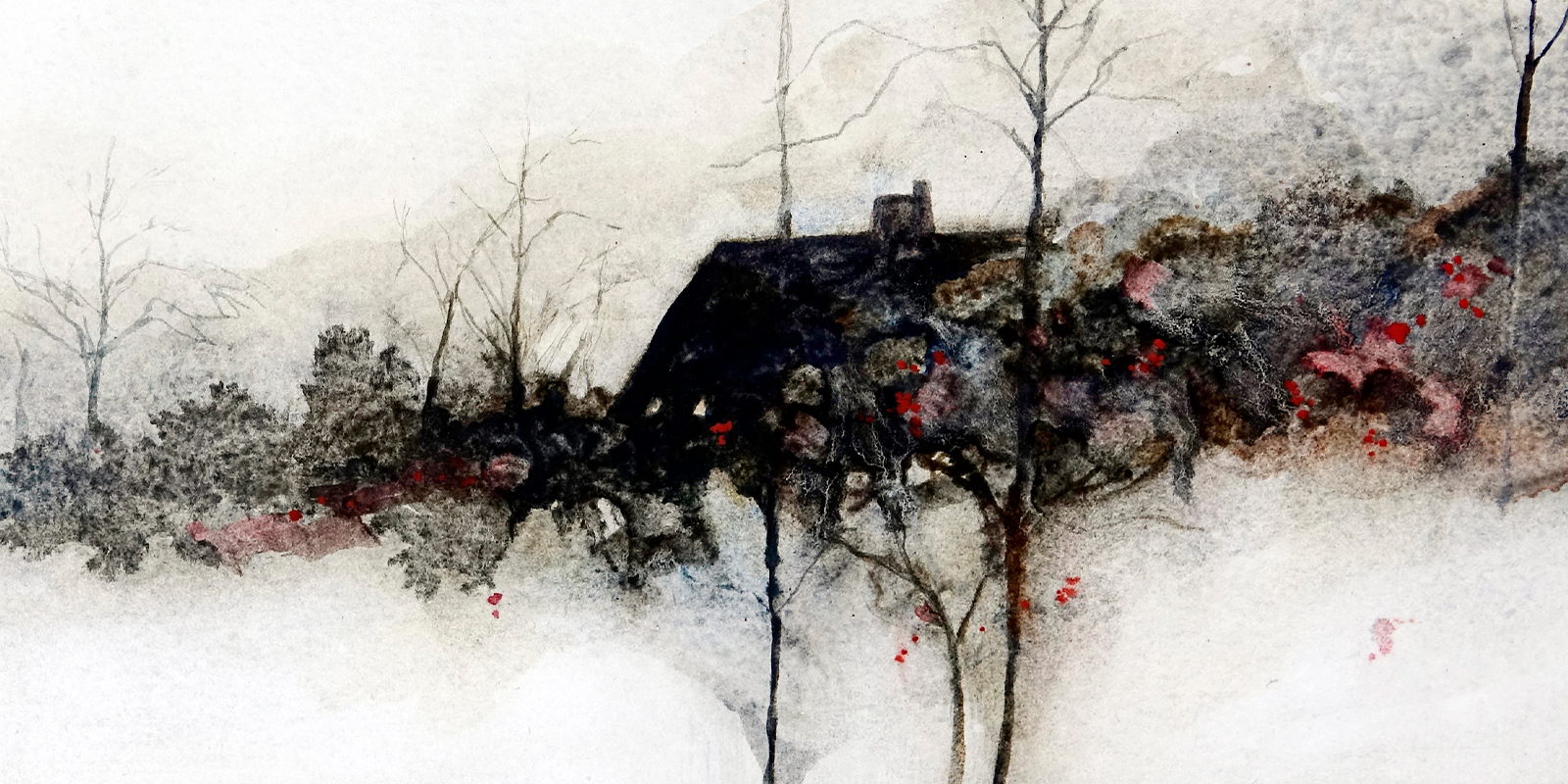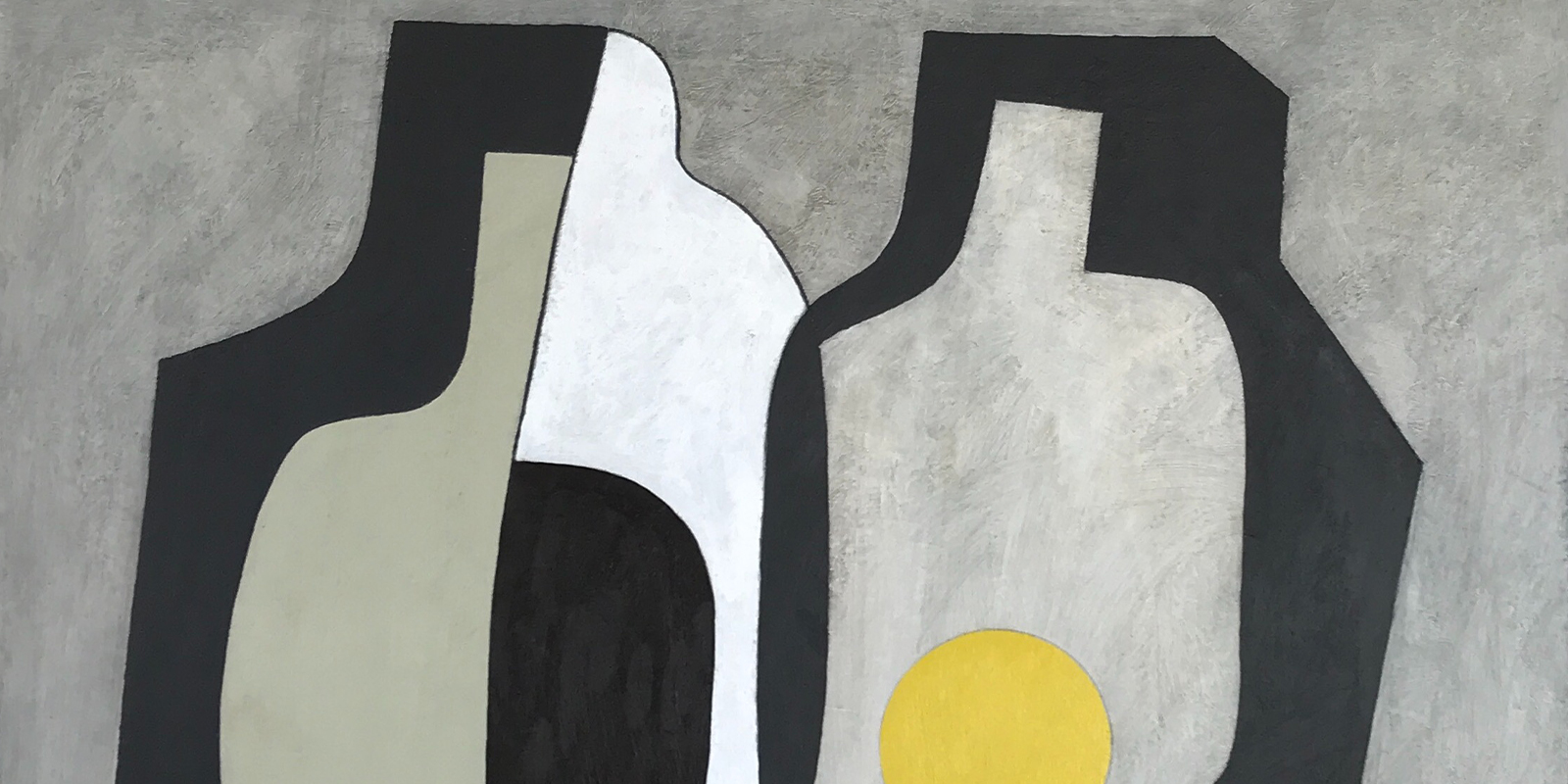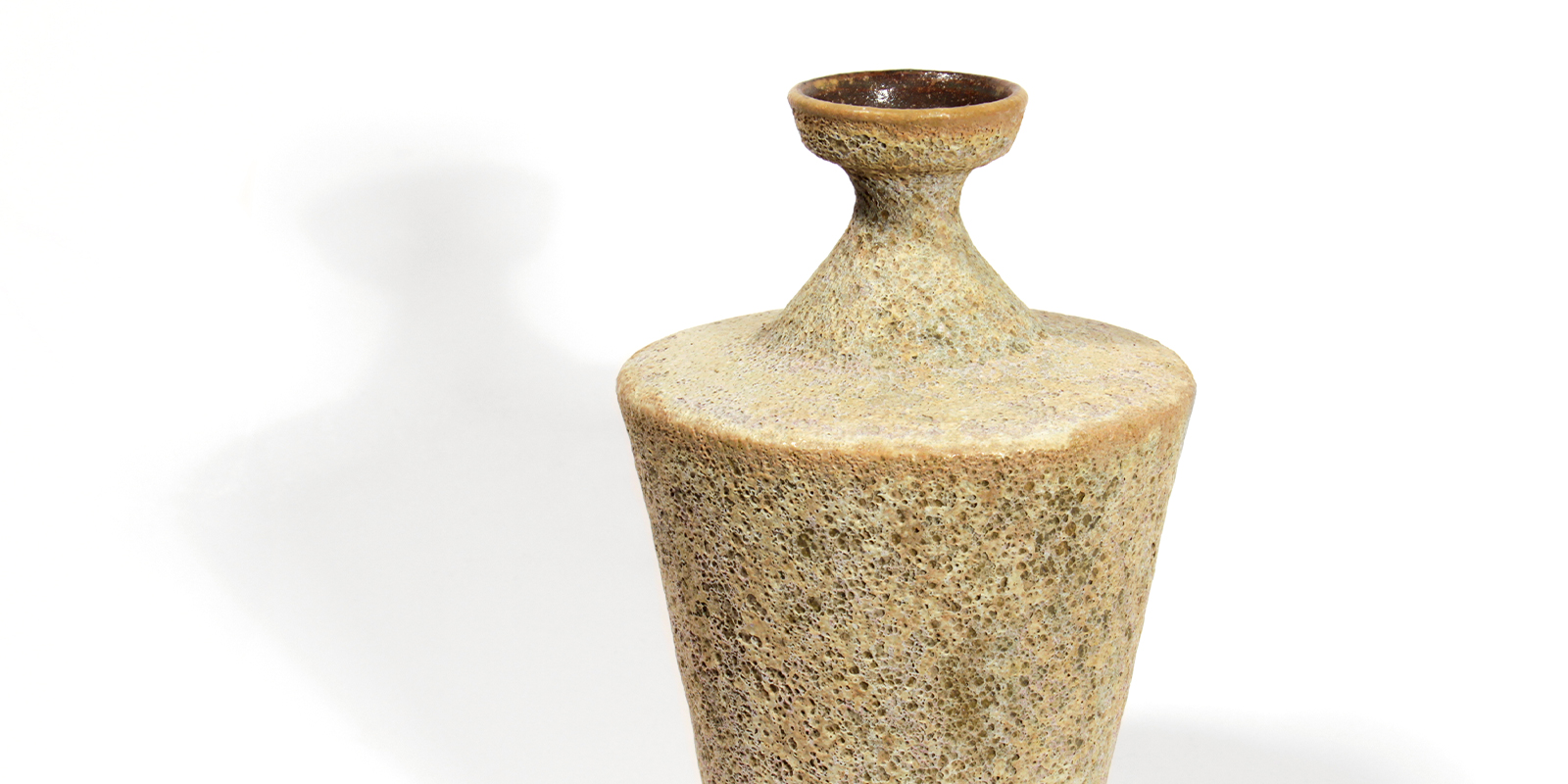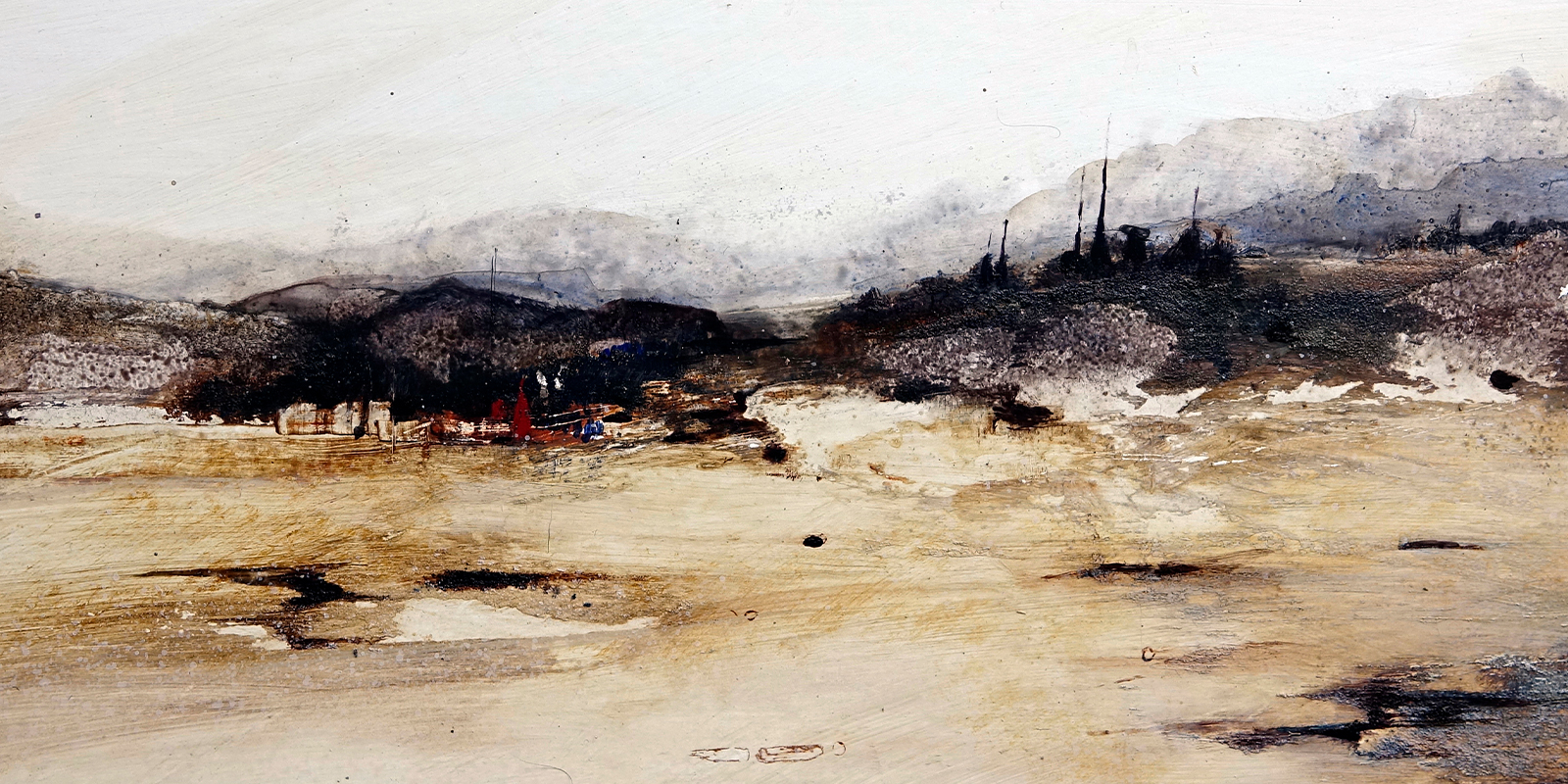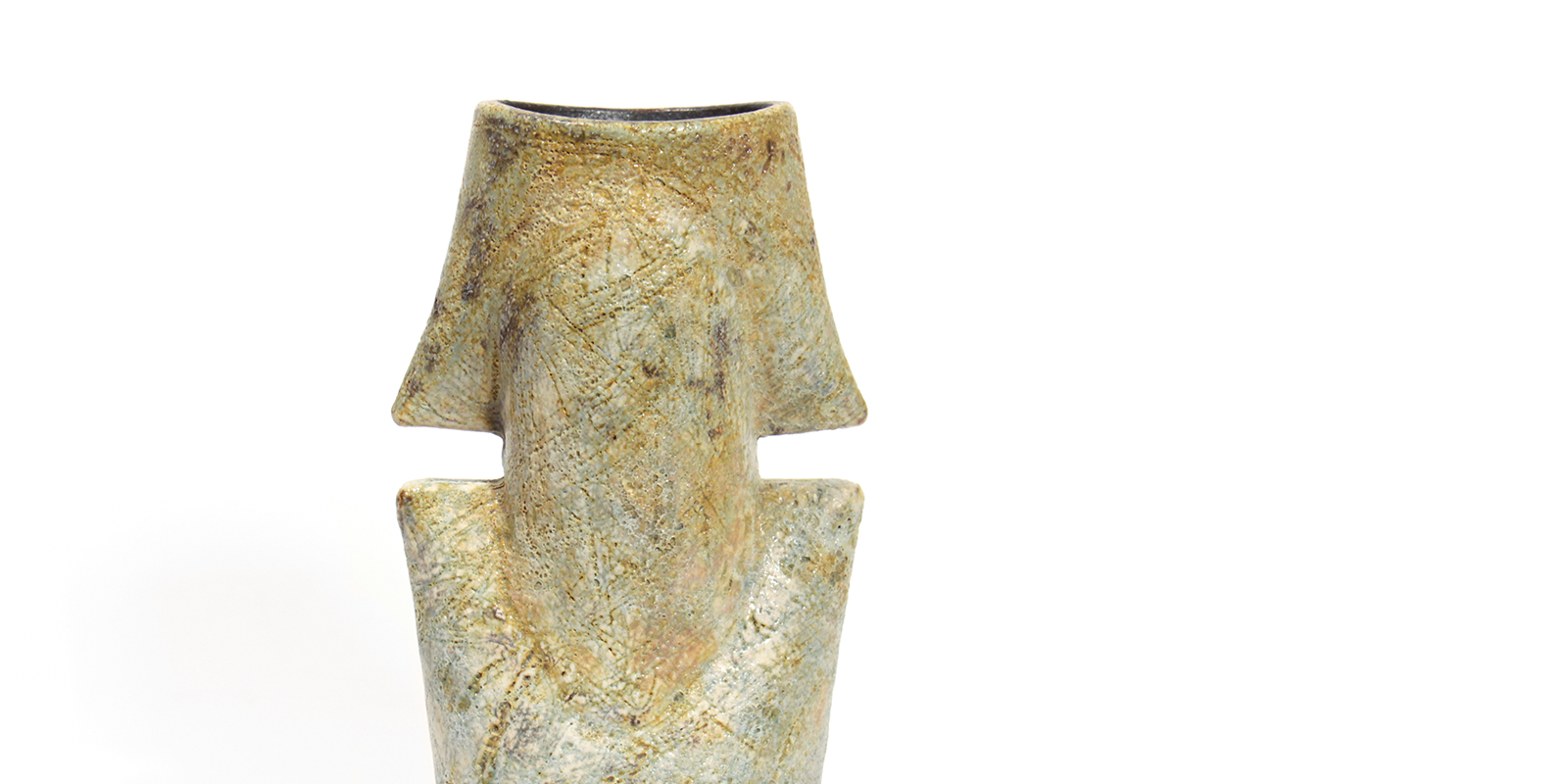 5 February–2 March 2022
A show of fluent atmospheric paintings by Tony Foster, modernist paintings by Ray Sheldon, and stoneware ceramics by Chris Carter.
Tony Foster studied painting at St. Albans and Ravensbourne Schools of Art. His paintings draw their inspiration from the huge variety of sky, sea and land vistas that can be experienced on the Norfolk coast where he now lives and works. He doesn't attempt a literal representation of any single subject but interprets his feelings about the unique atmosphere of this visually exciting part of the country.
He works fluently with acrylic paint or watercolour, building layers of texture and colour and allowing the paintings to develop organically. Tony's work can be found in many private collections in the UK and abroad and he has exhibited in solo and group shows throughout the UK.
-
Ray Sheldon was born in Etruria, Staffordshire. After leaving school at the age of 15 he worked in the ceramic industry, culminating as Art Director of Minton. Ray's work explores the dynamics of still life, somewhere between the figurative and abstraction. A modernist at heart, he strives for simplification by reducing a composition to its essential characteristics. The planning of colour masses is a vital key in the work, with each painting reworked many times: objects rearranged, the negative spaces being as significant as the objects. Relishing the play between the flat surface and the illusion of depth and solidity, Ray prepares his own gesso boards and canvases manipulating the surface; this forms a very strong component of the final work.
As an artist and designer, he has worked with some of the most prestigious brands around the world, including The Wedgwood Group, Royal Doulton, and Ralph Lauren. He now paints full time, incorporating pottery, ceramics, and his eye for design in his work.
-
Chris Carter is a master potter, consummate craftsman, and a true artist. He has forged his own path to make a living from his work with passion and determination for over 50 years becoming a widely respected and important 21st Century studio potter.
His personal involvement with farming and the landscape gives him a special empathy with his native Britain. He has worked the land for a living and still works with some of the substance of that "land" to make his vessels. Carter's sculptural forms and the multiple layers of his unique glazes reflect his fascination and curiosity with the natural world. Glazes are built up directly onto the raw clay vessel, fired, then ground back by hand as required. His high-level skills are applied to make pots which are elegantly designed, tactile pieces with tremendous depth and substance.
Share this Exhibition