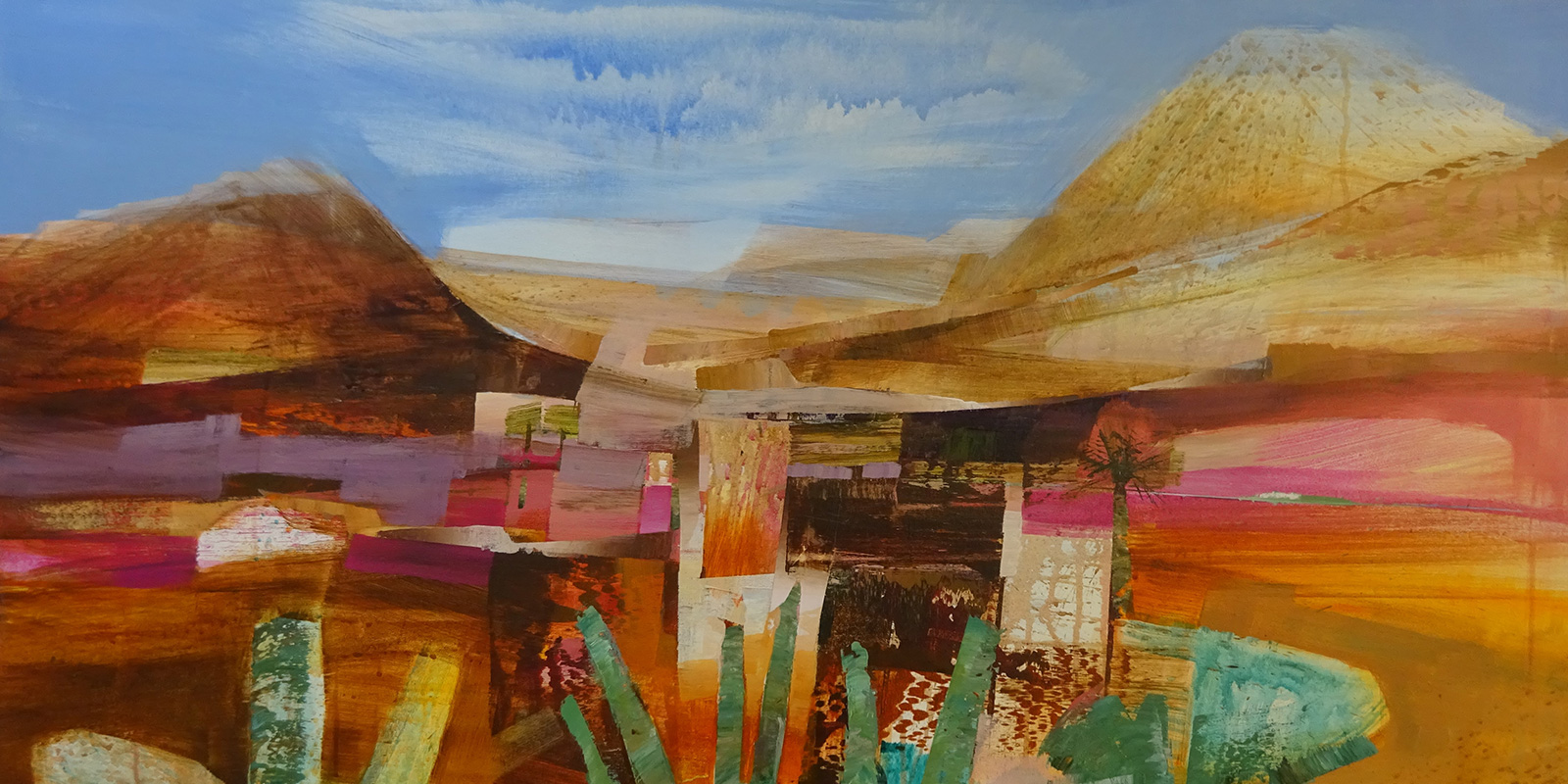 4–22 May 2019
A selection of work from some of our new artist for spring
Nina Archer's work has a broad association with landscape. After building up multiple layers with a palette knife, Nina then uses sanding, scoring and erasing to reveal or obscure a memory of something previous. Her training and background in design has had a significant effect on her understanding of form, proportion and mark making.
Peter Archer's work is inspired by the textures and colours of the landscape that his rural studio overlooks. His work evolves through the process of making, with each bowl influencing the next. 'I use only sustainable temperate hardwoods and prefer to source the timber locally whenever possible.'
Sue Campion RBA is primarily a colourist. She works in oil and pastel combining wonderful rich colours with a strong sense of pattern and design. The subject of her works range from Shropshire hills and portraits to the Thames and southern Europe.
Jonathan Christie's paintings often move through a process of constant change and development, where the physical and interpersonal aspects overlap and overlay. His work is concerned with memory and Spirit of Place, mixing location and architecture with moments in time and personal objects.
Tanya Gomez is a celebrated ceramist, renowned for her large cylindrical vessels in lustrous colours. A graduate of the Royal College of Art, she has developed her skills over the last fifteen years. Tanya's practice is process led, developing on traditional methods, she employs dynamic throwing, cutting and assembling techniques to produce her signature pieces.
Barbara Peirson lives in the coastal marshland of Essex. Perhaps because of her roots in the theatre, a sense of implicit narrative pervades Barbara Peirson's paintings, even though this narrative is elusive. The landscapes and the figures that appear in them evoke something neither real nor imagined, more a world half-remembered.
Sam Walker is based in Kent. She works from flat slabs of clay inspired by a love of pattern and colour. Slips are then applied to the surface before the slabs are constructed into their 3D forms. 'I enjoy the imperfections the process brings, using the distressed surface as part of my aesthetic.'
Celia Wilkinson studied Fine Art at St Martin's School of Art, London and now lives on the Isle of Wight. She paints from memory which she feels enables her to capture the essence of a time and place rather than just a visual representation. 'I don't just paint what I see… it's as much about what I feel; My paintings say what I can't put into words'
Share this Exhibition