Pinched, coiled and paddled, Kat Evans' smoke-fired ceramic sculptures are formed with rhythm and joy. Defined edges and generous contours slowly emerge from the clay. Gently burnished, the surface becomes a perfectly smooth canvas for an intentional smoke firing.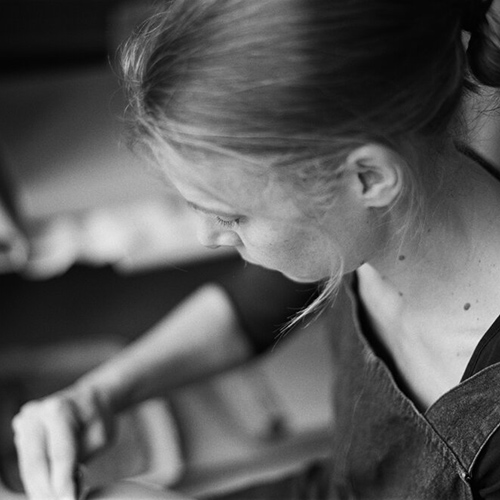 Surrendered to fire, time stops.
The porous surfaces record a memory of materials collected and received. The pieces that survive are carefully cleaned and polished.
These intimate pieces are made to be held - not a vessel, but a home for ideas. In a breathless world, these ambiguous objects present a connection and a pause.